GBM's Favorite iOS Apps This Week [Feb 19 – 25]
This week we're excited about our new favorite way to watch and discover new videos, explore our music collections, and defeat our virtual enemies (hint: it involves dwarves). Read on for the iPhone and iPad apps we're loving this week.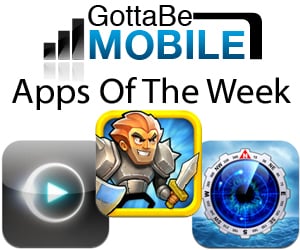 Compass Eye — $4.99 [iPhone and iPad]
If you find yourself in need of a compass for anything other than walking around your neighborhood, check out Compass Eye, an iPhone and iPad compass app that uses the phones camera to give you an augmented reality style compass view. This helps you find bearings in the world to walk or sail to. You can also set  a bearing you need to keep, so that you can quickly look back to your phone to stay on track.
Josh Smith
Denso — Free [iPhone and iPad]
Taking a cue from apps like Flipboard and Pulse, Denso allows iPad owners to flip through video sources from within an attractive UI. You can pick from over 250 video sources in multiple categories — Celebrities, Music, Sports, news, tech and more — including some channels curated by the team behind Denso. Users can also add their own sources from Google Reader, Tumblr, Twitter and Facebook. Not only will you never miss a video podcast again, you'll probably also discover great new ones.
K. T Bradford
Hero Academy has been available for a long time now, but this week the team at Robot Entertainment added a new team of heroes. The new Dwarves team adds a new way to play this fantastic asynchronous strategy game. The new team costs $1.99, but gets rid of the ads in the game. It is a bit addicting, and certainly more exciting than Words with Friends.
Shawn Ingram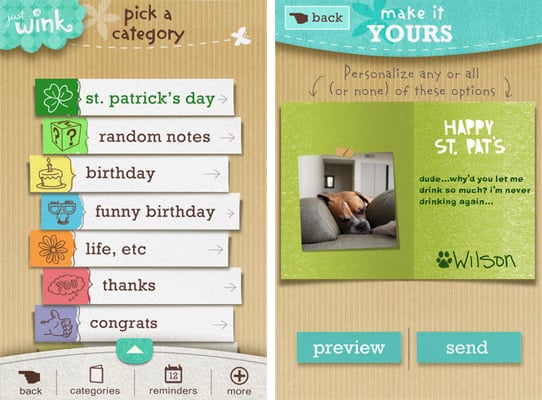 If you need to send greeting cards, this is the app for you. Instead of basic layouts like the Cards app from Apple, you can add photos and text to the JustWink cards you find in the store. Send them for free via text, email or social networks. You can send any of the cards as a real card through the mail for just $2.99, cheaper than going to the store and buying a card and a stamp.
Josh Smith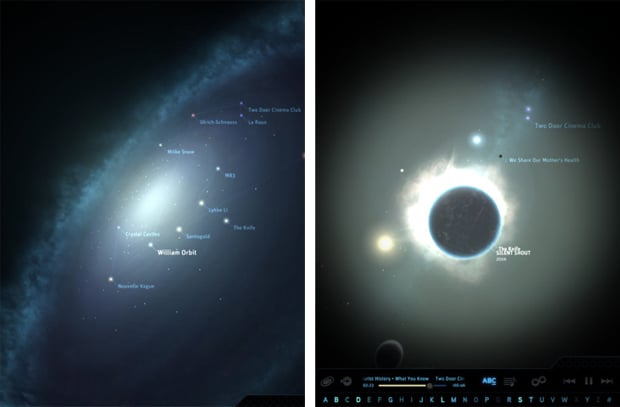 I like astronomy. I also like music. And boy was I excited when I found out I could combine the two using this stellar app. Planetary will take all of your music and create a giant universe for you to explore, complete with planets, moons, solar flares, and eclipses. Your kids will love it, your friends will love it and I bet that you'll love it too.
Oh, and did I mention that it's free?
Adam Mills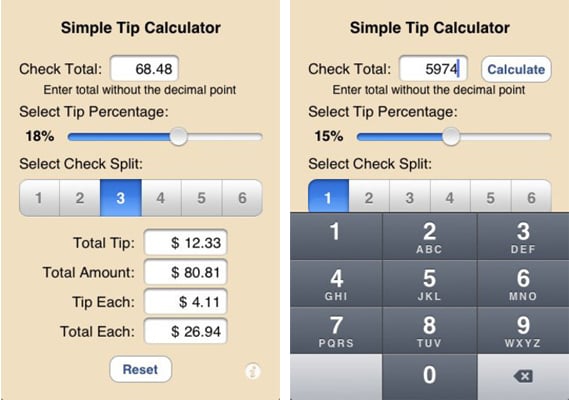 If you're like me, you love going out to dinner but hate the chaotic mess that happens when the eating is over. I'm talking about 15 credit cards here, discussing how much to tip there.
It's annoying.
Luckily, there are a ton of applications for the iPhone that can help you prevent this nonsense from happening. I've tried a bunch of them and I've come to love Simple Tip. It's free and extremely easy to use and it prevents friends from wringing the necks of other friends at the end of the night.
Adam Mills

As an Amazon Associate I earn from qualifying purchases.