GBM's Favorite iOS Apps This Week [Feb 12 – 18]
This week we're digging the update to NPR's music app for Pad owners, Clear-ing off our to-do lists, getting our Chocolate Fix, and more. Check out this week's app picks.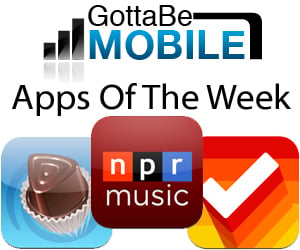 ThinkFun has turned another of their fun physical puzzle/brain teasing games into an app. Chocolate Fix is a bit like Sudoku, just with chocolate pieces instead of numbers. On each board the player is given hints to where the pieces go and from there deduce the entire pattern. The first 4 or 5 boards on the Easy level are super easy, but once you get further in the challenges become more engaging. The free version has 30 challenges on four levels — Easy, Medium, Hard, Expert — and the paid version has 400. Once you're hooked you'll need the fix.
K. T. Bradford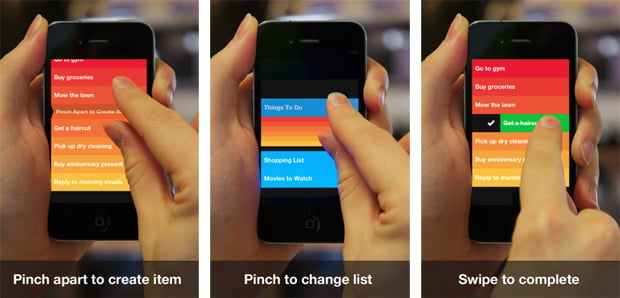 I've tried to use a ton of To Do apps in the past, but many of them just got in the way of what I wanted to do. Clear gets out of your way and just gives you a nice, clean interface to make To Do lists. For the short lists I create Clear works perfectly. The sound effects for every action you take are a nice touch as well, gives me a nice sense of accomplishment for each task finished.
Shawn Ingram
Educreations is more than an app. It's also a service that helps teachers and presenters save their presentations for later viewing by students or anyone who wants to see your presentation. The whiteboard app allows you to import pictures from your iPad 2 camera, the photo library or Dropbox. Right or draw on the white page or imported background. You can record your session for later viewing either from within the app or online. Your students can view the session on their device or online as well. This is great for trainging and there are already a host of saved session you can view with topics ranging from computers to math to world languages.
Kevin Purcell
If you love music, you need to download the new NPR Music app. This free app brings you free previews of great albums, stations of awesome music and tons of concerts from bands that don't need a studio full of production assistants to bring the house down.
Josh Smith