GBM's Favorite iPhone and iPad Apps of the Week [February 26 – March 3]
This week is a great time to discover new iOS apps since the iPad 3 announcement is a few days away. This week's favorites include an awesome camera app, a sweet games, and utilities that make it easy to buy, then track products.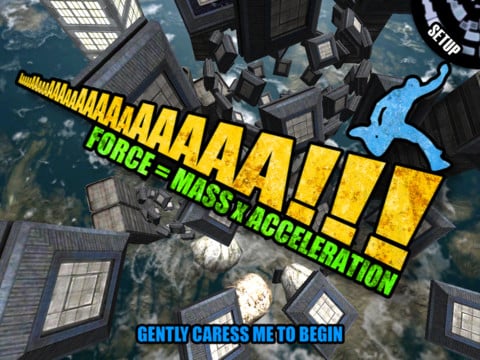 AaaaaAAaaaAAAaaAAAAaAAAAA!!! is a somewhat stripped-down version of the popular PC indie game of the same name. It's a game about BASE jumping to protest a law against BASE jumping. The tilt controls take a few minutes to get used to, but feel natural after the first few jumps. It works best on the iPad where you can really immerse yourself in the game, but it functions just as well on the iPhone. Just be warned that this is not a game for anyone who suffers from motion sickness.
Shawn Ingram
I buy things off of Amazon. A lot. And the company's app for both the iPhone and iPad has only fed my addiction. Take for instance two nights ago. I accidentally left my ringer on and woke up to an email from Amazon. Like an idiot, I took a look at it, and noticed that Amazon was having a sale on electric razors. Within five minutes, using the app on my phone, I placed an order – again, half asleep in my bed, and woke up the next morning with a new razor on the way. I like efficient apps. I also like free apps. Amazon Mobile is both.
Adam Mills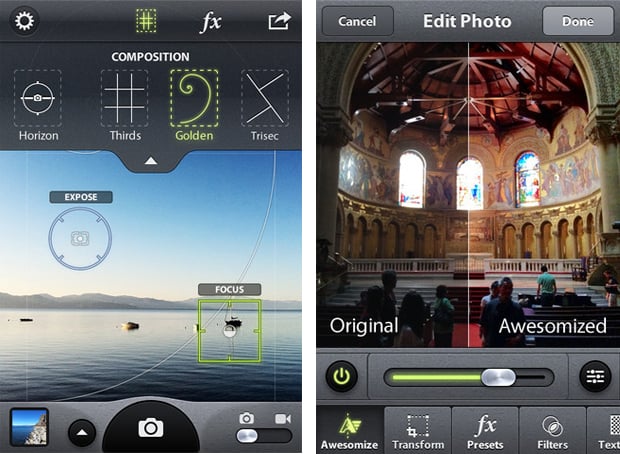 The name describes the app perfectly. The Camera+ folks have to be shaking in their boots because this app easily usurps it as the best camera app for your iPhone. It works quickly and will hold your hand if you're a newbie or get out of your way if you're advanced. Add great sharing, editing, filtering and auto backup to SmugMug.
Kevin Purcell
If you love classic arcade games like Rampage, Spy Hunter and Joust, check out this awesome new app from Midway Arcade that brings 10 classic arcade games to your iPad and iPhone. You can purchase game packs for 99 cents with 3 games each. Unless you hate classic fun, you need to buy this game today.
Josh Smith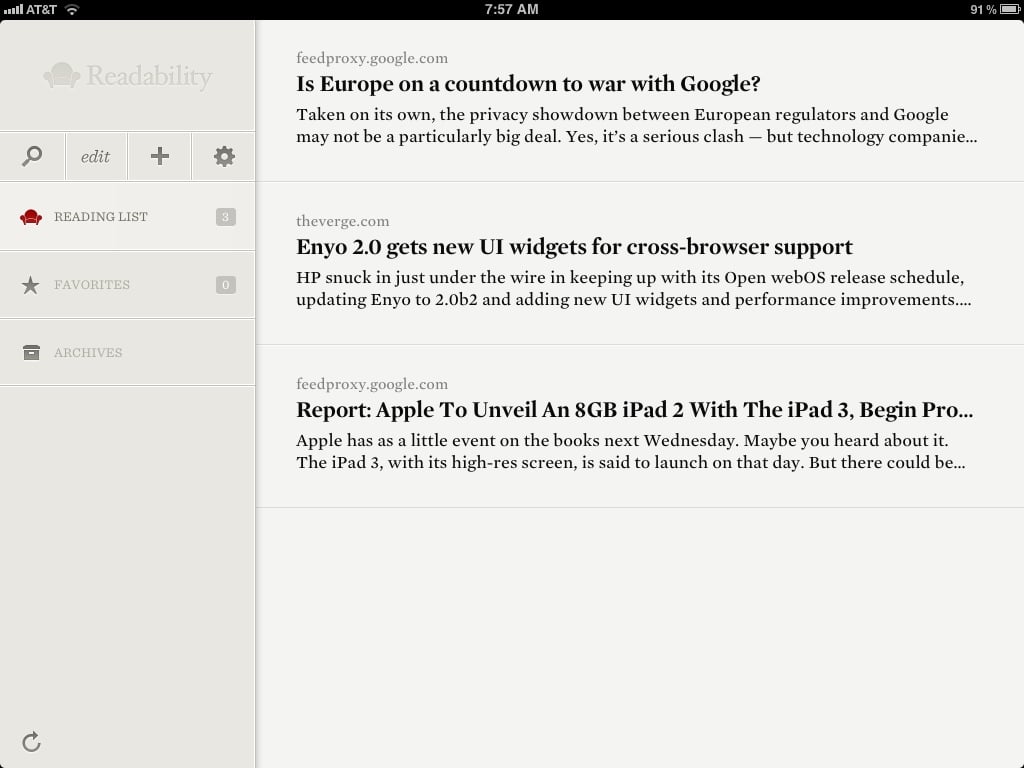 Bookmark articles to read later on your iPhone or iPad with Readability. You can add a plugin to your browser and then click in when you find an article you want to read. Open the app and get a text-based version of the article without the annoying ads or junk. It lets you change fonts, font sizes and has a night time viewing mode.
Kevin Purcell
I order tons of products online, which means I have to track a lot of packages and at tax time I'm always left looking for what I bought during the year. With Slice, I can connect every purchase in my Gmail or Yahoo email account to the service and look at every online purchase I've made. You can filter by merchant and date as well as track all of your packages.
Josh Smith

As an Amazon Associate I earn from qualifying purchases.