iOS Phablet With 5.7-Inch Display Rumored to Take on Galaxy Note 3
Apple is now rumored to be considering a smartphone with an even larger 5.7-inch display for next year. The device's large screen real estate would classify this as a phablet and would position Apple to more closely compete against Samsung's popular Galaxy Note series with its larger, yet still pocketable and portable footprint.
A phablet essentially would offer users the best of a smartphone and a tablet.
A previous report had suggested that Apple may be considering a 4.7-inch display for an iPhone 6, and now we are hearing a report from Reuters that in addition to that screen size, Apple is looking at a second iPhone model for introduction next year with a 5.7-inch display. The news publication reports that its sources claim that Apple had approached Asian suppliers with the larger display.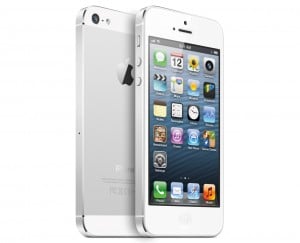 It's still unclear if Apple will in fact go for a larger screen real estate. In the past, the company defended its motives to keep screens at or below 4 inches because the smaller footprint allows for better one-handed use where a second hand would not be required to operate all the functions and features of the iPhone and iOS operating system. However, as GottaBeMobile had reported, new user experience features introduced in iOS 7 may allow Apple to explore single-handed usability on a larger display.
The larger screen would allow Apple to compete almost directly with the Galaxy Note 3 from Samsung, which is rumored to have a display that will approach the 6-inch display size. Samsung discovered that the Galaxy Note's larger screen size became popular with consumers who wanted more real estate on the display to be productive. Another group of consumers that benefit from the larger screen is older people, especially when coupled with the Easy Mode display that turns the Note into a large touchscreen feature phone with extremely large buttons for easy pressing.
In addition to the larger iPhablet, Apple is also rumored to be debuting a $99 low-cost smartphone. It's unclear if the device will retail at $99 without a contract or service agreement. Apple already prices its older generation model at that price point with a contract in the U.S.
Apple's new smartphone(s) are expected to come in a range of colors.
For this year, however, Apple is rumored to be introducing an iPhone 5S, rumored to come with a fingerprint sensor and a design that closely resembles the current iPhone 5, along with a cheaper iPhone model that will come with a plastic design and an assortment of colors.

As an Amazon Associate I earn from qualifying purchases.