iOS5 + iCloud: Cloud Synching To Be Announced at WWDC?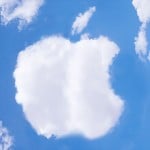 Many Apple watchers are assuming that iCloud will simply be a digital music locker, but iCloud could be much, much more. Apple has built out a gigantic data center that could serves as the  mothership for iOS5 devices.
Backing up and synching data between iPhones, iPods and iPads requires plugging them into a Mac or Windows PC. Steve Jobs and his Apple colleagues have repeatedly stated that we live in a 'post PC era' thanks to the iPad. Of course having to physically  synch your iPad with a Windows PC isn't exactly post-PC.
Devices running Android do not need to be synched with computers and are ready to run right out of the box. Software updates are delivered over the air and the devices' information can be backed up to the cloud. The result of this scheme is that Android users can indeed get by without a PC or Mac of any kind.
With the current iTunes synching scheme is that a Mac or PC has to serve as the mothership for each iOS device. If your iPhone, iPod Touch or iPad starts acting up, Apple Geniuses will often recommend restoring the device via iTunes as a fix all before investigating further.  But what if your Mac or PC is across town or across the country?
There is one major problem with the synching to iTunes that average iOS users have: they don't sync their devices. Sure, geeks might be vigilant about updating their iPhones and iPads the moment a new release is available, but the average user rarely plugs their iPhone and iPad into a computer.
There are several groups of people that would really benefit from iCloud serving as a synching solution. Those who are PC-less for whatever reason. Parents often buy children an iPad or iPod Touch well before a Mac. Workers who are issued computers at work often don't see the need for a home computer or delay buying an updated one, instead opting to do much of their personal computing on their work laptops. But a lot of workers aren't able or don't want to synch their iOS devices on those work PCs.
Apple is typically very tight-lipped about announcements being made at WWDC and other conferences. A year ago a prototype  iPhone 4 was left at a bar and the world got to see the device ahead of WWDC, taking the wind out of Apple's sails. But Apple appears to have doubled down on secrecy this year.
Daring Fireball, which always seems to have the inside line on Apple announcements had the below tidbit announced, though John Gruber credits it as 'fourth-hand information, at best.'
Don't think of iCloud as the new MobileMe; think of iCloud as the new iTunes.
If iCloud is in fact the new iTunes there will be a lot of happy Apple fans today. The headache of synching the right iOS device with the right computer may soon be over.
WWDC is just about to kick off and we'll know what's next on tap for iOS5 soon enough. The iPhone 5 may be announced at WWDC and there are plenty of other Apple WWDC rumors making the rounds.

As an Amazon Associate I earn from qualifying purchases.