iPad 2: Apple's Not So Secret Weapon is Cheap 3G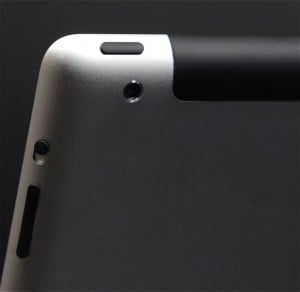 The Apple iPad 2 is selling by the truck load, beating many analysts'a estimates. Meanwhile, there's rumors that Motorola is already cutting production of the Xoom Honeycomb tablet. While fanboys debate the merits of competing tablet hardware and software, the simple fact of the matter is that that Apple's iPad 2 is cheaper than the Motorola Xoom, its nearest competitor, and other tablets on the horizon. The iPad 2's no-hassle 3G service plans are unbeatable.
Piper Jaffrey estimates that up to 500,000 iPad 2 units were sold over the weekend, an impressive measure by any measure. The iPad 2 essentially sold out nationwide, with consumers scooping up whatever models were left, despite hopes of getting an iPad 2 with a specific storage capacity, drive or wireless option. Over half (53%) opted for the WiFi-only model, which starts at $499, while the remainder paid the extra $130 for the 3G version. Of course, not all of those who've picked up the 3G iPad 2 even wanted the feature, but bought them because that was all that was available at the moment. Many who had a choice in the matter purchased Verizon or AT&T compatible iPad 2 models just in case they wanted to use 3G in the future.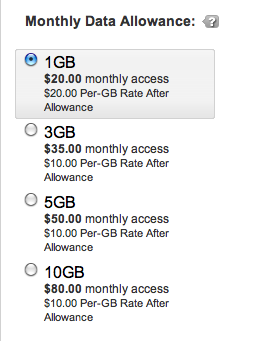 The $499 to $829 price tag might not sound all that cheap, but those prices are a bargain compared to the Xoom. The Android tablet costs $599 with a two-year Verizon contract or $799 without. In order to get the contract price you need to allow Verizon to run a credit check and of course agree to a two-year wireless contract that costs $20 (1GB) to $80 (10GB) per month. That brings the total cost of ownership of the Xoom up to $1,079 to $2,519 if you want the $599 subsidized price. Want to cancel that contract early? Be prepared to pay a $350 early termination fee, which is $150 more than the subsidy on the tablet.
With the iPad 2, users can walk out of a store with a 3G capable iPad 2 for as low as $629. That's a few bucks more than the Xoom, but you don't have to worry about a contract or credit check. You don't have to activate the 3G service until you're ready (if ever) and there's no activation fee. All you need to do is fill out a quick form on the iPad 2 and provide a credit card to pay the monthly fees, which are identical to the data plan on the Xoom.  iPad 2 users can freely cancel their Verizon or AT&T service  at any time.
Most people aren't mobile enough to justify paying for the same Internet three times, especially in a world where more and more smartphones can double as a mobile hotspot. But the iPad 2's 3G pricing scheme allows for the flexibility to jump on and off the 3G networks at will. You can go 3G-less for most of the year, then opt  in when you're traveling. Want to do that with the Xoom? You'll have to pay $35 each time and deal with Verizon's on-boarding process each time.
Apple's clearly done an excellent job negotiating these 3G terms. If Motorola and others aren't able to secure similar deals for their tablets, the iPad 2 is only going to extend its lead in the tablet market. Subsidized netbooks and notebooks sold so poorly that you simply won't find these devices at wireless carriers' stores any more. It's not that consumers didn't mind paying $99 for a netbook, but they were wise enough to see that that the cost of the data plan over two years was much more than any subsidy on the front end.
Motorola and other Honeycomb tablet manufacturers are expected to release WiFi-only tablets in the coming months, but wireless carriers of course have no motivation for selling or promoting them.
It appears that Verizon and Motorola are realizing the price discrepancy is a turnoff  and is doing something about it. Verizon will apparently begin waiving the $35 activation on all tablets. This is a good first step, but if the Xoom has any hope of denting the iPad 2's market share, Verizon will have to offer more flexibility.
The fair pricing and ease of activation is the reason I purchased an iPad 2 WiFi + 3G for my wife. Her generally usage patterns only require a WiFi-only iPad, but the $130 premium was worth paying in case she found herself in a situation where she wanted to be more mobile.
You can read our full iPad 2 review here.

This article may contain affiliate links. Click here for more details.