iPad 2, iOS 4.3, and Mobile Hotspot Tethering Debuting by February 13?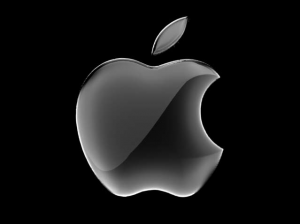 Apple is rumored to make an announcement for iOS 4.3 by February 13th, which would bring along with it news of a successor to the first generation iPad tablet as well as the coveted mobile hotspot tethering app that will debut on Verizon's CDMA iPhone on February 10th. The date for the 13th would coincide with with AT&T's new tethering plans.
The mysterious date would also coincide with when the free, two-week limited trial of the subscription app The Daily would end, which would then require a $1 weekly subscription. Currently, Apple doesn't have the means to do a subscription plan for The Daily, and so John Gruber of Daring Fireball is saying that Verizon is sponsoring the app at launch to give Apple some time to debut iOS 4.3, which would support subscriptions.
Also, with Verizon sponsoring the app for the time, Apple is giving the carrier a short exclusivity–from the February 10th launch date of the CDMA iPhone to the rumored February 13th iOS 4.3 release date–for its mobile hotspot tethering feature, as compared to the Bluetooth or USB tethering options currently available on GSM iPhones.
The date of February 13th also is supported by NY Times tech writer David Pogue's review of the iPhone, in which Pogue says that the AT&T version would get the hotspot feature on that date; Pogue's review was later updated to remove the exact date and he now says that the feature is coming soon to AT&T.
There are also reports that a second-generation iPad, also referred to as the iPad 2, will make an appearance at a February 13 event. As the iPad's larger display would be more conducive to reading periodicals, magazines, and newspapers, the device may be an important component to Apple's in-app subscription plan. The first iPad was made available for sale in the March/April time frame last year, and Apple would probably want to have a device available for purchase around the one-year anniversary as it does with its smartphones.
Via: MacRumors

As an Amazon Associate I earn from qualifying purchases.