iPad 2 Now Jailbroken by Developers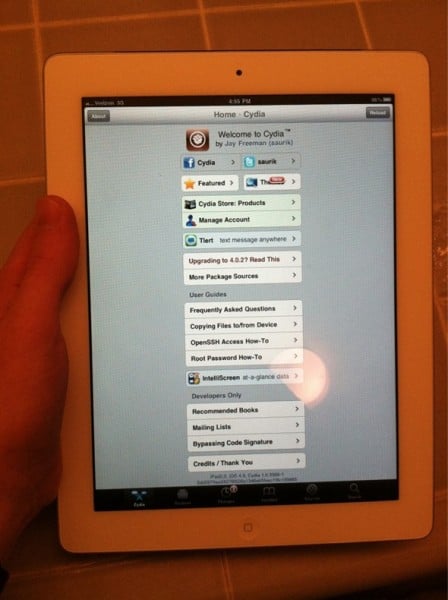 Developers have already managed to jailbreak the iPad 2, though at this point a date for a public release of the jailbreak solution is not yet available for consumers who have adopted Apple's second-generation tablet.
The process of jailbreaking, which opens up the tablet and the iOS operating system environment to functions and capabilities beyond what Apple had envisioned, may void the user's warranty but has been deemed legal through recent revisions of the Digital Millennium Copyright Act. With a jailbroken iPad 2, users would gain access to the Cydia app store, which is a third-party app store for jailbroken devices that sells utilities and apps that would not otherwise be available on Apple's official iOS App Store. For instance, before Apple had approved the official Google Voice app, third-party developers had created third-party Google Voice apps and distributed them on Cydia. Apps on Cydia could either be free or paid, and includes apps, utilities, wallpapers, and customizations.
The jailbreak was delivered by developer 'Comex.'
Via: Redmond Pie