iPad 2 Resale Prices Low as iPad 3 Release Date Looms
We expect that Apple will announce the iPad 3 and iPad 3 release date in March, which means those of us with an iPad 2 are starting to look  for a way to sell our iPad 2 to help finance our upgrade to the iPad 3.
The idea of selling your old gadgets is not new, but gadget buyers like Gazelle, Nextworth and eBay Instant make the process faster and easier for sellers who would rather not deal with the traditional eBay selling process. These companies allow you to sell your iPad or iPhone for an agreed price and even cover shipping. You even get 30 days to send in your iPad at Gazelle.
iPad 3 Release Date and Features Rumor Roundup
I'm planing to sell my old iPad 2 when Apple announces the iPad 3, just like I did a year ago with my original iPad. I was able to sell my old iPad for $375, which boiled down to a monthly cost of roughly $10 to use the iPad for a year. Xavier was able to sell a 32GB iPad on Gazelle for $437 last year.
How Much is a Used iPad 2 Worth?
I was hoping that I would be able to sell my iPad 2 to Gazelle again this year for a nice price, but it looks like iPad 2 prices are nowhere near the nice prices being paid a year ago.
I checked the sale value for the iPad 2 16GB WiFi model in near perfect condition with all cables and chargers at several popular resale sites.
These prices are $100 less than what I sold a 16GB iPad for one year ago, and troubling for anyone who wants to sell their iPad 2 to upgrade to the iPad 3.
You can choose to sell on eBay, where prices are as high as $400, but you also have to deal with bad buyers, eBay fees and other hassles.
Hope for Higher iPad 2 Prices on iPad 3 Announcement
While it is disappointing to see iPad 2 resale prices this low a month or two before the earliest iPad 3 release date, there is still hope.
In March of last year, right when the iPad 2 was announced, Gazelle was paying $300 for the original 16GB iPad.
With the iPhone, we know that the best time to sell is actually a week before the announcement, but with the iPad, we saw prices fluctuate greatly later that day.
Gazelle bumped up iPad prices dramatically later in the day, allowing me to sell my 16GB iPad for $375 hours after Apple announced the iPad 2, and after many others had sold their iPads for $300.
We later found out that Gazelle was paying a premium to amass a large stock of iPads for resale. There's no promise that Gazelle will make a push to buy iPad 2 models this year, but I'm holding out for a better price.
How Much Will the iPad 3 Cost?
Even though we are expecting a higher resolution Retina Display and 4G LTE connectivity options in the iPad 3, we don't expect that Apple will change the price of the iPad. This means you can upgrade to the iPad 3 for around $200 if you sell your iPad 2.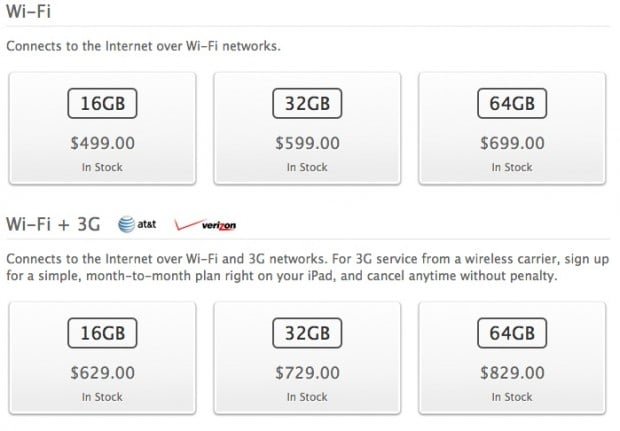 Apple products tend to hold their value better than Android phones and tablets, which makes upgrading to a newer model every year less of an expense.
—
Stay Tuned for tips on how to sell your iPad 2 for top dollar as the iPad 3 release date approaches.