iPad 3 Features Including Siri, Beer and Helium Shown Off On Video
While most of us are still waiting for Apple to announce the iPad 3 or iPad HD it looks like one magician in Munich already got his hands on the device. He confirms the Retina Display in the next iPad, but from what he has that's the least exciting feature of the new iPad.
Watch: iPad 3 Hands On Video Shows Off Case, Glass and Home Button
Simon Pierro is the magician who managed to get his hands on the new iPad before anybody else. While we've all been focusing on the new display and the possibility of 4G LTE, Pierro has discovered a few new features nobody has talked about before.
Pierro shows us a new iPad that's heavier than previous models, but also lighter than air. It's probably because it's filled with Helium and beer. Although it is curious how Siri doesn't end up drunk all the time with all that beer floating around inside.
The Helium inside somehow manages to make the aluminum and glass float away if not held by the charging cable. This is some strange Helium, though, because it seems to know when someone other than Pierro tries to hold it. It must be some new sort of security for the iPad, one that makes your iPad fall tot he ground whenever anybody else tries to handle it.
It seems that Pierro's iPad 3 has an unlimited supply of beer inside. We'll just assume that applying the tap opens a portal to a brewery, there's just no other explanation possible.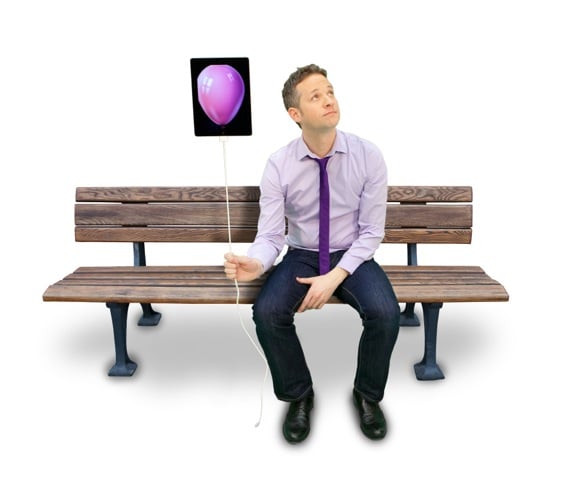 Would free beer change your mind about the iPad 3?
Photo via A. Bendix

As an Amazon Associate I earn from qualifying purchases.