iPad 3 Release Day: Where Will You Be Able to Buy the New iPad?
You may have heard. Apple will be hosting an iPad event this Wednesday, set to take place at the Yerba Buena Center for the Arts in San Francisco, an event where the company is likely going to be announcing a device that will likely be called the iPad 3, iPad HD or iPad 2S. And while we still don't know when it's going to be released, March 16th is currently a possibility, we do have a pretty good idea as to where you'll be able to pick one up on launch day.
The availability of the iPad 2 should closely mirror the set up that Apple had going on last year.
If that's true, you're going to have two options. You can either head down to a physical retail location and attempt to plop down your cold hard cash for a new tablet. Or, you can try and place an order from the comfort of your home.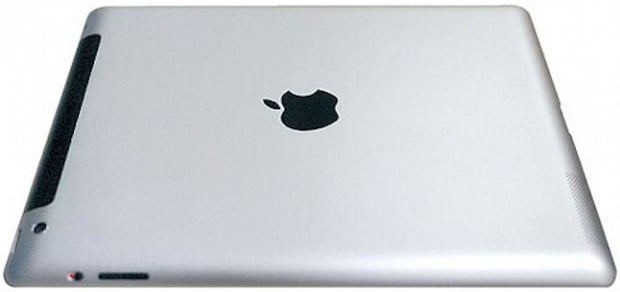 First, let's take a look at the physical locations where the new iPad will likely be available:
In-Store
Apple Stores
Obviously, the iPad 3 or whatever it's going to be called should be available in your local Apple retail store. These will very likely have the longest lines out of any of the retail stores so you'll want to arrive early if this is going to be your course of action.
You can head to Apple's website to find the closest one to your location.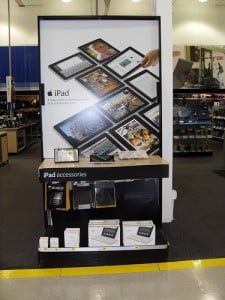 Best Buy
Last year, Best Buy got the iPad 2 on launch day and we've already heard that shipments will be arriving at Best Buy stores ahead of the device's launch. So, it's fairly safe to assume that the iPad 3 will be available at the thousands of Best Buy locations in the United States and elsewhere.
Supplies will likely be limited so again, you'll want to get there early to ensure that you get an iPad 3 on launch day.
Head to Best Buy's website to find the nearest location.
Sam's Club/Walmart
Sam's Club had the iPad 2 on launch day and it would be surprising to see it left out in the cold this year. And if Sam's Club gets the iPad 3, that means that Walmart should have them in stock as well.
Target
Same goes for Target which also played host to the iPad 2 on launch day last year.
AT&T and Verizon Retail Stores
While we're still not sure where the iPad 3 is going to land, AT&T and Verizon both carried the iPad 2 and had it available at their physical store locations. So, if they end up carrying it, and they likely will, the iPad 3 should be available there.
Remember, the iPad 3 is supposedly going to feature 4G LTE connectivity and AT&T and Verizon are the two major U.S. carriers that have networks in place.
Radio Shack
Radio Shack didn't get the iPad 2 until March 29th, twenty days after the launch of the device. However, Radio Shack got the iPhone 4S at launch and it's possible that it may get the iPad 3 on launch day as well.
Sprint Retail Stores
While AT&T and Verizon appear to be the front-runners to get the iPad 3, Sprint is also a possibility. It will likely have its 4G LTE network in place in April and while that means that the iPad wouldn't have 4G LTE at launch, it could function as a 3G table until the network goes live.
We haven't heard anything in regards to a Sprint launch yet and that doesn't bode well.
Online
In addition to physical locations,  the iPad 3 will also be available online. The only guaranteed place that it will be is Apple's online store. However, most of these retailers should have the device available online too.
During the launch of the iPhone 4S, several websites buckled under the load of traffic so if you're thinking about getting the iPad 3 this way, you're going to have to remain patient as the sites where it's available will likely load much slower than normal.
Something else to keep in mind.
The iPad 3 goes on sale much sooner online.
Last year Apple began taking orders for the iPad 2 at 1am PST while AT&T started taking orders at 4am. Apple and its partners will likely make all of this information known on March 7th.
Best Buy Photo via Paul Swansen on Flickr