iPad 3 Rumored to Cost More Than iPad 2
Apple is pegged to be announcing the iPad 3 during the first week of March. If true, it means that we'll find out if all of the rumors are true in just a few days. And while most of those whispers have been about hardware and software, today we have an entirely new rumor to throw into the mix. Price. While many believe the iPad 3 will command the same price as the iPad 2, evidence has popped up that points to this not being the case.
The evidence was uncovered by Chinese blog Sina Weibo and it depicts what appears to be some kind of price comparison sheet that shows the price of the iPad 2 and the price of the upcoming iPad 3.
In the chart, the headings at the top stand for "iPad 2 US Price" and "iPad 3 US Price" while the column on the far right details "iPad 3 RMB equivalent price." RMB of course stands for Renminbi, which is China's official currency. So what you're seeing there, in the final column, is the exchange rate.
(Read: iPad 3: Everything We Know About the New iPad.)
As you would expect, the prices found in the "iPad 2 US Price" column are the prices that Apple currently charges for its iPad 2 tablet. The iPad 2 currently starts at $499 for the Wi-Fi only version and can get up to $829 for the most expensive model which is the 64GB 3G+Wi-Fi version.
Now, if this chart is to be believed, the iPad 3 is going to come with a more expensive price tag.
The iPad 3 Wi-Fi only models jump $80 in price while the 3G+Wi-Fi models check in at $70 more expensive than the 3G+Wi-Fi iPad 2 variants.
So what this means is that the cheapest version of the iPad 3 could cost $579 while the most expensive version of the iPad 3 could be $899.
Obviously, this should be taken with a grain of salt, as all pre-launch rumors should be.
The iPad 3 is rumored to include a larger, better camera, a Retina Display with four times the resolution of the iPad 2 – a possible reason for the price jump, a dual-core processor that's more powerful than the dual-core processor found in the iPad 2, and 4G LTE capabilities.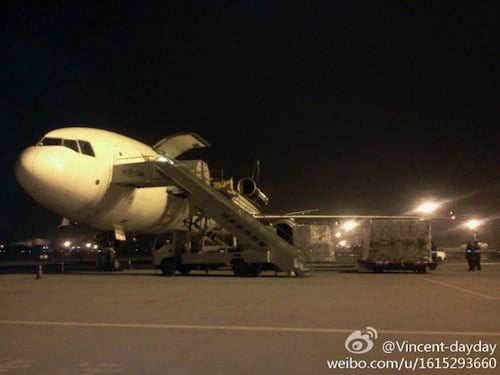 As for a release date, we've heard that it might happen soon after Apple announces the tablet in March. Sina Weibo has produced a photo of what are apparently iPad 3 devices being loaded onto a plane for transport so it would seem that a launch is just around the corner.

This article may contain affiliate links. Click here for more details.