iPad 3G: Video Blocked & Dumbed Down w/ AT&T
The guys over at iLounge just got the 3G version of the iPad, which is supposed to deliver all-you-can-eat 3G for $25 per month. Unfortunately, there seems to be a major catch. In early testing, Charles Starrett from iLounge found that video applications behave differently on the 3G network compared to Wi-Fi. In other words, some video applications just don't work, while others downgrade video to a point where it's not watchable.
The ABC video application apparently refuses to run at all over 3G, while YouTube's videos are displayed at a resolution far below what iPad users are accustomed to while connected to WiFi. Apple's iTunes video previews play in HD via 3G.
Seems like unlimited 3G for $25 per month is too good to be true.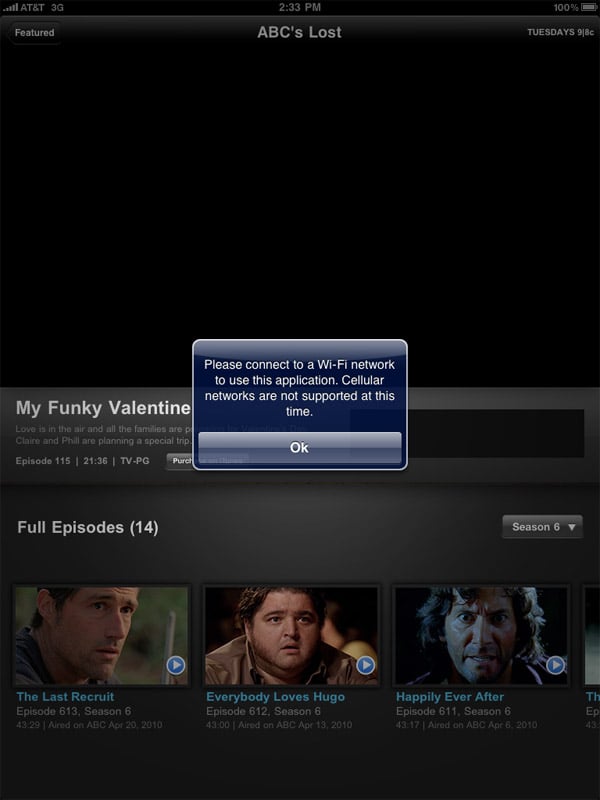 This article may contain affiliate links. Click here for more details.