iPad 4 Deal Cuts $30 Off Price at eBay, iPad 2 Sale too
The iPad 4 is $30 off at eBay today only as part of a collection of Apple deals that include the iPad 2 and other new Apple gadgets on the Daily Deals portion of the auction site.
As part of the daily deal Ebay is selling the iPad 4 for $469.99, which is $30 less than the $500 base price for the tablet. The deal only extends to the 16GB Wi-Fi model of the new iPad, so users who want larger storage capacities will have to pay full price for their tablet elsewhere. This is the best deal on the 16GB model of the iPad at the moment.
Ebay also has a special deal on the 16GB Wi-Fi iPad 2. The website is currently offering the tablet for $359, which is $40 less than the typical $399 price of the device. The deal also puts the tablet at just $29 more than the iPad mini which has similar specs, but a smaller screen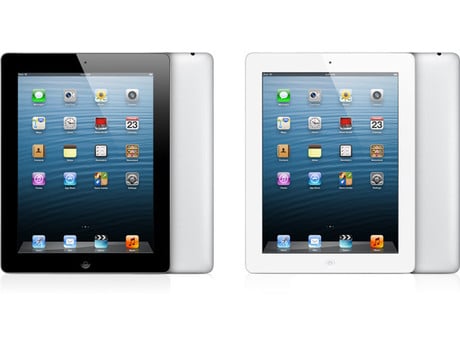 Apple only offers the iPad 2 with 16GB of storage, so the Ebay deal is the best price for the tablet. Users tempted by the price may want to consider the iPad mini, however. It costs less than the discounted iPad 2, and has a more pixel-dense screen due to its smaller size. The iPad mini is also much more portable than the iPad 2 because of its smaller size.
The other Apple deals on Ebay include the 13-inch MacBook Pro for $1027, which is $272 less than the typical $1299 price. The 13-inch MacBook Pro is one of only three Mac models that still offers a disc drive. The laptop has a 2.5GHz Intel Core i5 CPU, 4GB of RAM and a 500GB HDD. It's not nearly as light as other portable Macs, however, and it lacks the Retina display of other MacBook Pro models.
Ebay's final Apple deal is a $19 discount on the current iPod nano. That drops the price down to $129.99 from $149. It's a great discount for uses who want the diminutive media player. The iPod nano isn't for everyone, however, as it lacks the app support of other devices like the new iPod touch.

This article may contain affiliate links. Click here for more details.