iPad 4 Rises from the Dead, Replaces iPad 2
As reported last month, the iPad 2 is indeed getting the ax and was put to its death today. Replacing it is the fourth-generation iPad, which is getting revived from the dead to replace the aging iPad 2. Apple is now selling the fourth-gen iPad (calling it the "iPad with Retina display") for $399 for the 16GB version and $529 for the WiFi + Cellular model.
The change comes shortly after Apple also announced an 8GB version of the iPhone 5c for several countries.
This officially ends the iPad 2's three-year run in the Apple Store, first showing up as the successor to the first-generation iPad with an all-new design, and quickly moving to the company's entry-level spot as the discounted last-gen model, where it has stayed for two years and served as the go-to tablet for schools and businesses.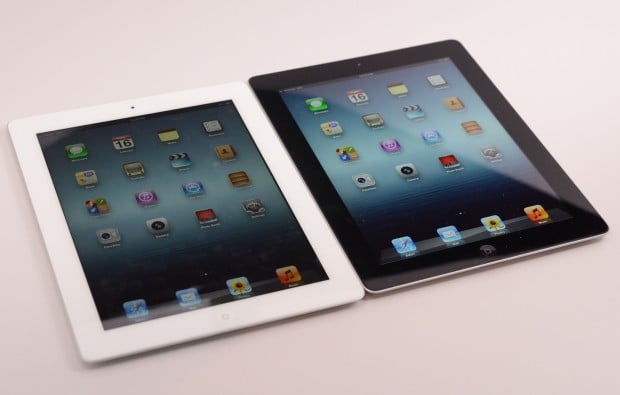 However, replacing the iPad 2 is a much more capable device. The fourth-generation iPad is the first iPad to come with Apple's Lightning connector, but it still rocks the same overall design as the iPad, with the thick bezel and the tapered edges. Of course, the newer model rocks a Retina display and faster internals for better performance.
With the iPad 2 now officially gone from the Apple Store, this leaves the first-generation iPad mini as the only non-Retina iOS device currently available, and it also leaves the iPhone 4s as the only iOS device with a 30-pin connector. We're guessing Apple will phase out both of these products later this year, so hopefully non-Retina and the 30-pin connector will be completely phased out when we head into 2015.
Those looking for a low-cost full-size iPad are in luck now that the fourth-gen iPad has taken over the slot, but we'd love to see more than just a 16GB option, seeing as how 16GB is nearly impossible to pull off with all of the games and movies that can quickly fill up an iPad.

This article may contain affiliate links. Click here for more details.