iPad 5 Launch Date: What Not to Expect
The iPhone 5s and iPhone 5c don't mark the end for Apple in 2013, no, those devices were only the beginning. The company is heavily rumored to be announcing two new products in the coming weeks with the iPad mini 2 and iPad 5 heavily rumored for arrival. And with the iPad 5 launch date coming up, it's time to take a look at what iPad 5 buyers can expect from the device's launch when it does arrive sometime later on this year.
Last October, Apple took to the stage in San Jose, California and announced not one, but two new iPad models. The first, the iPad mini, was expected as rumors leading up to the event essentially confirmed the device for arrival. The second, the iPad 4, also known as the iPad fourth-generation, was a big surprise as Apple had announced an iPad 3 in March of the same year and typically saved its iPad announcement for March.
The iPad 4 wasn't a huge upgrade over the iPad 3. It brought a faster processor, 4G LTE support for Sprint, a 128GB option, and it helped to further unify Apple's product line by introducing a Lightning port, something that the iPad 3 does not have. Everything else remained the same including the 9.7-inch display and the design.
Read: iPad 5 Launch Date: What to Expect.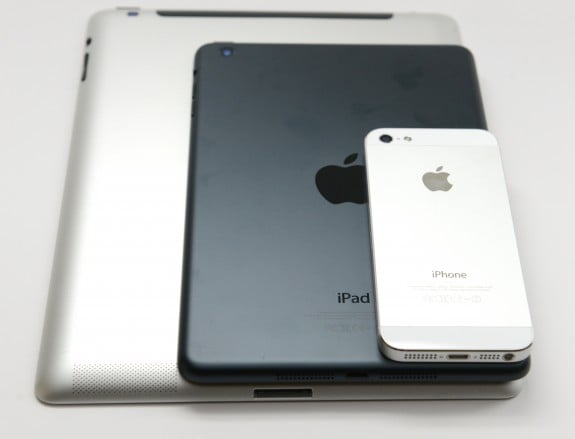 March of this year came and went without an iPad announcement, a break in tradition. Had Apple announced an iPad 5 in March. there would have been bedlam. Instead, it appears that the company has waited until October to announce its brand new iPads, ones that will replace the iPad mini and yes, the iPad 4 from last year.
Leaks have revealed a brand new iPad 5, one that will likely share some features with the iPad 4, but one that will likely also be very different from the device that is currently being sold through the Apple Store.
Rumors suggest that it could be announced in just a couple of weeks and here, ahead of the date, we take a close look at what not to expect from the upcoming iPad 5 launch date.
iPad 5 Launch Date in November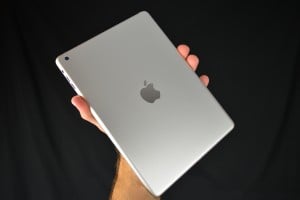 While no one is talking about a specific iPad 5 launch date yet, there are some credible reasons why it will likely fall during the month of October and not during the month of November.
By launching in October, Apple sets itself up nice ahead of the holiday shopping season and Black Friday, a day on which consumers around the United States embark on shopping sprees both online and in retail stores. Even if Apple doesn't offer Black Friday deals on the iPad 5, it will still want the visibility for its device and more importantly, it will want stock on hand.
If it launched in November, it would be released in November and that would be cutting it very close to the holidays. Rumors suggest that stock could be low, particularly for the iPad mini 2, and Apple would want to leave enough time to shore those issues up before the holiday shopping season dries up.
We also can look at the fact that Apple announced the iPad 4 and iPad mini in October, it often sticks to year cycles, and rumors thus far have pointed to a launch in October and not November. Apple likely doesn't want to give Google any sort of an edge with the Asus Nexus 10, an jPad competitor that is supposed to emerge this month.
Deviation from the Script
As for the iPad 5 launch event itself, don't expect Apple to flip the script. It will be the same, methodical launch event that consumers and media are accustomed to and it will play out like the company's previous events.
It will likely take place somewhere in Northern California, last year's event was staged in a movie theater, and we should see Apple stick to an intimate setting like it did with the iPhone 5s launch.
Tim Cook should take the stage, rattle off some important retail news and likely talk about the success of the iPad, particularly the iPad mini. Other executives will take the stage, show off the new products in a clear and concise way without any theatrics, and then Tim Cook will close the show.
Lack of iPad 5 Details
That said, don't expect a lack of iPad 5 details. Apple has a habit of divulging all of the pertinent information about its products and that means that we should see all of the features, pricing details and even its official release date announced at the event.
The company does a fantastic job of getting its buyers prepared for a device launch by supplying all of the important information and we don't expect it to deviate from this strategy with its new iPads.
iPad 5 Surprises
At this point, don't expect there to be any iPad 5 surprises. Fortunately, or unfortunately, the iPad 5 has leaked out extensively over the past few months, revealing just about everything there is to know about Apple's new full-sized iPad.
Leaks have all but confirmed a brand new design which will take after the iPad mini and utilize thinner bezels and an anodized aluminum back. The overall footprint of the iPad 5 design appears to be smaller than the iPad 4's, something that backs up rumors suggesting it will be lighter and thinner than the current model.
Apple's goal is likely to make this device much more portable than its predecessor and by switching up the design, it certainly has a great chance at achieving that.
It doesn't look like the display will get overhauled with a 9.7-inch Retina Display likely and history suggests that the device will come with an upgraded camera and a new processor. The camera will apparently be one of the big upgrades and it may have a 64-bit processor on board like the iPhone 5s, something that could be fantastic for gamers.
Rumors also suggest that a fingerprint reader will be on board so that won't be a surprise if it arrives on board the iPad 5 or iPad mini 2.
There is also nothing out there that points to a change in price for the iPad 5. The device should check in with the usual $499 starting price tag for the 16GB Wi-Fi model, even with all of the improvements on board. Apple hasn't shown a willingness to budge from its price point and it's likely not going to do so with the iPad 5.
iPad 5 Only
The iPad 5 launch event won't be labeled as an iPad 5 launch event. That's because Apple likely has a host of other things up its sleeve. Included on that list is an OS X Mavericks update which is basically confirmed for the event as is a release date for the Mac Pro, a device is showed off at WWDC alongside Mavericks.
Apple already refreshed the iMac lineup so those won't be making an appearance but new MacBook Pros are heavily rumored to be debuting alongside the iPad 5 on stage. They are expected to have improved battery life and some of the tweaks that the MacBook Air lineup got back in June.
The stars of the show will be the iPad mini 2 and the iPad 5 but they will certainly have a supporting cast.
One More Thing
Apple managed to keep the new Mac Pro under wraps in the build up to WWDC 2013 but that said, we still don't expect it to deliver any massive surprises at the event.
An Apple TV set has been rumored for years but rumors have not sprouted up in recent months so there is very little chance that we see Apple deliver this alongside the iPads.
Apple's iWatch is likely in development but it's rumored for prime time in 2014, not 2013, and consumers should not expect to see it make its debut on stage in a few weeks.
Don't expect anything other than a straightforward event at this point with a focus on the iPad mini 2, iPad 5 and OS X Mavericks with new MacBook Pros for Mac users.

This article may contain affiliate links. Click here for more details.