iPad 5 vs. iPad 4: Key Tips for Buyers
As we approach the iPad launch event on October 22nd, iPad buyers are likely in the final stages of determining which iPad model they are going to buy for themselves or for a loved one in the next year. And while many are likely trying to decide between the rumored iPad 5 and iPad mini 2, there are others who are likely taking a look at other options including the iPad 4.
Last year, Apple surprised consumers by announcing not one, but two new iPad models in the iPad 3 and the iPad 4. In March, the iPad 3 replaced the iPad 2 with its Retina Display and 4G LTE data speeds. In November, the iPad 4 replaced the iPad 3 with features like 128GB of storage, Sprint 4G LTE and a new processor. The reason for the iPad 4 though was the Lightning Dock standard that Apple wanted to unify prior to the holidays.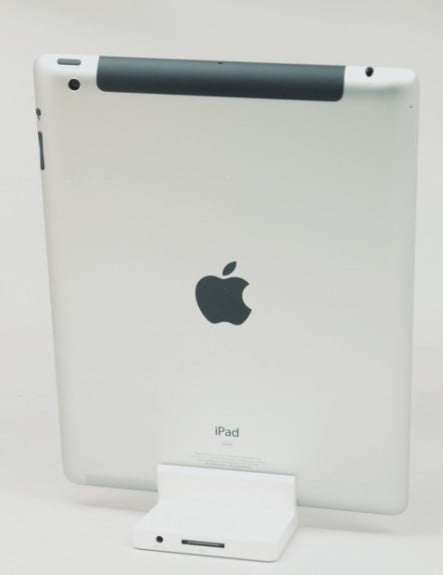 Due to the iPad 4 launch, Apple skipped its traditional March iPad event and instead, opted to wait a full year before debuting a new iPad. That iPad, the iPad 5, is expected to touch down on October 22nd alongside a new iPad mini during a launch event hosted in San Francisco at the Yerba Buena Center for the Arts, a venue that Apple has used to announce major products.
Rumors suggest that the iPad 5 will be a major change from the iPad 4 in that it should come with a more compact, more portable design that is both lighter and heavier than the design of its predecessor. Whispers also point to an upgraded 8MP camera, a new processor that should be the 64-bit A7 chip from Apple, and a possible TouchID fingerprint reader like the one found on the iPhone 5s.
Considering the rumors, many buyers likely have their sights set on the iPad 5 ahead of its launch and are weighing it against the opposition. While most people are likely weighing it against the iPad mini 2, others are likely weighing it against other products, specifically, the iPad 4.
Last year's iPad has a chance at sticking around after the iPad 5 launch, something that makes it a worthy competitor. To help things along, here, we offer some tips for those that might be looking into the iPad 5 and the iPad 4.
iPad 5 More Portable
The iPad 5 is expected to feature the exact same screen as the iPad 4 and that means buyers are going to look to other areas in an effort to separate these two devices. One of the things that buyers really need to focus in on right from the beginning is how the iPad might be used. More specifically, whether or not the iPad is going to leave the house.
Apple's new iPad is expected to feature a more compact design that will make it far more portable than the iPad 4. This, should make it appealing to those that want the larger display and want to take it out of the house. There are, however, plenty of people that keep their iPad tucked away in the home for reading, or browsing the web in their favorite chair. For people that don't need the lighter, slimmer design, it might be worth buying into the cheaper of the two, which of course will be the iPad 4.
The iPad 4 is fine for planes, trains, and automobiles but it's the iPad 5's new design that will really benefit those that want to take that big screen on their daily commute or in their bag on their way to class every day.
iPad 4 Will Get Cheaper
While we shouldn't have to say this, we will anyway. Do not buy the iPad 4 right now. When Apple introduces new products, the pricing on its older devices goes down. That means that we could see the iPad 4 take the place of the iPad 2 with a $399 starting price point. Even if that doesn't happen, the introduction of the iPad 5 should push the iPad 4 to the refurbished section on Apple's site where it will be far cheaper than its current $499 price point.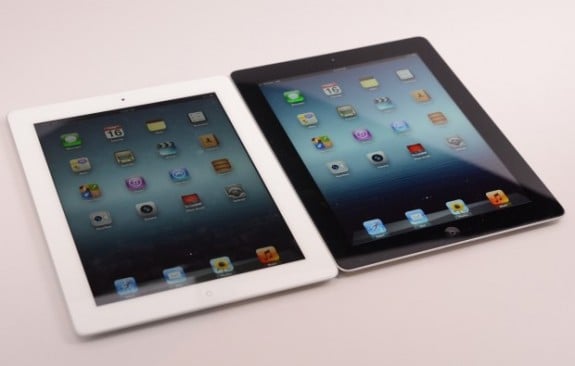 Those hoping for a price change with the iPad 5 are going to want to temper expectations. Apple prices typically don't fluctuate which means that a starting price tag of $499 is likely. That means, that those who don't want to break the bank will certainly want to take a closer look at the iPad 4. It may not have the portability or the new processor, but it will be cheaper and powerful enough for most people.
iPad 5 Will Have Better Performance
That said, the iPad 5 will almost certainly offer better performance than the iPad 4. The iPad 4 runs an Apple A6X chip which admirably handles things like gaming, multitasking, web browsing, and more. However, the iPad 5 should have an A7 processor on board that will bring 64-bit support. Apple has stated that it built iOS 7 for 64-bit processing power and so we should not only see an difference in overall speed and fluidity, but we should see an increase when it comes to things like gaming.
Those who want the most out of their iPad will certainly want to think about investing the extra money into the iPad 5. The processing power of the device will not only benefit its users now but it will also ensure a smoother experience as Apple works to roll out future updates like iOS 8, iOS 9 and iOS 10.
Longevity is Key
Speaking of future updates, longevity is something that buyers are going to need to consider when deciding between the iPad 5 and the iPad 4. The iPad 4 is now a year old and just received its first major iOS update in iOS 7. That is strike one. The next two strikes should be iOS 8 and iOS 9 and at that point, the iPad 4 will be retired from service.
In the case of the iPad 5, the device will arrive with iOS 7 out of the box. And because Apple typically offers three years of support, buyers will likely get both iOS 8 and iOS 9 as well as iOS 10. For many, two big updates will be enough. Others will likely find technology forcing their hand in two years. But think about it this way.
The extra $100 or so for the iPad 5 will offer peace of mind. Many buyers will be fine with this year's tech three years from now. In fact, we know of plenty of people still using the iPad 2, a device that arrived in 2011, and one that just got iOS 7. Not everyone wants to buy new technology year after year and those that don't, will be better served with the iPad 5.
No Need to Plan Buy Early
Apple's iPad mini 2 may run into some supply issues early on but thus far, rumors have not suggested any upcoming issues for the iPad 5. We expect demand to be high but we don't expect it to be as high as the demand for the iPad mini 2, something that should keep the iPad 5 in stock for longer. There could be a minor sell out, with shipping times pushed back a few weeks, but buyers can prepare as if nothing insane is going to happen.
What this means is that those weighing the iPad 5 and iPad 4 can sit back a little bit and relax. While iPad mini 2 buyers would be wise to wake up early and place an order, we won't think iPad 5 owners will have to do that. Instead, buyers should be able to wait, get some hands on time with both the iPad 4 and iPad 5, and then make a decision ahead of the holiday season.
Point is, if it's between the iPad 5 and the iPad 4, there likely won't be a need to rush a decision, even if the device is being bought as a gift for Christmas or otherwise.
T-Mobile Customer?
T-Mobile customers are going to want to take a long look at the iPad 5 because there is a good chance that it will be coming, officially, to the carrier's 4G LTE network. While there is a chance that we could see the iPad 4 come to T-Mobile as well, buyers should start preparing as if the iPad 5 will be the only model heading to T-Mobile's network.
For many, the arrival of a T-Mobile iPad 5 will be crucial as it will allow buyers to bring both their smartphone and their tablet to a single carrier. For many, this is extremely important. So while we wouldn't rule out the iPad 4 just yet, T-Mobile customers will want to assume that the iPad 5 and iPad mini 2 will be the only tablets heading to T-Mobile's network in the future.

This article may contain affiliate links. Click here for more details.