iPad Acts as Mobile Wedding Photo Frame
A few weeks ago I wrote that I didn't want an iPad, but kinda wanted one since I couldn't envision how I'd use it. I ended up buying one and the thing is really growing on me.
I spent the weekend in Carmel for a family wedding and acted as the designated photographer. It was a very beautiful wedding as the ceremony was held at the historic Carmel Mission.
One of the most common complaints I hear from brides about photographers is that they take too long to deliver photos. I used a big bag full of technology to make sure that the families could see the photos as quickly as possible.
I used a pair of Nikon D700s, four lenses and an assortment of accessories to shoot the festivities.
I began sorting the images immediately following the reception with my new quad-core MacBook Pro. Laura and Marcus got to see their photos on Sunday morning and pick out some of their favorites, which I processed.
We drove back up the coast to Laura's parents home, where I continued processing the photos. About 15 people from the wedding arrived at the house en route to dinner in San Francisco. While they all seemed eager to look at the photos, they were on a very tight schedule.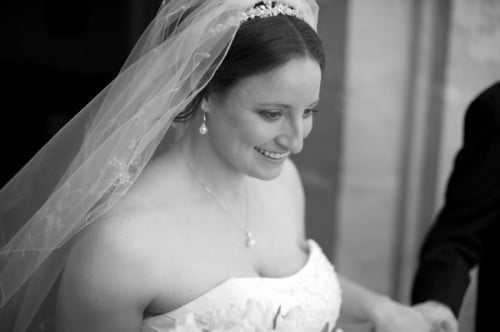 Instead of making the groom's family wait until they returned to Georgia to view the photos, I decided I'd loan them my iPad. I quickly killed my email accounts and removed my passcode lock. I then synched the work-in-progress wedding album onto it and handed it over to them so the group could view their photos at their leisure. Needless to say, they were very excited about the prospects of being able to view the photos so quickly.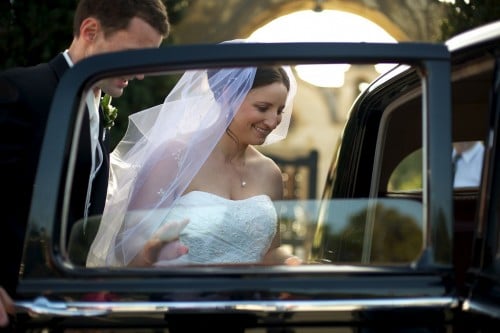 The iPad is a great device for this kind of photo sharing for several reasons. The images look fantastic on the display and it's incredibly simple to operate. I was able to show Laura how to use the iPad and get to her photos in about 15 seconds. It was also very easy to wipe my email accounts off of the device to protect any sensitive data. The iPad is also a relatively inexpensive secondary device. While it would suck if it got runover by a cable car, it wouldn't be as bad as losing a notebook or Tablet PC.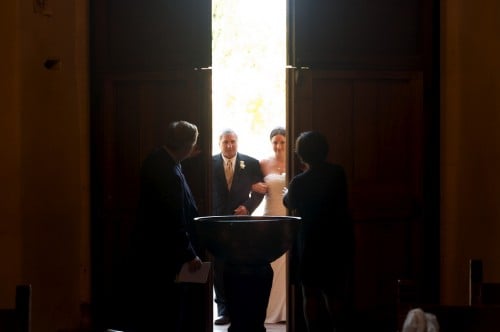 The iPad is providing some instant gratification to a happy couple and their families. I'm thinking of adding an 'iPad delivery' option for photo clients after this experience. You can't always assume that honeymooners or other travelers will have a mobile PC or Internet access.

This article may contain affiliate links. Click here for more details.