iPad Air 2: 7 Features This iPad User Wants from Apple
As the iPad Air 2 rumor mill starts to pick up steam, I've started to think about some of the features I'd love to see on the iPad Air 2. My wish list isn't long but it does include some improvements that I think many other current iPad owners would love to see from this year's model.
Before I bought the iPad Air, I was an iPad 3 owner. Before that, I owned the iPad 2. I made the jump from the iPad 2 to the iPad 3 for a few different reasons but maybe the biggest was the Retina Display. The iPad 2's screen is decent, good enough for many iPad users, but as someone who consumes a ton of content and plays a lot of iPad games, I wanted something more. The iPad 3 and its Retina Display delivered that something more to me, and many others, several years ago.
Later that year, to my surprise and to the surprise of many others, Apple released the iPad 4 in the same year as the iPad 3. It came with some notable improvements but it simply wasn't enough to tempt me. The iPad Air on the other hand, the iPad that Apple released last year, was essentially the iPad I had been dreaming about for years.
The iPad of my dreams came with a large display, a solid front-facing camera, a slim portable design, and a processor capable of handling multitasking and my gaming needs. The iPad Air delivered on those needs. It features a 9.7-inch Retina Display, a good front-facing camera, a slim portable design, and an A7 64-bit processor that is capable of handling my multitasking and most of my gaming needs. It's an extremely solid tablet and quite possibly the best tablet I've ever used.
At the moment, I don't have any plans to upgrade in 2014. However, there are a few features that could potentially lead me to sell or donate my iPad Air and move to the iPad Air 2, a device that is rumored for arrival in the fall. This is my iPad Air 2 wish list and these are seven of the features that are now swirling around in my dreams.
Touch ID
The iPad 3 and iPad 2 barely left my house for one simple reason: They weren't that portable. The iPad Air and its compact design changed my habits. Now, I take the iPad Air with me when I travel or when I work out of the office. It's not a burden like the older iPads were.
Well, now that I take it out of the house, I'm more concerned than ever about security. I buy stuff from my iPad. I do work from my iPad. Taking it outside of my house isn't a massive gamble but it's a gamble nonetheless.
Passcodes are good but as we've seen, they're beatable. And while Apple's Touch ID technology might not be perfect, it still offers peace of mind that my current iPad Air does not provide.
Touch ID is the fingerprint sensor that's found inside the iPhone 5s. It serves two functions. One, it offers convenience. Users don't have to punch in a passcode to unlock the iPhone 5s, they can use their fingerprint. Two, it offers another security layer. Both are extremely enticing to me.
From the look of things, Apple will include a Touch ID sensor on its next batch of iPads though I don't think this feature alone will convince be to upgrade to a brand new $500 iPad. It's going to take more than that.
Gaming
Apple continues to push gaming. At WWDC, we saw Epic Games representatives emerge to show off Apple's new Metal platform that will help developers offer better gaming in iOS 8, the software that will arrive this fall for the iPad Air and iOS 7 devices not called iPhone 4. If you missed it, you can check out Epic Games' demo in the video below.
Apple's Metal technology will evidently offer a 10x increase in rendering efficiency. In simpler terms, that means that graphics could look a whole lot better in iOS 8. EA is also working on a graphics engine for mobile called Frostbite Go. In other words, it's clear that Apple and its developer partners want to release amazing looking games for the iPad.
Not surprising given how lucrative the mobile gaming market is. One look at the iOS App Store for iPad and you'll note that a majority of the top apps are games. And being someone that plays a lot of games on my iPad, I could not be more excited about the prospects.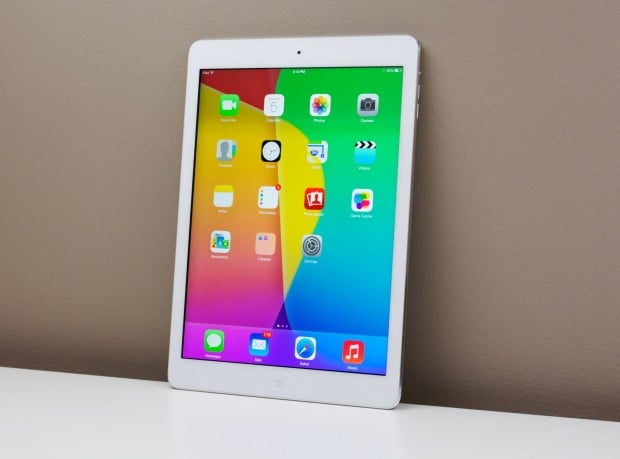 Of course, it takes two to tango. Apple must deliver high quality hardware to run high quality software. The iPad Air is very capable and Metal is designed to run on the A7 chip. Still, there is always room for improvement.
I'd love to see a new high performance A8 64-bit processing chip and GPU paired with the the improvements coming with iOS 8. Better looking games and more efficient games is something I could certainly get behind.
Rumor has it, the iPad Air will come with an A8 processor that will be more efficient than the A7. And my hope is that it helps set a new standard for iPad gaming. That would be something that would certainly pique my interest.
Battery Life
If the iPad Air 2 looks and feels the same as the iPad Air as rumors suggest, then I want Apple to make some noticeable improvements under the hood. And not just the processor.
First, I'd love to see Apple roll out improved battery life. I realize that the iPad already has some incredible battery life but I want more, especially for when I am traveling. The A8 processor, if it exists, could certainly could play a big role here. So could a larger battery.
I'm more than willing to shell out money for an iPad that is a few millimeters thicker if it means I get several more hours of battery life.
Speakers
The iPad Air's speakers are better than the speakers found on the iPad 3 and iPad 2 but I still don't find myself drooling over the quality of sound from movies, games and FaceTime or Skype calls.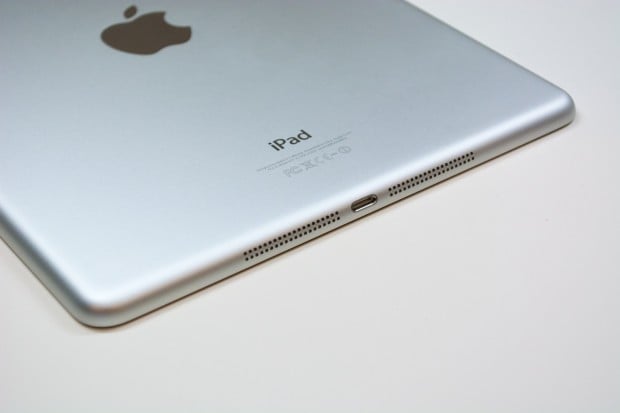 We're in an era where we now know that it's possible for companies to really focus in on great sound. Take HTC for example. Its BoomSound speakers on the HTC One M8 are absolutely incredible when paired with Spotify or Soundcloud. Great overall sound and huge bass for action movies are something I can get behind.
Microphone
Another small tweak that I would love to see from the iPad Air 2 is to the the microphone. I often use my iPad Air to make video calls and the sound quality that the microphone offers is alright but not great. Family and friends have complained about background noise and inconsistent quality. Sometimes it's good, sometimes it's awful. It would be great to see a noticeable improvement here especially with iOS 8 finally allowing users to answer calls with the iPad.
Camera
I don't use the rear iPad Air camera at all so I'm not really concerned with an upgrade there. The camera on board the current model is decent enough for the rare occasion I want to shoot a video or photo. I do, however, use the front-facing camera quite a bit and I'd love for Apple to put a focus on it with the next version of the iPad Air.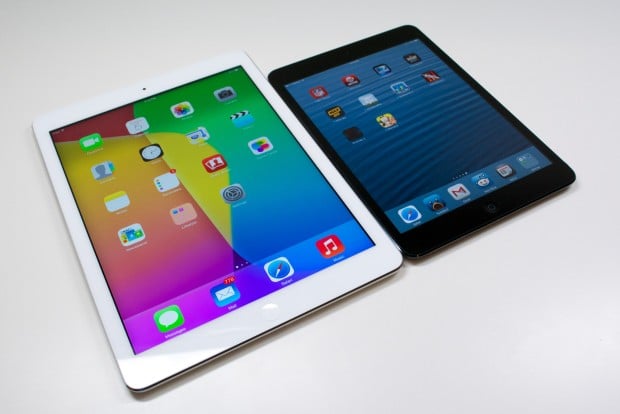 Whether it's via a better sensor or through tweaks and improvements to the current one, it would be great to see the FaceTime camera deliver smooth, crisp looking imagery that's consistent. Too many times have I had a grainy conversation with one of my friends.
Software Support
I want two things from the iPad Air 2's software. First, I want powerful features. Split-screen multitasking looks like it will finally arrive with the iOS 8 update and it probably won't be a software feature that's unique to the iPad Air 2, it's a feature that will probably shine should Apple include a brand new processor on board. It's looking like Apple is going to supply new iPad-specific features so this might be taken care of.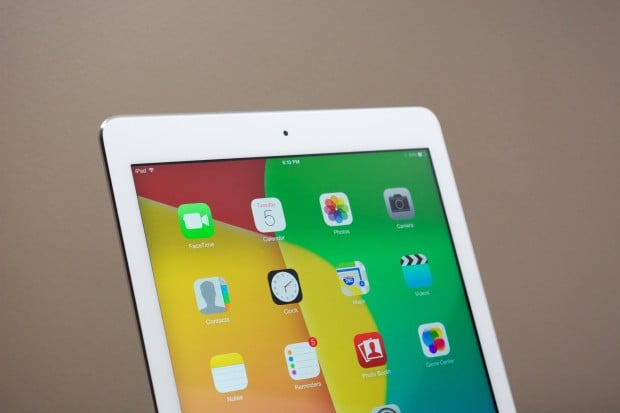 The other software feature is long lasting software support. My hope is that the iPad Air 2, like the iPads before it, gets stellar software support from Apple. Thankfully, it's looking like Apple might deliver. The iPad 2 will be getting iOS 8, its fourth major iOS update since launch. So, it looks like the iPad Air 2 should deliver for years to come.
Apple's iPad 3 and iPad Air fulfilled many of the features on my wish list. And from the looks of things, the iPad Air 2 has the potential to do the same. Rumors suggest that it will be out this fall, maybe sooner than expected.
What's on your iPad Air 2 wish list?