iPad Air 2 Event Rumored for October 16
While it's been rumored in the past that Apple would announce new iPads in October, a new report says that the Cupertino-based company will unveil new iPads, launch OS X Yosemite, and possibly announce new Macs in mid-October.
According to Re/Code, Apple is planning to host its iPad event on October 16, which is actually just right around the corner. The event is also expected to be much more laid back than the iPhone 6 and Apple Watch event that took place earlier last month.
We've heard plenty of rumors recently about the possibility of Apple launching new iPads in October, which isn't too surprising considering that the company has announced new iPads in October for the past couple of years. However, Apple might also take that time to launch OS X Yosemite to the public, as well as announce a new iMac model.
This might be the first time that new iPads will come with Apple's Touch ID fingerprint sensor, as well as a gold color option that will put the iPad's color offerings on par with the iPhone.
Not a whole lot is known about the iPad Air 2 or the iPad mini 3, but we've seen some leaked photos that suggest what we might see in a couple of weeks, if the rumor from Re/Code is true.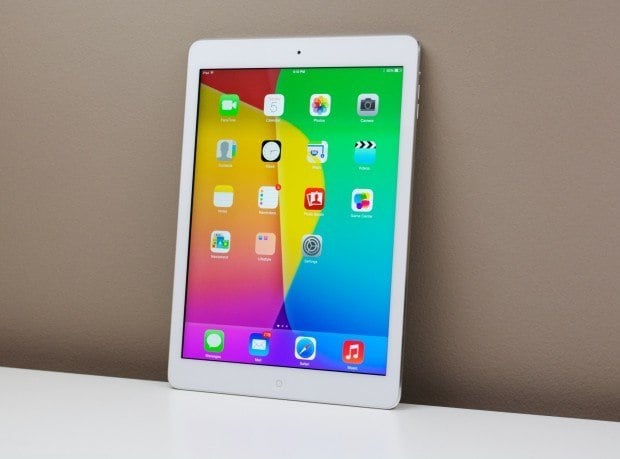 The iPad Air 2 isn't expected to get a huge redesign, as the iPad Air was the model to see a major refresh. Apple typically doesn't overhaul its products' designs until a couple of generations have passed, so we can expect the iPad Air 2 to keep the same overall look as the iPad Air, except for some small, but impactful changes.
The new iPad could come with recessed volume and power buttons, as well as a redesigned speaker grille. The volume buttons look to keep the same design as the iPad Air, but are simply recessed slightly into the body of the tablet. As for the speaker grille, the leaked photos that we've seen show the iPad sporting a single horizontal line of larger holes, which is a drastic difference than the smaller holes that were arranged in two rows on the iPad Air.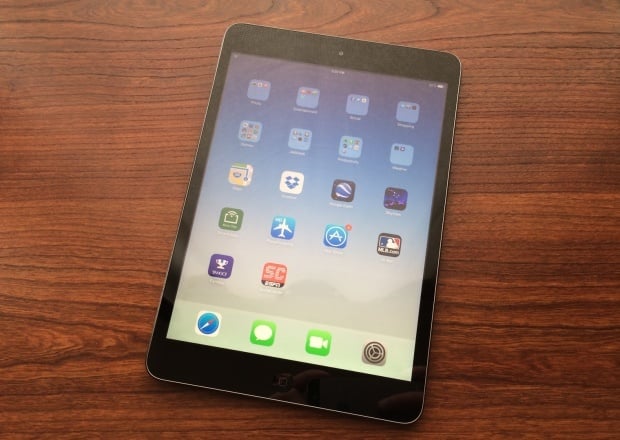 Furthermore, it's already been rumored a couple times this year that the iPad would get Touch ID fingerprint sensor capabilities. We even saw hints of Touch ID capabilities in the code of iOS 7.1 back in April, and a few days later we heard that one of Apple's part suppliers were cranking out Touch ID fingerprint sensors in large quantities.
Touch ID was definitely one of the features that users were looking forward to ahead of the iPad Air event back in October last year, especially after it was introduced on the new iPhone 5s just a month earlier, but Apple sadly did not deliver such a feature.
Technically, we weren't too surprised about this, as it's possible that Apple wanted the Touch ID technology to be around for a year or so and see how it did before expanding the feature to other iOS devices. However, it's still a possibility with the iPad Air 2 that we'll most likely see later this year into the fall.

As an Amazon Associate I earn from qualifying purchases.