iPad Air 2, iPad Mini 3 & iPhone 6 to Get Touch ID This Year
After the iPhone 5s launched back in September with a fingerprint sensor, rumors began flying about the possibility of the iPad also getting the same treatment. Of course, we have yet to see an iPad come equipped with Apple's Touch ID fingerprint sensor, but we're seeing hints that the next iPads (probably the iPad Air 2 and the iPad mini 3) just might finally see it.
According to KGI Securities analyst Ming-Chi Kuo (who has been reliable in the past), every new iOS device released this year will come equipped with Apple's Touch ID fingerprint sensor. This includes the obvious iPhone 6, the iPad Air 2, and the iPad mini 3. There was no mention of a new iPod Touch, which could indicate that Apple isn't refreshing the mobile entertainment device this year.
It's already been rumored a couple times this year that the iPad would get Touch ID fingerprint sensor capabilities, and this is the second time that Kuo is counting on it. We even saw hints of Touch ID capabilities in the code of iOS 7.1 back in April, and a few days later we heard that one of Apple's part suppliers were cranking out Touch ID fingerprint sensors in large quantities.
In a few lines of code in iOS 7.1, it's been discovered that Touch ID just might be headed to iPad sooner or later. Several of the lines of code that serve as the framework for Touch ID are being listed as compatible with both the iPhone and the iPad, which can only mean that Apple is at least testing out Touch ID functionality on the iPad.
Then again, code or no code, it seems likely that Apple will introduce Touch ID to the iPad lineup at some point, especially after how big of a feature it became with the iPhone 5s; it's certainly one of the best hardware features we've seen on an iOS product to date, and Apple will likely capitalize on that fact.
Touch ID was definitely one of the features that users were looking forward to ahead of the iPad Air event back in October, especially after it was introduced on the new iPhone 5s just a month earlier, but Apple sadly did not deliver such a feature.
Technically, we weren't too surprised about this, as it's possible that Apple wanted the Touch ID technology to be around for a year or so and see how it did before expanding the feature to other iOS devices. However, it's still a possibility with the iPad Air 2 that we'll most likely see later this year into the fall.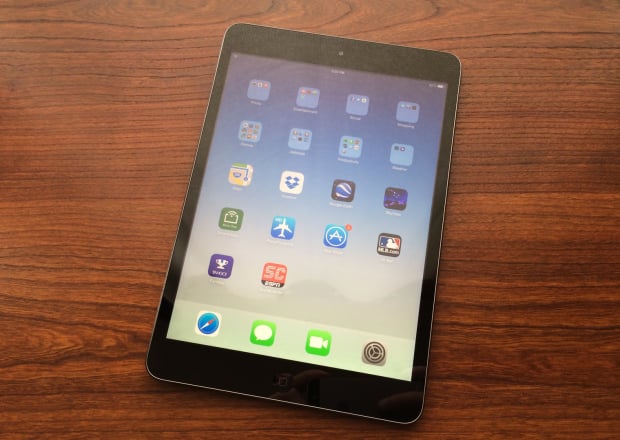 One of the biggest reasons that the Touch ID fingerprint sensor is so popular on the iPhone 5s is because of the convenience it offers when unlocking your device and purchasing apps in the iTunes App Store. It's a lot quicker and easier than entering in your passcode every time, as well as typing in your confusing Apple ID password whenever you want to buy an app.
That same convenience could easily be used on the iPad as well. It wouldn't necessarily be more useful on the iPad compared to the iPhone 5s, but Touch ID on the iPad would bring over the same great conveniences that we've known from the iPhone 5s for the last several months.
Of course, we hope that the Touch ID issues that iPhone 5s users have experienced won't be replicated on the iPad if the technology ever does come to the tablet. Many users have reported degraded performance of Touch ID on the iPhone 5s, and Apple says it's a software issue, which is claimed to be fixed in the iOS 7.1 update that was released last month.

As an Amazon Associate I earn from qualifying purchases.