11 iPad Air 2 Release Date Tips for Buyers
With an iPad Air 2 release date near, consumers are starting to prepare for its arrival. With the iPad Air 2 release date getting closer, we want to share some release date tips with those of you that are either already committed to buying Apple's latest 9.7-inch tablet or are still on the fence just days ahead of its touch down.
After several months of rumor and speculation, Apple finally announced its two new iPad models dubbed iPad Air 2 and iPad mini 3. While the company's iPad mini 3 is a tiny refresh that adds a gold color and Touch ID, the iPad Air 2 is far more interesting and includes some worthwhile changes including a new design.
Apple's new iPad Air 2 comes with some impressive set of features including Apple's Touch ID fingerprint technology embedded in the home button, a design that's just 6.1mm thin and less than a pound, a display that now includes several improvements including anti-reflective technology, a brand new A8x chip that delivers 64-bit support, and an improved rear camera. It's these features that have current and prospective iPad owners taking a long hard look.
The iPad Air 2 will start at the company's usual $499 price point and knock the original iPad Air down to the company's more affordable $399. The company will position the iPad mini 3 at $399 with the iPad mini 2 and original iPad mini rounding out the company's brand new iPad lineup for the fall of 2014.
While pricing and specs are confirmed, the iPad Air 2 release date remains a mystery as Apple makes its final preparations for launch. With that, and prospective iPad Air 2 buyers in mind, we want to relay some tips that have helped us, and many others, prepare for device release dates in the past. These iPad Air 2 release date tips will come in handy not only on the release date itself but in the weeks and months after the release date as well.
You Don't Need to Pre-Order or Line Up
Apple and several others, T-Mobile starts taking pre-orders for the iPad Air 2 starting tomorrow, are taking pre-orders ahead of the iPad Air 2 release date. In case you haven't figured it out already, the iPad Air 2 release is not going to mirror the iPhone 6's. And that means that there is no need to rush into a pre-order, especially if you're unprepared.
iPad Air 2 shipping dates haven't moved. While we don't have a telescope looking into the stock at Apple Stores or retailers, the lack of movement should mean that stores will have ample stock on the iPad Air 2 release date. In other words, we shouldn't see a massive sell out prevent you from getting the iPad Air 2 in a timely manner. The iPhone 6 pre-order was crucial because stock sold out almost immediately.
The iPhone 6's popularity also led to long lines outside retail locations. We don't think we're going to see anyone but diehards lineup to get the iPad Air 2 on release day. There's really no incentive other than a little publicity and getting to say that you're among the first to get your hands on Apple's brand new slate. There is no reason to rush into this purchase, a theme that we're going to drill into your head ahead of the release.
Go Hands-on with iPad Air 2 Before Buying
We highly recommend going hands-on with the iPad Air 2 before buying it. Yes, this is an iPad, and yes it's similar to last year's iPad Air that you may or may not have come into contact with, but it's still worth picking it up and playing around with it to make sure that it's the right size and right weight for your use cases.
You'll also want to make sure that the iPad Air 2's hardware upgrades are going to be worth the price of admission. Do you need that A8X processor? Or that improved rear camera? You'd be wise to read expert opinions on these subjects but you'd also be wise to go hands on with the device yourself. The worst thing you can do is make a decision behind a computer screen.
The iPad Air 2 isn't on display just yet but Apple, and its retail partners, will put it on display later this year which will allow you to get some hands-on time with Apple's latest 9.7-inch slate.
Research iPad Air 2 Competitors
If you're at all interested in the iPad Air, you should research its top competitors before buying it. You should have all of its top opponents scouted out before the release date and or before you decide you want to pick it up.
This means that you need to check out last year's iPad Air. It means that you need to check out the iPad mini 3, iPad mini 2, and iPad mini. It means that you need to check out the Nexus 9 from Google and HTC. It means that you need to check out the new Kindle Fire tablets from Amazon. Do your homework, and if you decide that the iPad Air 2 is the best fit, so be it.
Do You Need LTE?
Decide, right now, if you need LTE or not. The iPad Air 2 comes in both Wi-Fi and Wi-Fi + LTE variants, the latter of which allows you to take advantage of carriers high speed cellular networks. The LTE model comes with a premium price which means that you have to be one hundred percent sure that you're going to take the iPad Air 2 out of the house without Wi-Fi in tow.
We've spoken to numerous people that regret buying the LTE model because they realized too late that they weren't ever going to take the 9.7-inch model out of the house. We also know people that regret buying the Wi-Fi only model because they would up traveling with it more than anticipated. You need to look into your habits and decide which is going to suit you best. This will be much easier if you've owned a tablet before.
Pick a Carrier Now
If you do decide on an LTE model, you need to research your carrier. AT&T, Sprint and Verizon all have strengths and weaknesses when it comes to plans, network coverage and customer service and you'll need to decide which is going to suit you best. Do this before you walk into an Apple Store or a retail location otherwise you might wind up buying the iPad Air 2 on a less that optimal carrier.
Decide How Much Storage You Need Ahead of Time
Apple also charges different prices depending on how much storage you need. The 16GB iPad Air 2 is the cheapest but it's also the most limited. The 64GB iPad Air 2 is the middle ground but it's $100 more than the 16GB model. The 128GB iPad Air 2 is the most expensive but for many of you, it's going to be overkill.
Again, look at your habits and better yet, have a look at our guide. It will help you come to a well informed decision ahead of the iPad Air 2 release date later this month.
Research Colors
Choosing an iPad Air 2 color might seem like an easy decision for some of you. It shouldn't be. As we've pointed out, there are some key differences between the three colors. It's not just about style or a fashion statement and it's a lot more involved than some people think it is. You're going to want to decide on the appropriate color ahead of the iPad Air 2 release.
iPad Air 2: Where to Buy
You do not need to buy the iPad Air 2 at the Apple Store. AT&T, Sprint, Verizon, and T-Mobile will be selling the iPad Air 2 at their retail locations around the United States. Best Buy is taking pre-orders for the iPad Air 2. So are Walmart and Target. So before driving out of the way to get to an Apple Store, take a look around for a closer establishment. Chances are another retailer will be much closer to you.
Find a Home for Your Current Tablet
Ahead of the iPad Air 2 release date, it would be wise to have a plan in place for your old tablet, if you own one.
You can give it away to a friend, family member or a charity. You can also sell it on a site like Gazelle where you can recoup some of the iPad Air 2's cost. We recommend trade-in deals over sites like Gazelle or NextWorth, something we'll touch on in a second. You may also want to hold onto it as a relic or as a backup in case your iPad Air 2 dies.
Apple's iPad Air 2 is an expensive piece of harwdare so selling your old tablet for top dollar will certainly go a long way. Make sure you're getting the best deal before you pawn it off.
iPad Air 2 Deals
If you don't want to pay full price for the iPad Air 2 you can either trade in your current tablet at Best Buy or Walmart for up to $200 off the iPad Air 2's price tag or you can wait.
Best Buy and Walmart are currently offering iPad Air 2 deals. Those deals, however, require a trade-in of a working tablet. There are a number of other caveats and there's a good chance that you won't qualify. If that's the case, and you still want a deal, you're going to have to wait.
We typically don't see massive deals emerge on release day. Instead, deals usually pop up sporadically throughout the year. Fortunately, the iPad Air 2 release is close to Black Friday and the holiday shopping season which means that we could see deals pop up much faster. If you don't want to pay full price, hold out for a few weeks and see if retailers drop the price tag on the current iPad Air 2.
We will almost certainly see deals emerge for the original iPad Air so if the next-gen model isn't up to snuff, have a look at those as well.
Be Patient
And that leads into our last iPad Air 2 release date tip. We know a lot of you are getting anxious about the iPad Air 2 release date. We don't blame you. But the last thing you want to do is lose your cool and make an impulse decision based on Apple's inactivity regarding the iPad Aid 2 release date.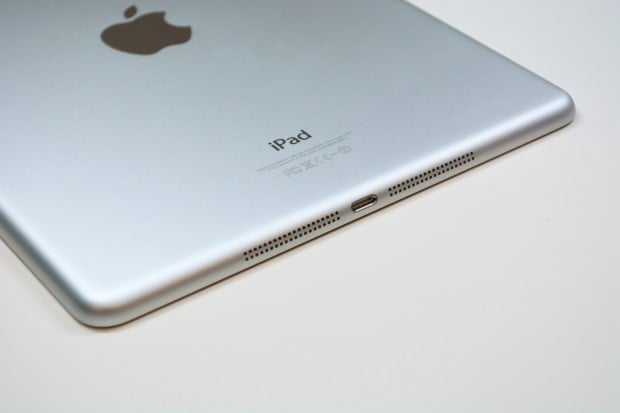 The iPad Air 2 release date is close, it will arrive later this month, and you'll want to ensure that you're prepared. If you don't feel ready on the iPad Air 2 release date, you don't need to buy. The iPad Air 2 isn't going anywhere. It's going to be on shelves for the next year at least and there's no reason to rush into a $500+ purchase.
Stay calm, be patient, and put in a few hours of research before you commit. This way, you'll be happy with your purchase in the hours, days, months and years after you buy your next tablet.

This article may contain affiliate links. Click here for more details.