5 iPad Air 3 Features We Want to See
The iPad Air 2 is only just a few months old, but it's never too early to talk about the next generation. Here are five iPad Air 3 features that we want to see in 2015.
Apple's flagship tablet will certainly be updated again this year, most likely in October, as that has been Apple's predictable release pattern the last few years for the iPad.
2015 will most likely be the year of the iPad Air 3, but whether or not that will be the official name of the product is still very much up in the air (pun intended). However, Apple hasn't been shy about using numbers in their product names recently, so we wouldn't be surprised to see the iPad Air 3 on the side of the product box come October.
The iPad Air 3 will most likely keep the same overall design as the iPad Air and the iPad Air 2, and we say this because Apple usually keeps the same iPad design around for a few generations. Obviously, the only proof of that is with the iPad 2, iPad 3, and the iPad 4, all of which kept the same overall design. The iPad Air series could do the same, and we'll most likely see the same overall design in the iPad Air 3 that we've seen in the iPad Air and the iPad Air 2, but there could be several minor changes.
While rumors are still pretty scarce with the next-generation tablet, there are a handful of features that we'd like to see in the upcoming slate, some of which are realistic, while others may seem a bit far-fetched. In any case, here are five iPad Air 3 features that we hope to look forward to.
Wireless Charging
Wireless charging is something that hasn't entirely caught in with smartphones and tablets, but it's a feature that Apple users could really take advantage of.
While it makes more sense for wireless charging to come to smartphones, it would also be a really nice feature in tablets as well, and that goes for the iPad Air 3 too. Wireless charging allows you to charge a device without having to plug it in — simply lay it down on a mat that includes charging coils on the inside and let the magic do its thing.
The probability of wireless charging coming to the iPad series is slim to none, at least for now, but Apple is always good at taking a niche technology and making it popular, so hopefully the company can do that with wireless charging.
Optional Stylus
Recent iPad Pro rumors have suggested that Apple will build an optional stylus that users can use with their tablets.
The late Steve Jobs has mentioned in the past that styli for touch screens is a bad idea, but according to KGI Securities analyst Ming-Chi Kuo, Apple could introduce a stylus add-on with the iPad Pro, as users could benefit from one with the larger 12-inch display.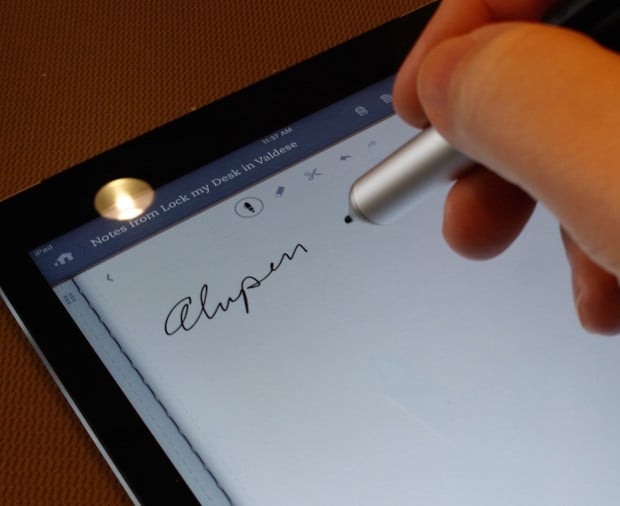 Kuo says that "given that it's more precise than a person's fingers, a stylus can be more convenient to use than the combination of keyboard and mouse in some cases. Therefore, we believe Apple's stylus will improve the user experience of 12.9-inch iPad."
Apple patented several different stylus designs a few years ago, so while Steve Jobs isn't too fond of the digital pen of sorts, the company as a whole has at least explored the idea in the past, and while it will probably be aimed at the iPad Pro, it would most likely work with the iPad Air 3 as well.
256GB Storage Option
128GB storage options for the iPad have been available for a couple of years now, but you can never really have too much storage. This is why a 256GB iPad Air 3 would be amazing.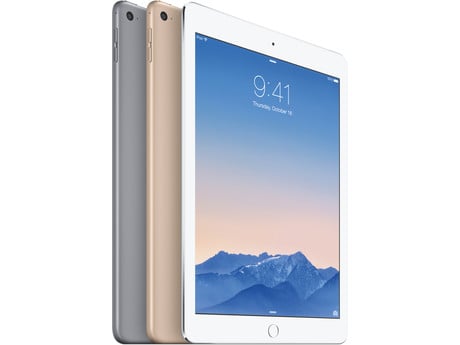 Storage needs are constantly growing as video quality rises and the size of iPad games get larger. It'll only be a matter of time before users consistently fill up their 128GB iPads with games, movies, TV shows, music, etc. This is why we'd love to see a 256GB storage option for those that would really use it, especially professionals out in the field.
And considering more and more casual users are switching to iPads in favor of notebooks, they need a place to store all of their files, and a 256GB would easily fill that need.
Mute Toggle Switch
Apple got rid of the mute toggle switch with the introduction of the iPad Air 2, favoring the software options where users can access that feature quickly in Control Center. However, having the physical toggle switch on the side of the iPad was a feature that many people liked having, including yours truly.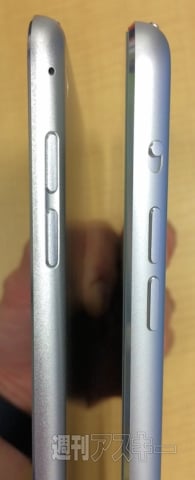 I'm sure Apple did this to not only make the device thinner, but to also just clean up the look of the tablet and make it sleeker overall. Apple has always been amount less and less buttons, so we weren't surprised to see this, but we think it's something that they could easily bring back in the next generation.
NFC
The iPhone 6 introduced NFC in the iPhone for the first time late last year, mostly for use with Apple Pay. The iPad Air 2 received Touch ID for in-app Apple Pay, but NFC capabilities were absent.
We think NFC in the iPad Air 3 would be a neat feature to have, but not for Apple Pay purposes. With the iPhone and iPad both sporting NFC, the two devices could easily communicate with each other, opening up a world of new features like syncing music or even an easier way to AirDrop files between devices.

As an Amazon Associate I earn from qualifying purchases.