iPad Air and iTunes Gift Card Deals Offer Big Savings
If you're in the market for a new iPad or other iOS-related products, you're in luck, because Target has a nice sale going on for the new iPad Air, as well as few other consumer electronic deals that you may want to take advantage of.
iPad deals are not hard to come by this year, as we've seen multiple iPad sales from multiple retailers. Louis Ramirez with DealNews says that "it's easier to find iPad deals today because competition is so cutthroat." Namely, Android has caught up with Apple in the tablet game with cheaper options like the Nexus 7 and the Kindle Fire lineup.
"The demand and interest in tablets is high, so while you won't find an iPad Air deal from Apple, you will find plenty of iPad Air deals from Walmart, Best Buy, and so forth. These deals are also great promotional tools for the retailers themselves," Ramirez says.
With that said, Target isn't being shy about giving away some good stuff for those who buy an iPad at its stores, and you'll find the iPad Air, iPad mini with Retina display, and even iTunes gift cards on sale at Target.
iPad & iTunes Gift Card Deals
You can buy select iPad models at Target and receive a free $50 Target gift card with your purchase. You can get an iPad Air in the storage capacity you want for essentially $50 off the retail price, making the 16GB model $449 and the 32GB version priced at $549. Target has offered discounts on the iPad Air in the recent past, but not quite as steep as this.
Furthermore, the iPad mini with Retina display is priced at $399 for the 16GB WiFi-only version, which also comes with a free $50 Target gift card, essentially dropping the price to a much more reasonable $349 for the 7.9-inch slate. The gift card deal is also good for WiFi + Cellular iPad Air and iPad mini with Retina display models.
T-Mobile is also still having its iPad LTE sale, where you can get a new iPad Air with LTE for WiFi-only prices. This means that the entry-level model alone is $130 off, since you'll only have to pay $499 for it instead of the regular $629 price tag for the LTE version.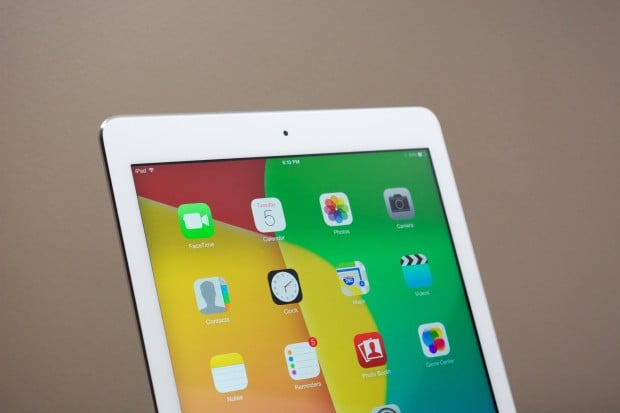 If that's still not good enough to win your heart, T-Mobile is also throwing more free data into the mix. T-Mobile will offer customers 1GB of data per month for free for the rest of 2014. This is in addition to the 200MB per month that customers can already get for free. After the year is up, that 1GB allotment can still be yours, but you'll have to begin paying for it, while the 200MB will remain free as always. Of course, in order to get the free data, you must already have a voice plan with T-Mobile, and the iPad must be added to that voice plan in order to take advantage of the free data, as well as the discounted LTE price.
On top of that new iPad you just bought, you obviously need some apps to go with it. You can get a lot of apps in the iTunes App Store for free, but the really good apps will cost you money. However, Target has iTunes gift cards for 10% off. You can choose from a $15, $25, $50 or $100 iTunes gift card and receive 10% off that price at checkout. Of course, the bigger gift card you buy, the bigger the discount is.
The discount means you can get $1.50 off the $15 gift card, $2.50 off the $25 gift card, $5 off the $50 gift card and a cool $10 off the $100 gift card, priced at $13.50, $22.50, $45 and $90, respectively.
Gaming & Galaxy Note 3 Deals
If it's portable Nintendo gaming that you're after, Target also has the Nintendo 3DS XL on sale for $199 and including a $40 Target gift card, meaning that you can essentially get one of these for just $159.
Nintendo's portable gaming systems haven't been quite as popular as smartphones themselves for mobile gaming, but diehard Nintendo loyalists find the 3DS XL to be a great portable gaming system with the best of both worlds: physical buttons and touch screen capabilities.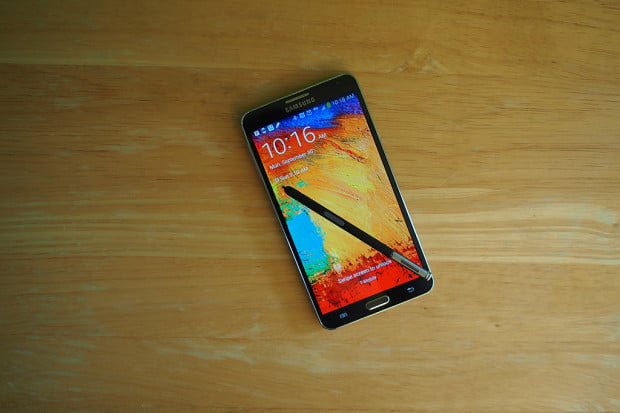 However, if you're still wanting a smartphone for mobile gaming and want a big screen to go with it, you can grab the Samsung Galaxy Note 3 on Amazon for $574. The next best price we've seen is $649 on Newegg, so this is $75 off the next best price. Of course, buying smartphones off-contract isn't a popular thing to do, but it can ultimately save you money over the long run, since you won't have any annoying contracts to deal with from carriers; pre-paid plans are usually cheaper for the most part.
Kindle Fire Deals
Once again, Amazon has discounted its Kindle Fire tablet lineup. The Kindle Fire HD is on sale for as low as $129, while the newer Kindle Fire HDX 7″ starts at $199, with the Kindle Fire HDX 8.9″ priced at $339 for a limited time.
This is $40, $30 and $40 off, respectively with these three tablets. Furthermore, Amazon Prime members can get 10% off any Kindle Fire tablet, which means that you can get the Kindle Fire HD for as low as $116, which is crazy cheap for such a popular tablet.
The Kindle Fire HD and HDX have been discounted several times this year, and Amazon has never been shy about chopping the price on its own hardware. You can usually take advantage of Kindle hardware sales throughout the year, so there's almost no reason not to wait for a good deal on a Kindle ereader or Kindle Fire tablet.

This article may contain affiliate links. Click here for more details.