A question that everyone seems to have about every Apple product is whether or not they should buy it now, or wait until there's a new version that comes out. It's a very common question, but one that definitely deserves an answer, especially since Apple is notorious for updating its product line every single year (or a couple times a year in some cases — we're looking at you MacBooks).
This question gets even more important when you're pondering a big purchase, like a new iPad. Apple has usually been refreshing the iPad every year, with the release of the fourth-generation iPad being the only odd-man-out, since it was released during the spring time. However, as we look into the second half of 2014, does it makes sense to buy an iPad Air now, or wait until a better one comes out later in the fall?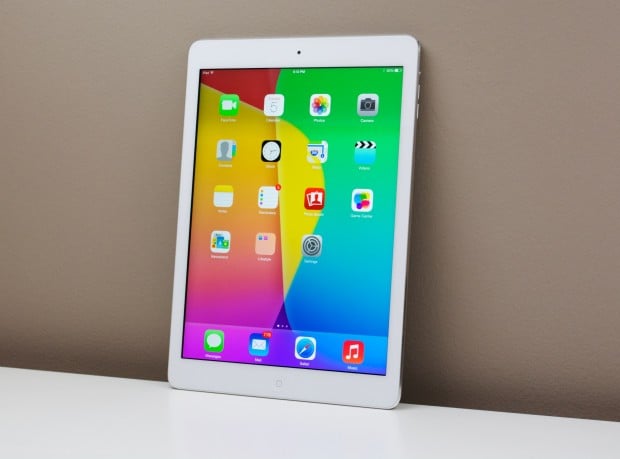 We thought today would be a good time to answer this question since we're roughly around the halfway point of the iPad's yearly update, and we're also approaching Apple's WWDC conference that will take place next week, where it's expected that the Cupertino-based company will roll out some new products — most notably iOS 8.
The iPad Air Is Still a Great Tablet…
Let me just say this: If you buy an iPad Air right now, you won't be disappointed. It's one of the best tablets on the market currently, and even once the iPad Air 2 comes out, you'll still be happy with the iPad Air.
It's a big upgrade from the fourth-generation iPad thanks to the all-new design and the 64-bit Apple A7 processor that makes it really fast. It's also a lot lighter than any previous full-size iPad, so it's even better for portability, even though the iPad mini is the ultimate portable tablet.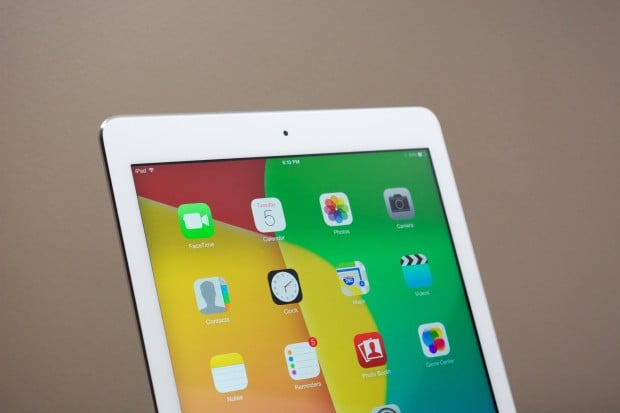 …but the iPad Air 2 Will Be Better
While all of these features on the iPad Air are great and all, the iPad Air 2 will obviously be better in most cases. While the device is nowhere near being official yet, it's very safe to say that the next-generation iPad will be faster, as this has always been a key focus for Apple whenever it refreshes its products.
Read: iPad Air Review
You can certainly bet on a faster processor in the iPad Air 2, possibly the Apple A8 chip, but performance is something that's still up in the air as far rumors go.
One thing that you can probably except with the iPad Air 2 is the inclusion of Apple's Touch ID fingerprint sensor. According to KGI Securities analyst Ming-Chi Kuo (who has been reliable in the past), every new iOS device released this year will come equipped with Apple's Touch ID fingerprint sensor. This includes the obvious iPhone 6, the iPad Air 2, and the iPad mini 3.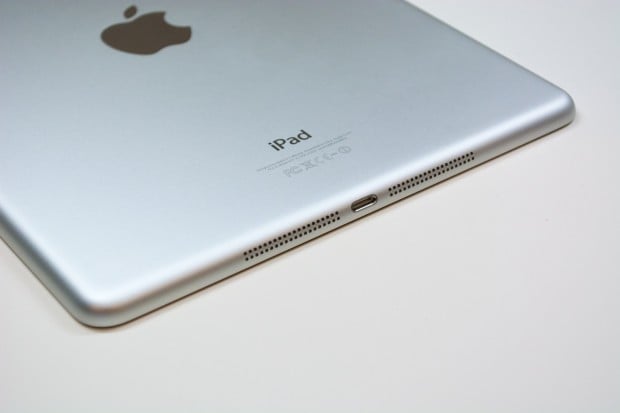 It's already been rumored a couple times this year that the iPad would get Touch ID fingerprint sensor capabilities, and this is the second time that Kuo is counting on it. We even saw hints of Touch ID capabilities in the code of iOS 7.1 back in April, and a few days later we heard that one of Apple's part suppliers were cranking out Touch ID fingerprint sensors in large quantities.
In a few lines of code in iOS 7.1, it's been discovered that Touch ID just might be headed to iPad sooner or later. Several of the lines of code that serve as the framework for Touch ID are being listed as compatible with both the iPhone and the iPad, which can only mean that Apple is at least testing out Touch ID functionality on the iPad.
Read: iPad Air & iPad Mini Retina 2014 Updates: 5 Possible Features
Then again, code or no code, it seems likely that Apple will introduce Touch ID to the iPad lineup at some point, especially after how big of a feature it became with the iPhone 5s; it's certainly one of the best hardware features we've seen on an iOS product to date, and Apple will likely capitalize on that fact.
Can You Wait It Out?
The question that everyone has been asking: Can I wait it out until the iPad Air 2 comes out? Well, it's ultimately up to you, obviously, but I can at least offer some advice if you're making a decision.
If you've never owned an iPad before, getting an iPad Air now wouldn't be a bad idea, especially if you can get a good deal on one. You'll enjoy it for several years until you'll want to upgrade again.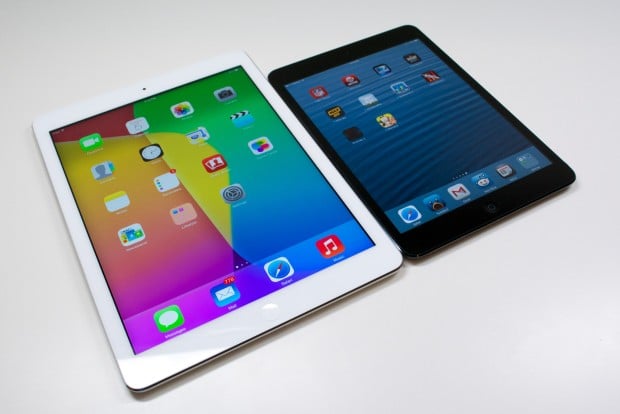 If you already own an iPad — say an iPad 3 or fourth-generation iPad — we'd recommend holding off until the fall when the iPad Air 2 will most likely arrive. The iPad you have will still work well for the next few months, and by that point, the iPad Air 2 will be right around the corner.
Then again, if you have an older iPad, like the iPad 2, we wouldn't blame you for upgrade to the iPad Air right now, as it will be a huge upgrade for you, and you'll benefit from it right away. However, if you've had an older iPad for a couple of years, we don't see the harm in waiting just a few more months in order to get the iPad Air 2, so consider that if you're thinking about upgrading from an older model.

This article may contain affiliate links. Click here for more details.