iPad Air iOS 8.1.3 Review
Last week, Apple debuted its brand new iOS 8.1.3 update for iPhone, iPad and iPod touch. The company's new iOS 8 update is a bug fix update that tackles lingering iOS 8 problems. Over the past five days, we've spent some quality time with Apple's new software and today we want to share our full first-generation iPad Air iOS 8.1.3 review.
In September, Apple finally rolled out the iOS 8 operating system it first announced at WWDC 2014 in San Francisco. The update delivered tons of changes including new features, enhancements and fixes. The update also delivered a series of iOS 8 problems for iPhone, iPad and iPod touch, problems that Apple's been trying to fix since the update's arrival.
Since that day in September, Apple's released six iOS 8 bug fix updates aimed at squashing iOS 8 problems. On Tuesday last week, Apple rolled out the iOS 8.1.3 update, its sixth bug fixer and an update that offers a number of solutions for iPhone and iPad users struggling on older versions of the company's mobile OS.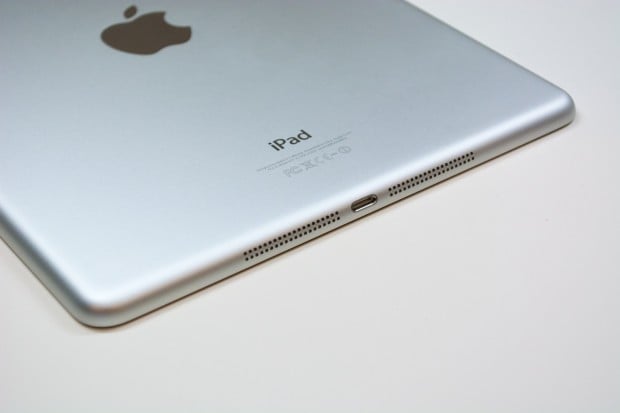 iOS 8.1.3 is an incremental update though, as many iPhone and iPad users know, even the smallest iOS updates can have a huge impact on the performance of a device. Often, that impact is positive. Other times it's negative. iOS 8.1.3 appears to offer a bit of both to iPhone and iPad users. We've gotten a ton of positive feedback but we've also heard about iOS 8.1.3 problems as well.
With those in mind, I've been taking a look at Apple's iOS 8.1.3 update on a number of devices including the first-gen iPad Air. Today, I want to offer some feedback to those that might be leery of the update and to those that are already on iOS 8.1.3. This is my full iOS 8.1.3 on iPad Air review and it will attempt to answer the question that we've received many times over in the past week: Is iOS 8.1.3 worth installing on the iPad Air? Let's find out.
iPad Air iOS 8.1.3 Review
From Tuesday up until today, I've spent a ton of time with iOS 8.1.3 on iPad Air. I've owned the iPad Air since it debuted in the fall of 2013 and it serves as my daily driver. Before getting into this detailed review and my impressions, I should note that mileage is going to vary from device to device, person to person.
That is to say, I probably don't have the same apps installed and there's a chance that I use Google Chrome, play more games, and use my home screen more than you do. So, consider this a general guide as you try to decide whether iOS 8.1.3 is worth installing on your iPad Air.
Apps
Right now, I have about 70 or so applications installed on my iPad Air first-generation. In the past week, I've been using all of them as much as humanly possible in an effort to track down major compatibility issues with iOS 8.1.3. Thus far, I haven't found much.
My app experience on iOS 8.1.3 is exactly like it was on iOS 8.1.2. It's stable and other than a few Google Chrome crashes (these are regular across all of my devices), I haven't noticed anything significant.
Asana, Slack, Dark Sky, Google Hangouts, Instagram, Google Maps, even Netflix are all performing well after the move to iOS 8.1.3. Again, this doesn't come as much of a surprise given that all of these applications ran extremely well on Apple's previous versions of iOS 8. The issues that have seen are sporadic and random and isolated to Google Chrome.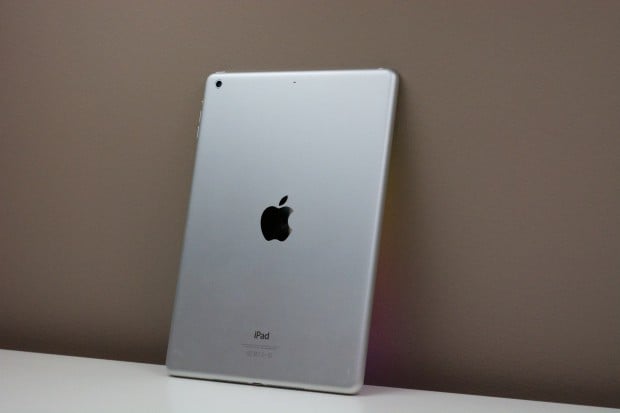 I don't have the same exact iPad Air applications that you do (that would be very strange if I did) and it would be next to impossible for me to test and report back on every single application on the App Store. What I can tell you is that I haven't run into any major problems with any of the apps on board my first-gen iPad Air. So if you're worried about app issues, calm down.
If you've already moved to iOS 8.1.3 and you are experiencing problems with an application, try updating it with the latest bug fixes. I keep my apps up to date and I have automatic updates on so I don't even have to think about updating.
If that doesn't work, try reinstalling the problem application. This has worked for me in the past and it's definitely something worth trying if one or more of your apps don't agree with iOS 8.1.3. If that doesn't work, contact the developer.
iOS 8.1.3 Battery Life
Thus far, battery life remains stable on the iPad Air. I haven't seen any significant problems with any iOS 8 update and iOS 8.1.3 keeps that trend going. After a week with iOS 8.1.3 on board, I haven't stumbled into any abnormal battery drain or any issues with the device holding a charge. I can't say that I've seen any improvements but that's not a big deal. The iPad Air has always been able to hold down a fantastic charge.
As I've pointed out many times, there are a lot of factors that play into iPad battery life. Habits, apps, settings. If you're experiencing battery troubles on iOS 8.1.3 or below, my guess is that one of those things is responsible for the drain, not the iOS update itself. My advice is to take a look at our iOS 8.1.3 battery life tips and to really start monitoring your usage.
Wi-Fi & Bluetooth
I don't own the LTE version of the iPad Air so I can't speak to how cellular data is performing. What I can tell you is that both Wi-Fi and Bluetooth, two of the most problematic features on the iPhone and iPad, are performing wonderfully after making the move to iOS 8.1.3. I haven't encountered any problems with either of them.
I've tested the iPad Air on a number of Wi-Fi connections including routers from NetGear and Belkin and the device has been able to pull down solid speeds. The iPad Air has also been able to maintain a connection which is obviously critical given that I don't have any access to LTE.
As for Bluetooth, I've been able to pair the device with several different Bluetooth speakers without any issues. I've also been able to hook up it, successfully, with Bluetooth in a Toyota Prius. No problems with Bluetooth at all.
If you're having problems with any of these, consult our list of fixes for iOS 8.1.3 problems. They could help you alleviate any problems you're just now noticing on the iPad.
Bugs & Issues
I've been seeing complaints about iOS 8.1.3 bugs. Some are supposedly new while others are lingering iOS 8 issues that Apple apparently failed to fix with its newest update. So far, I haven't run into any of those problems.
After spending an obscene amount of time with the update over the past week, I've yet to encounter any major iOS 8.1.3 problems. I also haven't stumbled upon any smaller iOS 8.1.3 issues though the small bugs have a habit of staying in the shadows. I've checked every nook and cranny that I can think of and thus far, the software has proven to be stable. That doesn't mean that I won't see something emerge in the days ahead but it's a good sign that nothing major will pop up.
If you're already on iOS 8.1.3 and you're dealing with problems, take a look at our list of fixes. They will probably help. If you're still not on iOS 8.1.3 and you're thinking about making the move, commit those fixes to memory just in case something does go wrong. And there's always a chance that it will.
Speed
I've never had any problems with speed on the iPad Air and nothing's changed now that iOS 8.1.3 is on board. The software is still very fast and fluid and I haven't noticed any abnormal slow down or sluggishness when maneuvering throughout the OS. Apps and folders still open quickly and transitions and animations still don't pose any threats.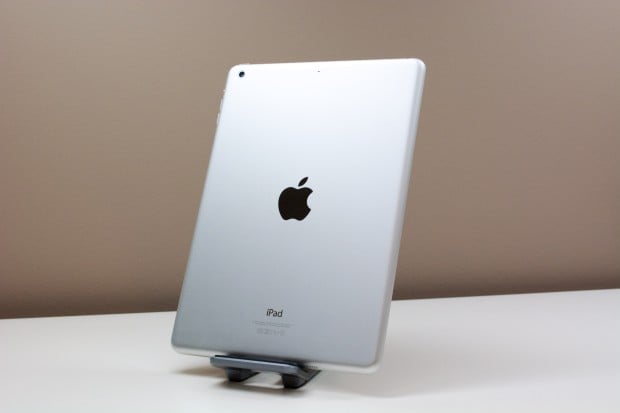 I expect the iPad Air to maintain this kind of performance. The device has performed at a high level in the months after iOS 8's arrival and iOS 8.1.3 is a bug fix update aimed at maintaining that stability.
Is iOS 8.1.3 for iPad Air Worth Installing?
After spending a week with Apple's new iOS 8.1.3 software on the iPad Air, the software remains very stable. It also offers impressive performance on the first-gen slate. While I don't recommend rushing into anything, I'll say this.
If you're dealing with iOS 8 problems and you can't find a solution, installing iOS 8.1.3 is probably worth the risk. It comes with bug fixes and it doesn't appear to bring any major issues to the iPad.
If you're not dealing with problems, there's no reason to rush into this update. Do your homework and gather as much feedback as possible before installing the new software. You'll also want to remember that Apple's got an iOS 8.2 update in the works and it should be rolling out in just a few short weeks. There's no pressure to install this iOS 8.1.3 update.

This article may contain affiliate links. Click here for more details.