iPad Air Release Date: What Not to Expect
Just a few short days ago, Apple finally hatched its plans for the rest of 2013, unveiling an assortment of products ahead of the holiday shopping season. One of those products is the new iPad fifth-generation, an iPad 5, that is going to be arriving as the new iPad Air. At the event, Apple confirmed the iPad Air release date for November 1st and here, we take a look at some expectations for that date.
Throughout 2013, consumers were inundated with rumors that suggested that Apple had two big time iPads up its sleeve. The first, an iPad mini 2 with a Retina Display, a huge improvement over the display found on last year's model. The other, a redesigned iPad 5 that focused not only on hardware upgrades but on a full redesign aimed at making the device compact.
Earlier this month, Apple announced that it would be hosting an event on October 22nd, a sign that the company was finally prepared to bring rumors into reality. And sure enough, it did just that. A few days ago, Apple CEO Tim Cook and company took the stage in San Francisco and revealed a number of brand new products including OS X Mavericks and the Mac Pro, a new MacBook Pro, and two brand new iPads dubbed iPad mini with Retina Display and the iPad Air.

The iPad Air represents Apple's fifth full-sized iPad and it's the first to offer the brand new design that Apple has been cooking up in its labs. The device is coming with an iPad mini-like form factor with thinner bezels in the front and a new smooth anodized aluminum shell in the back. The design is more compact than the iPad 4 and iPad 2 and much thinner, checking in at a mere 7.5mm thin.
It also boasts a brand new iSight camera and an A7 processor that will boost performance thanks to its 64-bit support. With the redesign and new hardware, consumers likely have their eye on the new iPad Air. So here, ahead of its November 1st release, we take a look at what we don't expect from the device's upcoming release.
Major Website Issues
In the past, we've seen Apple's website and the websites of its carrier partners crumble under the load of those trying to order the second a device goes on sale. For those that can't recall, the iPad 3 pre-order process was a disaster as Apple's website simply buckled once the device went on sale. The iPhone 5 launch also caused sites to go haywire with issues.
We don't expect those issues to happen with the iPad Air release on November 1st. For one, we saw the iPhone 5s and iPhone 5c ordering process go pretty smooth. On iPhone 5s release day, we saw T-Mobile's website experience some issues and we noticed a couple of hiccups over at AT&T, but for the most part, things went pretty well.
That leads us to believe that Apple, and its cohorts, were prepared for the launch this time around. iPad demand is usually much lower than demand for iPhone. With that in mind, it's hard to think that demand and demand for the iPad Air alone is going to give these sites problems if the iPhone 5s didn't. If the iPad mini with Retina Display been given a November 1st release without a pre-order, we would expect major issues. Because it's arriving alone, we don't expect anything other than a smooth buying process.
Lines Everywhere
In our initial expectations, we suggested that there could be some lines for the iPad Air, though not as big as they would have been had the iPad mini 2 launched on the same day. Apple Stores will open up early on November 1st and while we expect there to be people waiting outside, we don't expect there to be lines across retailers.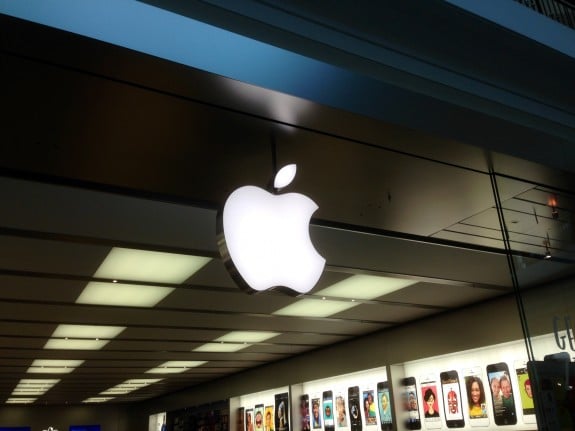 Apple Stores typically get the most foot traffic so there should be some people waiting out in the cold for their chance to pick up the iPad Air on the first day of availability. However, while we do expect there to be some people outside of flagship Apple Stores, we don't expect lines outside of every store selling it. While we saw some crazy lines for the iPhone 5s outside both Apple Stores and carrier locations, we expect stores outside of Apple Store locations to be relatively quiet.
It looks like Apple should have plenty of iPad Air supply and given that it's launching alone on November 1st, we expect most of the traffic to be concentrated at Apple Stores rather than across retail locations. Those looking to avoid lines would be wise to consider a carrier store or a retailer like Best Buy on iPad Air release day.
Uneven Stock
We don't expect there to be a widespread sell out of the iPad Air. That said, we also don't expect Apple Stores and its partners to have ample stock of every single iPad Air variant. Typically, we see the most popular variants of a device sell out first, leaving those who come later with the scraps. There is no gold iPad Air but that doesn't mean that some options will see their stock depleted on day one.
Stores often receive uneven stock and so we could see some stores have a ton of one variant and low stock of another. This could translate into some temporary sell outs on day one. We highly recommend calling ahead on the day before or even going into stores on Halloween to ask about the stock that the store has received.
Tons of Accessories
While we do expect Apple to have good amount of iPad Air accessories for sale on day one, we don't expect an absolute ton available. Official Apple accessories should be on shelves on November 1st, accessories like the iPad Air Smart Case that is on Apple's website. However, cases and accessories from manufacturers outside of Apple will likely need some time to get their products out to market.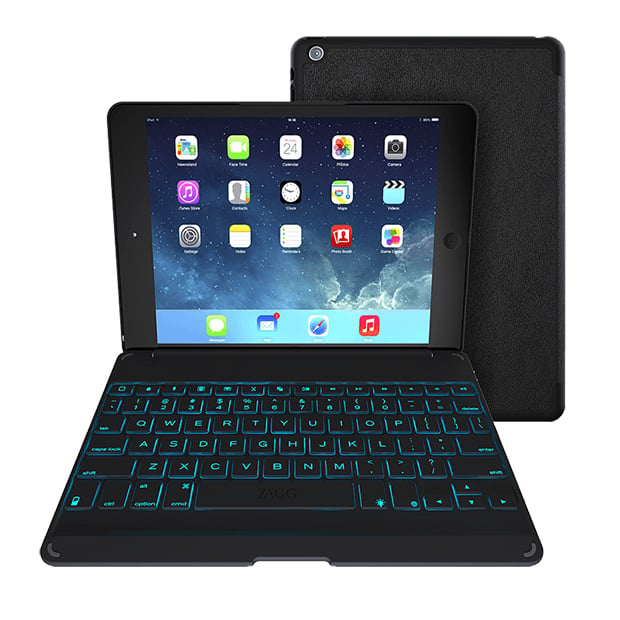 Accessory makers do get the dimensions of Apple products ahead of time but that doesn't mean that they are always able to get their products out in time for release day. They will likely spend the next few days, or even weeks, preparing their full accessory lines for arrival, something that comes at the expense of a widespread selection on launch day.
Those looking for a ton of options will likely have to wait a few weeks for the market to explode with choice.
No iPad Air Deals
The iPad Air isn't an Android tablet, it's unlikely to see any major deals emerge on release day. Android tablets and smartphones often see price cuts on the day of their release with places like Amazon undercutting pricing by $20 or more. In the case of Apple products, we rarely see this type of discount, something that forces buyers to pay full price.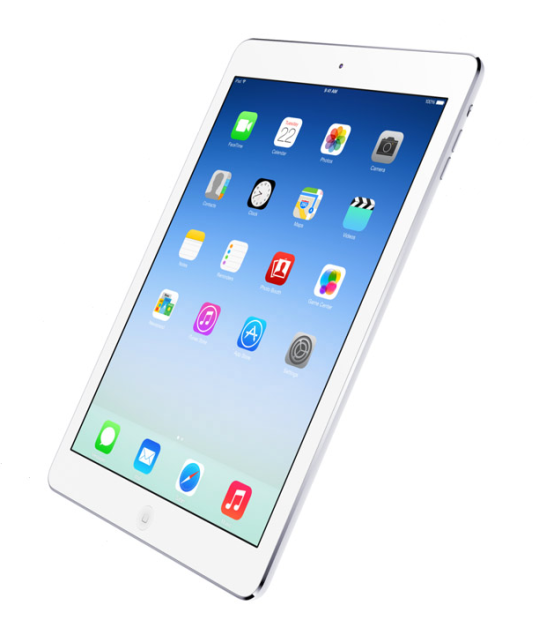 With Black Friday coming up, it's possible that we could see some major deals emerge for the iPad Air but we wouldn't count on it at this point. Last year's deals were aimed at the company's older tablets including the iPad 2. This year, we should see some discounts on the iPad 2 and quite possibly, the original iPad mini as well.
Instead, the only deal that buyers will likely find is the one at Walmart where the company is selling the device for $479 on day one.

This article may contain affiliate links. Click here for more details.