iPad Air Release Date Coming with Surprise Deal
Apple products typically don't see price drops until late in their life. However, it looks like the iPad Air release date will be coming with a surprise deal as Walmart has announced that it will be stocking the device on its November 1st release date and that it will be charging customers $479 for the 16GB iPad Air, a $20 discount off its regular price.
Earlier this week, Apple took the curtain down from around its brand new iPads, the iPad Air and the iPad mini 2, tablets that will be coming in just a few days to replace the iPad 4 and the iPad mini as Apple's flagship slates. The company has tagged the iPad Air with a November 1st release date and the iPad mini 2 with a later in November release date, no specific date known as of yet.

The iPad mini 2 will command a $399 starting price tag when it arrives in late November. The iPad Air will check in with a familiar $499 price point, taking the place of the iPad 4, and joining the $399 iPad 2 on shelves. And while we typically don't see day one deals for Apple's products, there is a surprise iPad Air deal that is set to take place once November 1st rolls around.
The new #iPadAir will be available at #Walmart for $479 on Friday, Nov. 1. Details: https://t.co/Ueu8HldI2y

— Walmart Newsroom (@WalmartNewsroom) October 23, 2013
Walmart announced this week that it will be offering the iPad Air 16GB Wi-Fi only model for $479, a $20 discount off the price tag found at Apple Stores and through carriers. While it's not a huge discount, any discount on an Apple product on day one should be welcomed as they are an extremely rare sight. It's not clear if the deal will extend to the other models that Walmart will be carrying but we expect to find that out soon.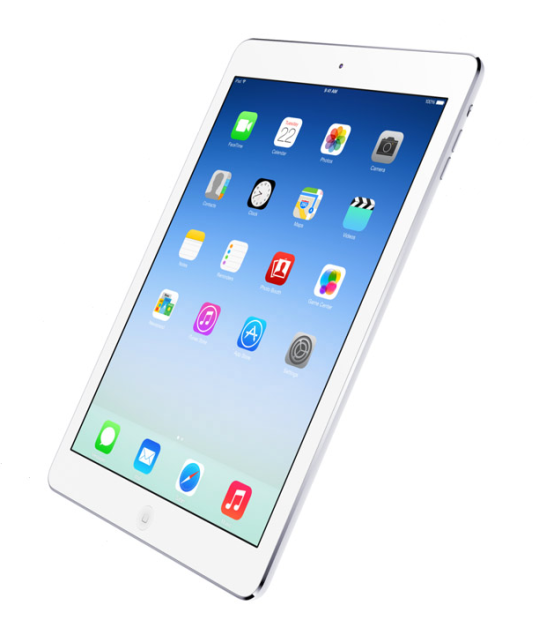 The retailer also offered discounts on the iPhone 5s and iPhone 5c, dropping the price below Apple's starting price tag on day one. Other retailers have since followed suit. It's unclear if Walmart will offer a deal on the upcoming iPad mini 2 though given its history, it's looking like that is a distinct possibility.
The iPad Air will be coming with a brand new redesign that offers buyers a more compact design that is both slimmer and more lightweight than the iPad 4. It will also come with the same 9.7-inch Retina Display, A7 processor and a new camera for those that still take photos with their tablet. The iPad Air will come to AT&T, Sprint, T-Mobile and Verizon and should be available through their retail stores on November 1st as well.

This article may contain affiliate links. Click here for more details.