iPad Air Sale Knocks $100 Off at Staples
The WiFi-only version of the iPad Air can be had for 25% off right now at Staples, selling for just $399 when you use a coupon code for a limited time.
Buyers can get either the silver or space gray iPad Air for a whopping $100 off, but the deal only applies to the WiFi-only models, unfortunately.
Still, that's one heck of a deal, and it matches the best price that we've seen all year for the iPad Air. Simply just enter coupon code 79449 at checkout to take advantage of the discount.
There have been other deals in the recent past where buyers could get a $100 store gift card if they purchase an iPad Air at full price, but it's not often when you see a direct cash discount like this one.
Earlier last month, Target gave customers a $100 store gift card if they purchased an iPad Air or iPad mini with Retina display at full price, effectively lowering the cost of the two tablets to $399 and $299, respectively. Plus, it was nice that the deal applied to any model in the lineup, including WiFi + cellular versions.
In any case, it's been a while since we've seen iPad deals this good. Usually we see retailers discount Apple's flagship tablets by only $50 or so, but retailers seems to be taking it to a new level and giving customers a nice $100 discount on a new iPad Air, which is probably better than any Black Friday deal you'll ever come across for a flagship tablet. However, since the deals are taking off right now, this year's Black Friday could be a doozy.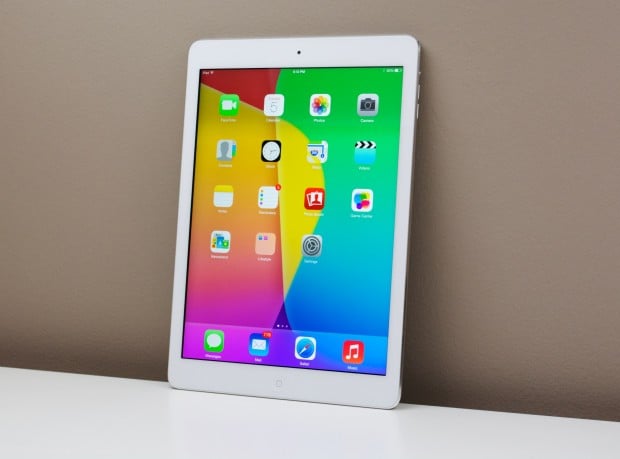 We've already seen plenty of iPad sales this year from a plethora of retail stores, including Walmart, Best Buy and Target, where you can usually find an iPad for around $50 off the normal retail price. The number of deals that we've seen has drifted off slightly since the beginning of the year, though, but they've still been rolling in steadily over the last few weeks.
2014 has certainly been the year of iPad sales so far, with deals coming from every which direction from practically every big franchise store. Walmart had a big sale on the iPad 2 at $299 awhile back, and Staples even took $30 off on every iPad model. Best Buy also knocked $50 off the price of the iPad Air back in January, allowing consumers to pick one up for as little as $450.
All of these deals came at off-peak shopping times (save for Valentine's Day, we suppose), so we can't imagine what future sales will be like throughout the year and even leading up to Apple's annual fall event where the company usually announces a new iPad model. This time around, the iPad Air 2 is expected to make an appearance, as well as an updated iPad mini Retina model, although rumors about that have been fairly quiet except for the expected Touch ID integration.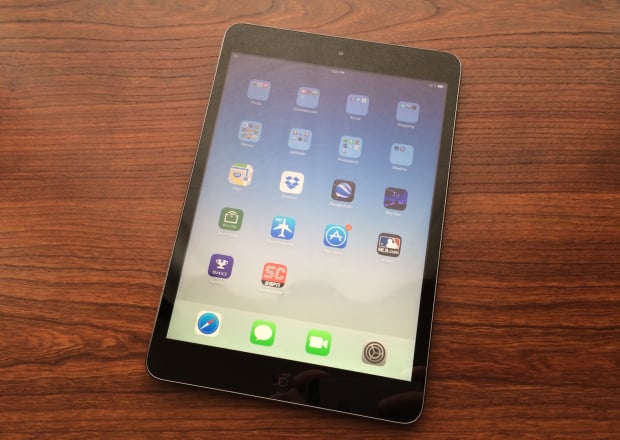 The iPad Air 2 and the new iPad mini with Retina display are expected to come equipped with a slightly new look and the inclusion of Apple's Touch ID fingerprint sensor.
Touch ID was definitely one of the features that users were looking forward to the most ahead of the iPad Air event back in October last year, especially after it was introduced on the new iPhone 5s just a month earlier, but Apple sadly did not deliver such a feature that time around, which we weren't too surprised about. It's possible that Apple wanted the Touch ID technology to be around for a year or so and see how it did before expanding the feature to other iOS devices.
One of the biggest reasons that the Touch ID fingerprint sensor is so popular on the iPhone 5s is because of the convenience it offers when unlocking your device and purchasing apps in the iTunes App Store. It's a lot quicker and easier than entering in your passcode every time, as well as typing in your confusing Apple ID password whenever you want to buy an app.
That same convenience could easily be used on the iPad as well. Plus, iOS 8 introduces third-party support for Touch ID, so we should be seeing a lot more capabilities with the fingerprint sensor come this fall.

As an Amazon Associate I earn from qualifying purchases.