iPad Air vs iPad Mini: Which One Should You Buy?
Choosing the right size laptop, the right size smartphone, and even the right size tablet can turn into quite the ordeal. It's important to wisely choose the best product for you, especially when you'll be spending at least a few hundred dollars on the purchase. If you're in the market for an iPad, that's great and all, but which one are you going to buy?
In one corner, we have the 9.7-inch iPad Air ringing in at a starting price of $499, and in the other corner we have the smaller 7.9-inch iPad mini with Retina display priced at $399. Both tablets can kick some serious rear end, but which one is the right tablet for you?
Both the iPad Air and the iPad mini with Retina display are Apple's flagship tablets. They both have similar internals and performance specs, and they both rock an awesome Retina display with 2048×1536 resolutions. They're fairly similar in these respects, but knock down the screen size a bit and tear off $100 from the price and suddenly you have two completely different tablets; the choice has never been tougher.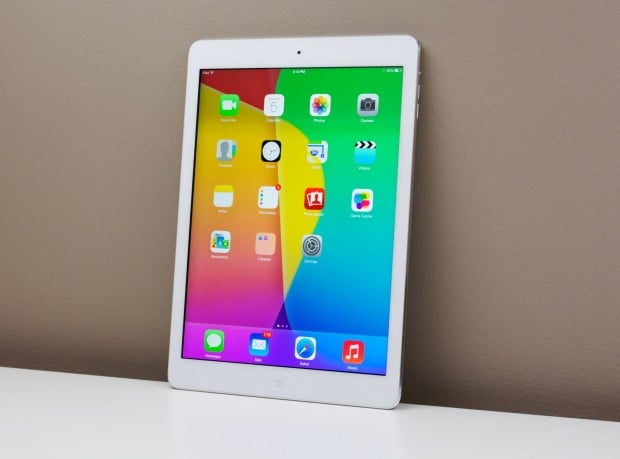 Determine Your Budget
The first thing you should do before you buy anything is to determine how much you're willing to spend. Give yourself a budget to work with when buying your iPad and know what the maximum amount of money you're willing to shell out for one.
If you're willing to only spend $500 at the most for an iPad, then your options are a bit limited, but if you got a recent bonus at work and can spend $700 on an iPad, your options are much more abundant, especially with the iPad mini, where you'll have a few storage sizes to choose from, which brings us to the next piece of criteria.
Pick a Storage Size
How much storage do want? Both the iPad Air and the iPad mini with Retina display come in 16GB, 32GB, 64GB and 128GB sizes, and each goes up by $100 in price for every storage tier increment. This is probably the most important part when deciding on how much money to spend, and it's why you made yourself a budget to stick to in the earlier step.
The 16GB iPad Air costs $499, while the 16GB iPad mini with Retina display is priced at $399. If your budget is only $500, you'll have to stick with the 16GB if you want the iPad Air, while you have a bit of breathing room if you choose the iPad mini with Retina display, since you can choose the 16GB model or the 32GB model, which is priced at $499.
The thing to take away here is that if storage size is the most important iPad feature to you, the iPad mini will get you the best bang for you buck, as the per-GB cost is much lower with the smaller tablet.
Which Screen Size?
Storage size is an important factor, but perhaps even more important than that is the screen size. The iPad Air comes with a 9.7-inch display, while the iPad mini with Retina display comes with a smaller 7.9-inch screen.
Knowing which screen size will fit your needs is difficult, so we'd recommend going to an Apple Store to try out both models and see how well they fit in your hand. Which one is easier to hold for you? The iPad mini is smaller, but can you still read text just fine? Do you think the iPad Air is too big for you?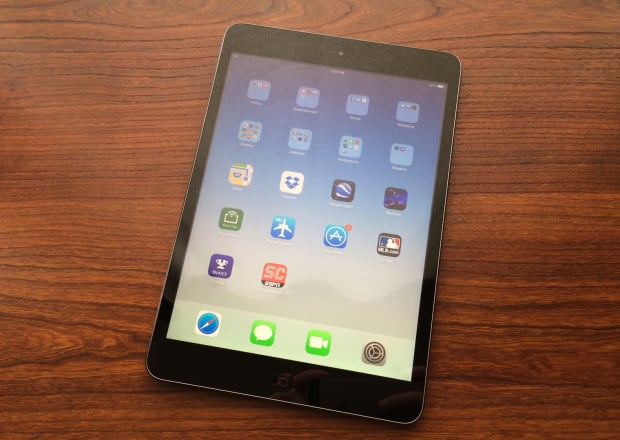 Trying out both devices before you buy can answer many of these questions, but for the most, users have praised the iPad Air for its larger screen and lightweight body, and it's the perfect device for lying in bed or hanging out on the couch.
On the other hand, the iPad mini with Retina display is much better for portability, so if you travel a lot or like to take it with you during your commutes, the smaller tablet might be your best bet. And despite the iPad Air's significant weight reduction, the iPad mini is still lighter than the iPad Air, making it easier to hold.
Read: iPad Mini Retina Review: 6 Months In
It's important to at least note that the iPad Air's screen is slightly better than the iPad mini's display when it comes to quality, but we've found that most casual users won't even be able to tell the difference.
Wrap-Up
Whichever iPad you decide to get, you won't be disappointed by either. Both slates are super quick and can play games like no one's business. Plus, the Retina display on both tablets will deliver an extraordinary viewing experience, especially when viewing high-resolution photos and reading text.
Personally, I prefer the iPad mini with Retina display because of its portability, but also because the 7.9-inch screen is perfect for most tasks, while the 9.7-inch iPad Air feels like overkill at times. Even The Wirecutter agrees that the iPad mini with Retina display is the best tablet period, saying that "it has an updated, sharper screen and hardware that makes it virtually as fast as the iPad Air — yet it's light enough to hold one-handed as one would a paperback."

This article may contain affiliate links. Click here for more details.