iPad Apps Go Live in App Store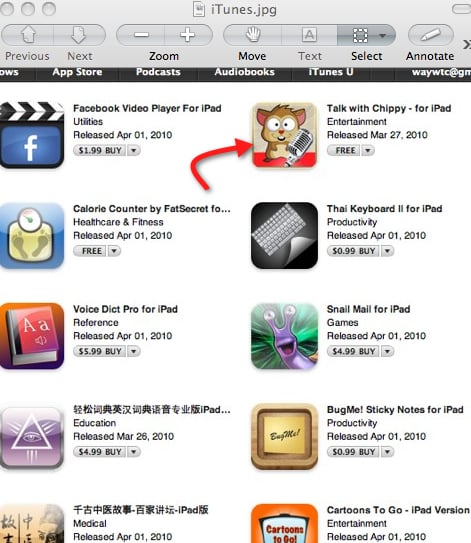 Only a handful of reviewers have their hands on iPads, but Apple apparently has flipped the switch on the App Store for iPad apps, making them available for purchase. (the link takes you to iTunes.) Yes, prices are indeed higher, although you'll see a few free apps and a few for $.99.
I notice that Steve "Chippy" Paine has his own app, called Talk With Chippy.
Or maybe not.
UPDATE: According to TechCrunch, if you have apps for the iPhone/iPod Touch that will be considered Universal (meaning they are bundled with both iPhone/iPod Touch and iPad editions), they will start auto-updating as well.
Of course you still need one of the devices that the Easter Bunny hates to run them on.

As an Amazon Associate I earn from qualifying purchases.