iPad Deal Offers Amazing Discount on 128GB iPad Air
If you're in the market for a new iPad, you might be interested to know that B&H Photo is discounting the 128GB iPad Air down to just $529.
This model comes with LTE capabilities as well, so a markdown to $529 is quite good, considering that its current MSRP is $829, which is $300 off. It's certainly the lowest price we've seen for a tablet like this.
iPad deals have been rather bleak lately, which isn't too surprising since we're not near any kind of shopping holiday, so this deal from B&H certainly puts the spark back in. A deal from late January discounted the iPad Air 2 by over $100, which was a nice sale.
Of course, these aren't the best deal that we've seen for the iPad Air and iPad Air 2, but it's very close. Last year for Black Friday, Target gave iPad Air 2 buyers a free $140 gift card with the purchase of the new tablet at full price, essentially knocking the cost down to as low as $360 for Apple's latest slate.
Best Buy also discounted the iPad Air 2 on Black Friday, knocking $100 off the price, allowing buyers to purchase the tablet for as low as $399.
Perhaps the best deal that we saw on Black Friday was a $100 discount on the iPad Air, knocking the price down to just $299. Both Target and Walmart offered the discount on the iPad Air.
However, today's deal might seem tempting for some users, but for many, 128GB of storage is just way too much than what most users would need. We've discussed in the past that getting the 128GB iPad model isn't the best option for many users, simply because it's too much storage.
We've all been there at some point, where we go ahead and bite the bullet and buy a higher-capacity iPad with the thought that we'll probably fill it up eventually with all sorts apps, games, and other files, but come to find out that it never cracks the 50%-full mark.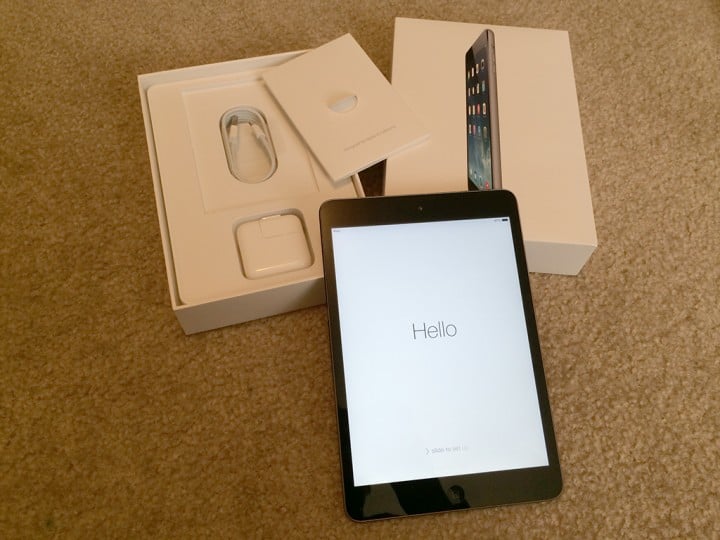 Of course, if you've had experiences in the recent past with old tablets where 64GB just wasn't enough for all of your apps, music, movies, TV shows, etc., then yes, going for a 128GB model may be a good idea, but that applies to a very low percentage of users, and most iPad users won't use that much storage.
Instead, we'd recommend getting the 32GB or 64GB iPad model for most users, which isn't on sale today, but we wouldn't be surprised to see more deals pop up over the next few weeks, especially with spring right around the corner. Many stores like to do "spring cleaning" sales to celebrate the warmer weather.
However, if you know that you're a very casual user that doesn't take advantage of a lot of apps and games, then 16GB might be enough, but if you're anything more than a casual user, the 32GB or 64GB options are really the only way to go.
Of course, if you really want to take advantage of today's deal, there's no harm in getting the 128GB iPad Air, especially if it's at a great price, and having that large cushion of free storage space could give you a lot of ease.

This article may contain affiliate links. Click here for more details.