iPad Dropped from Plane Survives thanks to G-Form Extreme Sleeve Case (Video)
If you need a case to protect your iPad under extreme circumstances, the G-Form Extreme Sleeve iPad Case might be the right choice. The iPad survived a drop from a one seater airplane at a distance of about 500 feet and lived to play another round of Angry Birds. Too bad the helmet cam they attached to the iPad didn't survive so we could see what those little Angry Birds felt like as they plummeted to earth.
In the video below you can just barely make out the tiny dot below the plane when it first is dropped. That is the iPad.
To show this was not just a lucky one-time instance, G-Form also has a video of a bowling ball being dropped three feet onto the iPad. In this video they show how they typical hard case fails in a 3-foot bowling ball drop before showing how their soft case succeeds.
G-Form explains that the case is made of PORON XRD that absorbs "consistent, repeated impact" under hard circumstances. They also make athletic gear to protect your limbs. Available in yellow and black, these cases look like they might be some of the toughest on the market. They are called water-resistant, but until they submerge the iPad in an ocean or bath tub, I'd still try to keep it dry. But drop as many bowling balls on it as you like.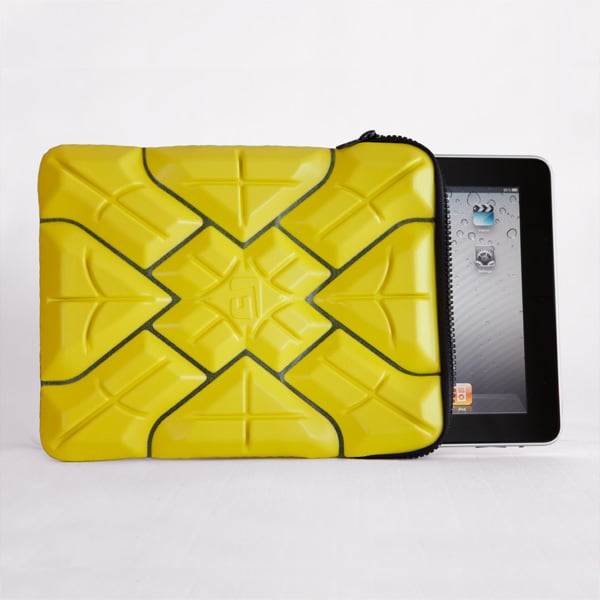 If you want one you can got to their site and order it for $59.95.

As an Amazon Associate I earn from qualifying purchases.