iPad for School: Is it Truly the Best Option?
The school year is beginning to wind down, with students graduating and moving on to bigger and better things. For some students, this means graduating high school and moving on to college in the fall. Despite the school year being almost over, it's never too late for a student to think about their first semester in college and what supplies they'll need. For most people, they'll need a laptop or an iPad.
However, is an iPad really the best tool for a college student? Apple has boasted in the past that it sells a ton of iPads to educational institutions, and many students believe that the iPad is more convenient to carry around than a laptop. While that may be true, does an iPad suit all the needs of a typical college student? Is it better than just getting a decent laptop?
As you're planning your next year in school, you may want to start thinking about whether or not an iPad is the tool for you. Sure, they can double as a fun toy to use for playing games and watching movies, but will it do everything you need it to do?
P Is for Productivity
As a college student, you'll no doubt have your fair share of written notes and a slew of 20-page papers that you'll have to write for several different classes. Because of this, you'll need a device that's built for productivity. The iPad has been looked upon as just a consumption device, but it's becoming more of a productivity device as more apps and accessories become available for the tablet.
Many students say that the iPad is perfect for jotting down notes in class, especially if you have a Bluetooth keyboard connected to it or even just a keyboard case, but when it comes to writing papers, many students still prefer the robustness of a dedicated laptop or desktop with Microsoft Word or other word processor with full capabilities.
One college student's thoughts on using an iPad for class is that "it's an invaluable tool, but it also isn't a full replacement for a computer. If it's a toss up between a laptop and an iPad, get the laptop."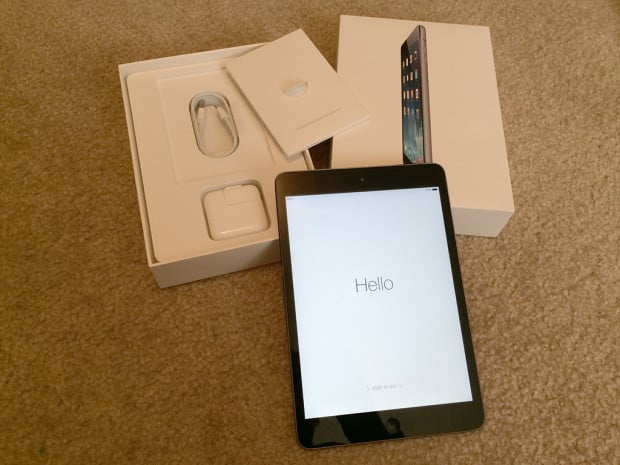 However, with the introduction of Microsoft Office for iPad, that argument may now be moot, as these new set of apps bring the full power of Microsoft Word, Excel and PowerPoint to Apple's touchscreen slate. Our own Warner Crocker, who reviewed Office for iPad says that "it's the real deal," and you can easily use it to write your term papers, since "the capability is certainly there, especially now that printing has been enabled."
Warner, who is also a theater aficionado, is even using Office for iPad to write a play and has been using Microsoft Word on his iPad to write the first draft.
The selection apps and accessories available for the iPad make it possible to be productive on tablets. Apps like Evernote, Notability, and Penultimate make it easy to take notes and draw up sketches on the iPad, and cloud storage apps like Dropbox and Google Drive make it easy to store and access notes and papers while on the go.
As for accessories, keyboard cases make it easy to type on the iPad instead of using the less-reliable on-screen keyboard, so typing longer papers are a bit more bearable on an iPad.
What Are You Studying?
Whether or not an iPad is the best tool for you also depends on what your major will be. Many business majors say that an iPad does everything they need it to do, while computer science majors claim that you need at least a decent laptop to do much of anything in class and for homework, since you'll be working with Visual Studio and other intensive pieces of software.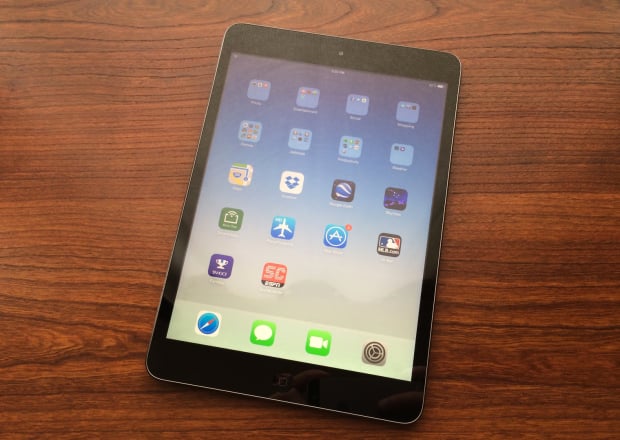 I've even come across marketing majors and students studying communication and journalism who say that an iPad is incredibly useful, especially because of how light and portable it is, but they still prefer it as a companion to a laptop rather than a main device. One student says that the iPad's portability is "great for taking it to class and leaving the laptop at home, but when you need to sit down and write a paper and research, you'll want your laptop."
In the end, it really depends what you'll do on the iPad and whether or not it can actually do it just as good or better than a laptop. Granted, a laptop might be the more powerful option overall, but the portability is where it's at for most students, who are constantly on the go. So, if portability outweighs the cons of the limitations of iPads, then we can't say that the an iPad isn't the right tool for you.

As an Amazon Associate I earn from qualifying purchases.