Will Pretty Gaming be the Killer App for Apple's iPad?
As the first iPad commercial showed us,  the device can do a lot of things. In the 30 second spot, we're shown that the iPad can be used to browse photos, watch videos, surf the web, manage calendars, write email, read eBooks and create documents. There's so much going on in the commercial that I didn't notice it lacked any video game footage until I ran across some images of what video games will look like on the iPad over at Kotaku.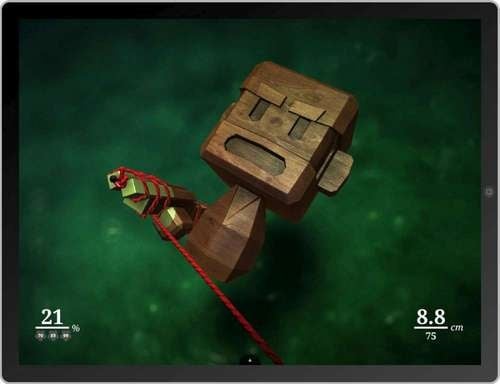 Secret Exit is passing around images that detail what its first iPad game will look like on the device. They were kind enough to provide comparison shots between what Zen Bound 2 will look like on the iPad vs. Zen Bound on the iPhone.  The difference is astounding and something I think people are going to be wowed by when they see an in-person demo.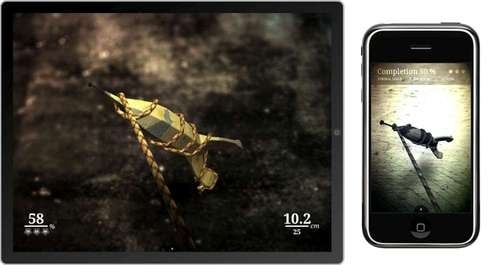 I still don't think the iPad is going to make as big a splash at the cash registers as the iPod or iPhone, but I wouldn't be surprised if a lot of iPhone gamers lust after the iPad once they see what developers have to offer in terms of graphics.
In a press release, Secret Exit wrote "The graphical fidelity on the iPad far improves on the critically acclaimed visuals of the first game – the surfaces are brimming with detail, vivid colors and subdued tones."
A lot of folks I've talked to about the iPad are on the fence about whether they'll buy one or not. Most people I talk to don't really care about it and can't see how it'll fit into their digital lives. But if a lot of games start coming out with graphics as pretty as Zen Bound 2, I expect a lot of people will buy an iPad on impulse.
Of course there are the iPad will be redundant for a lot of users, and there's no shortage of reasons NOT to buy the iPad. There isn't a whole lot that the iPad can do that a notebook/iPhone combo can't, but people rarely seem to use logic when buying games. Millions of people use their iPhones as their only gaming device and I'm sure they would enjoy prettier games on a bigger screen.
Do you think a live version of the Zen Boud 2 and similar games would get your heart racing at an Apple store to a point that you'd pull out your credit card? Or is gaming on a slate device irrelevant to you?

This article may contain affiliate links. Click here for more details.