iPad Humor: News Anchor Licks iPad on April 1st
Fox affiliate co-anchors from an unnamed station were involved in an April fools joke that involved an iPad and those silly beer apps you've likely seen advertised. We could describe it, but its more fun just watching the video.
https://www.youtube.com/watch?v=isUFXNYT80k
The reaction of the pwned co-anchor is priceless. But the thing everyone seems enamored with is the way the prankster responds when the victim asks, "Were they licking their iPhones?"
"Yeah, dude!" he responds without missing a beat.
Too bad our local news anchor people are not as fun or juvenile. And too bad you can't really smell stuff on an iPad.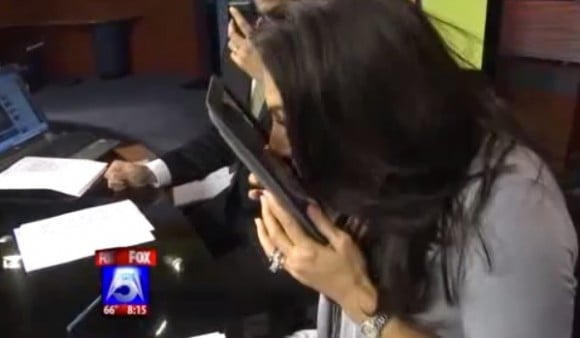 Just in case you cant play the video, the one anchor tricks his co-anchor into licking her iPad by telling her that there is a new app that emits smell and taste thanks to some new breakthrough technology. She reluctantly plays along and then laughs as she walks away vowing not to return. Pretty funny!

As an Amazon Associate I earn from qualifying purchases.