iPad iOS 8.1.2 Update: What You Need to Know
Earlier this month, Apple rolled out an iOS 8.1.2 update to its iOS 8 powered iPads including the iPad Air, iPad mini, iPad 2, and others. Today, we want to take a look at what you need to know about the iPad iOS 8.1.2 update, a small but important update that's currently available to those that own the iPad mini 3, iPad Air 2, iPad Air, iPad mini 2, iPad 4, iPad 3, iPad 2, or iPad mini.
In September, Apple took the stage to announce the iOS 8.0 release date for iPhone and iPad. The company pegged it for mid-September, just ahead of the iPhone 6 release and right on cue, the company delivered to iPhone and iPad users of all shapes in sizes.
For some iPad users, iOS 8 was the first major update to land for their device. Devices like the iPad Air and the iPad mini 2 arrived with iOS 7 stock making iOS 8 their first major upgrade. For many others, iOS 8 was one of many. For instance, iOS 8 represents the fourth major update for the iPad 2, the second-gen iPad that arrived back in 2011.
iOS 8 brought a ton of new features to the iPad including Continuity and others. As we soon found out, it also delivered iOS 8 problems to owners of every single iPad variant.
For the past three months, Apple's been working to correct these iOS 8 problems through a series of iOS 8 updates. First there was iOS 8.0.1. Then, a day later, Apple pushed out iOS 8.0.2. Shortly after that, Apple released a massive bug fix update in the form of iOS 8.1. The company wasn't finished. Days later, it released iOS 8.1.1 and it was soon followed by the most recent iOS 8 update, iOS 8.1.2. iOS 8.1.2, like iOS 8.1.1, is a small bug fix update for iPad users.
Apple's iOS 8 track record has some people nervous about making the move to iOS 8.1.2. It doesn't help that there are iPad users complaining about perceived iOS 8.1.2 problems. With all of that in mind, we want to take a final, detailed look at the iPad iOS 8.1.2 update as we head into the holidays and into the new year.
iPad iOS 8: Solid Track Record
We've been taking a close look at the iOS 8.1.2 update on the iPad Air (first-gen) and the iPad mini (second-gen). These are Apple's two iPads from last year and they are two of the company's most popular models.
While we can't speak for other versions of the iPad, what we can say is that Apple has an incredible track record with these two devices. iOS 8 has been performing wonderfully on both models over the course of the last couple of months and iOS 8.1.2 continues that. Those who are curious about how the update impacts these two devices would be wise to read our reviews.
If you own either of those devices, the iOS 8.1.2 update and iOS 8 update in general come highly recommended. Apple's struggled with some of its iPhone updates but we've seen, and heard, a lot of positive feedback from the iPad community.
iPad 2
What's even more encouraging is that we're seeing a lot of positive feedback from iPad 2 users. The iPad 2 is four years old and iOS 8 represents its fourth iOS 8 update. That's pretty incredible. Often, older devices suffer when they're upgraded to new software. We saw a number of complaints emerge after the iOS 8.0 update arrived back in September.
However, the complaints have died down as Apple's worked to improve the operating system. iOS 8.1.1 delivered performance enhancements for the iPad 2 and iOS 8.1.2, from what we've seen, is treating many iPad users well.
This is important information for iPad 2 users still lingering on an older version of iOS 8, on iOS 7 or maybe something even older than that. We've spoken to at least one iPad 2 user who is still on iOS 4.
It's also encouraging information for all iPad users because it means that many iOS 8 powered devices could, and should, get updated for years to come. Perhaps four years will be the new standard.
For many of you out there, iOS 8.1.2 is going to be worth installing, but we advise you to gather as much feedback as possible before making the move. Especially those of you who are lingering on an older version of iOS.
You Can't Move Back Down to iOS 8.1.1
It's important to note that you can no longer move back down to iOS 8.1.1 once you make the move to iOS 8.1.2. Apple stopped signing off on the iOS 8.1.1 update which means that it no longer works with iOS 8 powered iPads. In other words, if you're on iOS 8.1.2, you're stuck. And if you're moving from an older version of iOS, you'll be moving to iOS 8.1.2 with no chance at going back.
So, it's imperative that you do your research. Yes, gotten great performance from iOS 8.1.2, but that's an extremely small sample size. You need to do your homework before you pass the point of no return.
More iOS 8 Updates to Come
If you're worried about iOS 8 problems or if you're experiencing iOS 8.1.2 problems on your iPad right now (we're not), note that Apple has at least one more iOS 8 update up its sleeve for the future.
iOS 8.2 is currently in the company's beta program and yesterday, the company released the third beta, a sign that its release is getting closer. Apple still hasn't confirmed the release date though given the tie-ins with the Apple Watch, it'll probably arrive with HealthKit features and bug fixes sometime next year. It has the potential to eliminate lingering iOS 8 problems and it could improve performance if you've seen a drop with iOS 8.1.2 on board.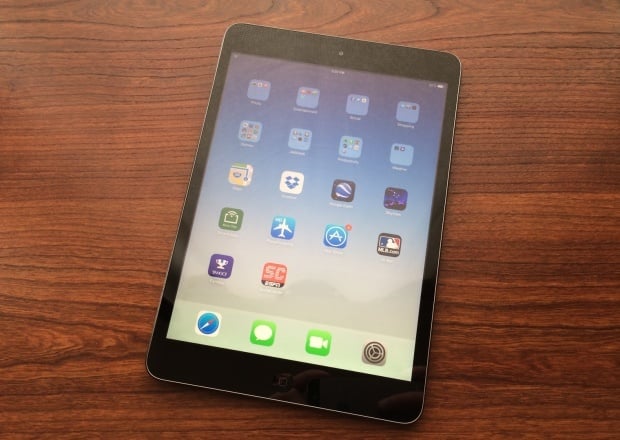 There are also rumors regarding a new iOS 8.1.3 update. iOS 8.1.3 isn't confirmed but it does look like Apple is testing the software ahead of a future release. If Apple does release an iOS 8.1.3 update for the iPad, there's a good chance that it could have some new bug fixes on board. It will also likely come with a patch for the iOS 8.1.2 jailbreak that Apple's failed to patch up thus far.
If you've been thinking about jailbreaking your iPad and you want to get Apple's latest software on board, you might want to think about making your move in the near future. You may only have a few weeks.
iOS 8.1.2 Tips
Now is also a good time to remind you that we've put together a number of iOS 8.1.2 tips aimed at iPad users thinking about making the move to iOS 8.1.2 and iPad users already on iOS 8.1.2. These are not meant for power users. Instead, they're meant to help those who may have just picked up an iPad and those that aren't skilled with iOS.

This article may contain affiliate links. Click here for more details.