iPad iOS 9.1 Update Review: Should You Install?
Last week, Apple rolled out an iPad iOS 9.1 update. We've been using it on several versions of Apple's slate and today we want to help you decide if you should install the iPad iOS 9.1 update, its new features and its bug fixes.
September was an extremely busy month for Apple and its iOS software. The company rolled out three iOS 9 updates (iOS 9.0, iOS 9.0.1, and iOS 9.0.2) to the public and an iOS 9.1 update to beta testers and developers. October hasn't been any different.
This month, Apple's rolled out two more iOS 9 updates. Last week it was iOS 9.1. This week it's an iOS 9.2 beta. With an iOS 9.2 release date in the shadows, we continue to focus on the iOS 9.1 upgrade that's available to for all iPad users.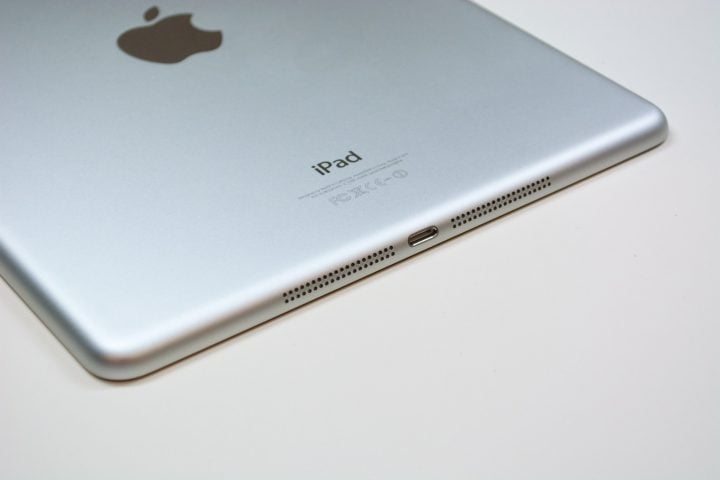 Apple's iOS 9.1 update is the first milestone upgrade to iOS 9 and it delivers tons of bug fixes and a few new features to Apple's slates. It's much bigger than the iOS 9.0.1 and iOS 9.0.2 updates that came before it.
For a week now, I've been using the iPad iOS 9.1 update on three versions of the iPad: The iPad Air 2, the original iPad Air, and the iPad mini 2. It's now time to take a peek at long-term performance.
iPad iOS 9.1 Update Review
Before I get into it, a few things to note. First, all of these devices were moved from iOS 9.0.2 to iOS 9.1. Second, mileage always varies when it comes to iOS software updates so you'll want to branch out and get a second or third opinion before you install.
I'm not going to go into detail about the iOS 9.1 update's features. If you need more information about emojis and its other features, take a look at our walkthrough. (Note: iPad Air 2 users can now edit and share 4K video with iOS 9.1 and iMovie.)
Also note that I haven't been able to use the iOS 9.1 update on the iPad 4, iPad 3, iPad 2, iPad mini 4, iPad mini 3, or iPad mini. If you own one of those devices, you'll need to dig a little deeper. YouTube is a great place to start.
Apps
During my week with the iPad iOS 9.1 update I've seen a few apps crash but nothing beyond that. App crashes are a pretty normal occurrence, particularly on the iPhone.
So far, its been the usual suspects. Chrome's crashed a few times on the iPad mini 2 and iPad Air. Facebook and Twitter have crashed on all of the iPads. Spotify crashed once on the iPad Air.
Asana, Slack, YouTube, Instagram, Hangouts, Gmail, Dark Sky, Amazon, SoundCloud, and Xbox One Smartglass have all been behaving. I haven't seen any of them get out of line.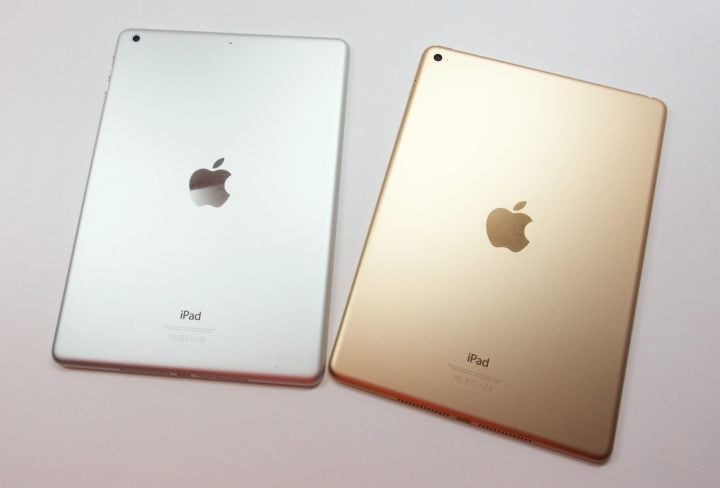 Of course, I've kept all of these apps up-to-date across all of my devices. Developers have been rolling out a steady stream of iOS 9 support updates and bug fixes. Two examples: Facebook and Instagram just rolled out key updates for iOS users.
If you're running into app problems on your iPad, you'll want to look on the App Store. There's a good chance that a bug fix or iOS 9 support update will help. If you don't see anything or the bug fix update fails you, reinstall the app and restart your device.
If that doesn't work, it's time to reach out to the developer or get in touch with users on the app's official forums, if those exist.
iPad iOS 9.1 Battery Life
I've been keeping a close eye on battery life during my week with iOS 9.1 and so far, I haven't noticed anything wrong with it.
The devices are all keeping a solid charge when in use and when they're in standby. The standby part is key because I don't use these devices all day like I do with the iPhone. They do a lot of sitting around.
I've been keeping a close eye on the battery usage tool that Apple provides. The company upgraded it in iOS 9 making it even more useful. I've been tracking my apps and services and so far, nothing's jumping out at me. The apps that are eating up the biggest chunk are the apps that I use the most.
If you use Facebook, install the latest update. It could help. If you don't use Facebook or if the update doesn't help, you'll need to be proactive because iOS 9.1 hasn't brought widespread battery issues to the iPad. And that means that we probably won't get a fix in Apple's next update.
I've put together a list of fixes and tips that should help you uncover what's plaguing your iPads battery. iOS updates aren't supposed to hurt your battery so it's likely an app, service or a bad habit that's causing the problem.
Wi-Fi, LTE & Bluetooth
The only cellular-enabled iPad in my possession is the iPad mini 2. I use it, infrequently, on AT&T's LTE network. I've been testing it on AT&T for a week now and I haven't run into any problems with the connection. Speeds are good and it's able to hold a connection.
I've been testing Wi-Fi and Bluetooth on all three and the results are the same. All three of them are able to pair with Bluetooth devices including speakers and headphones. I typically pair my iPad with the Bose SoundLink Mini so that I conserve iPad battery. No problems doing that thus far.
I've tested all three on an assortment of routers and Wi-Fi connections and I haven't run into any trouble yet. Wi-Fi problems can appear out of nowhere but I haven't experienced any Wi-Fi problems in a long time so I'm pretty confident moving forward.
If you're worried about connectivity problems or your iPad is acting up, take a look at our list of fixes for Wi-Fi, Bluetooth and cellular data problems. They should help.
Bugs & Problems
If you haven't installed iOS 9.1 just yet, know that there's one problem that could be devastating if you rely on your alarm to wake up for work or school.
If you choose to install the iOS 9.1 update overnight (this is a new feature in iOS 9), it could break your alarms. Users have been complaining about this problem for a week now. So what's the solution? Don't set it to install overnight. It's that simple.
iOS 9.1 has been extremely stable on the three iPad variants. I haven't noticed any major bugs or issues. Big problems (like this alarm issue) typically emerge within the first week so the fact that I haven't seen or heard about anything major is a good sign.
I've been digging on all three devices but I haven't run into any smaller bugs or issues that've hurt my iOS 9.1 experience.
Some iPad users are running into issues. If you're on iOS 9.1 and you see something, take a look at our list of fixes.
If you aren't on iOS 9.1 yet, do some prep work before you install. A little prep work should go a long way towards preventing iOS 9.1 problems on your version of the iPad.
UI Speed
iOS 9.1 is fast on my iPhone 5 and it's fast on all three of these iPads. None of these updates have exhibited slowdown or lag.
Multitasking is still speedy, Spotlight and Control Center animations are fluid and I haven't noticed any sluggishness when opening up apps or folders. So, the same as iOS 9.0, iOS 9.0.1, and iOS 9.0.2. No complaints here.
Should You Install the iOS 9.1 Update?
I think for most of you, iOS 9.1 is going the worth the risk. The new emojis are awesome. The iOS 9.1 update fixes a ton of iOS 9 problems. It patches up potential exploits. And performance is outstanding, at least on my trio of slates.
If you're coming from an older version of iOS 9, I think iOS 9.1 is a no-brainer. If you're coming from something older, you'll want to dig into some additional feedback and decide if iOS 9 and its features are worth the move.
iOS 9.1 is the most stable version of iOS 9 thus far and I think now would be a great time to make the jump from iOS 8 or whatever you're on.
Next up? iOS 9.2. Or maybe an iOS 9.1.1 update.
iOS 9.2 Release: 10 Things to Know Right Now
You Can Try iOS 9.2 Right Now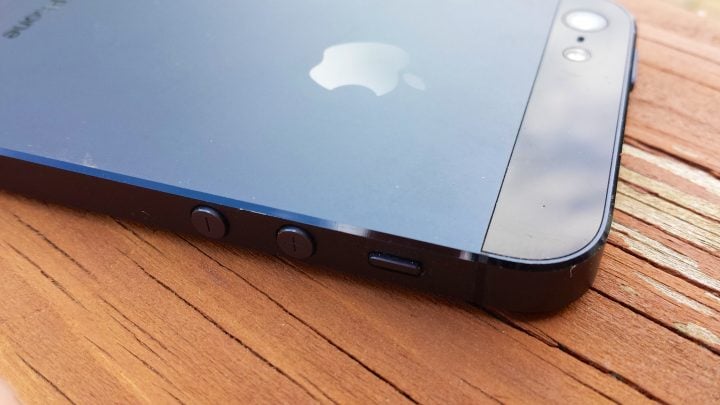 The first thing you need to know about the iOS 9.2 release is that you can try it early.
The iOS 9.2 update is going to go through the company's beta process so that Apple, its developers and its testing partners can weed out problems before the public release date.
So, if you want to try iOS 9.2 out before the public release, you'll be able to. If you're interested, take a look at this guide.

As an Amazon Associate I earn from qualifying purchases.