iPad iOS 9 Release: 10 Things to Remember
The iOS 9 release date is just hours away for devices like the iPad Air and iPad mini. With that in mind, we want to take a look at a few things that should be on your radar ahead of the iPad iOS 9 release on Wednesday.
Last week, Apple once again took the stage to talk about its upcoming iOS 9 update for iPhone, iPad and iPod touch. Like its announcement at WWDC in June, it went over a few of the features coming with its new operating system. Unlike WWDC, it confirmed a specific iOS 9 release date.
The iOS 9 release date is confirmed for September 16th which means that we have just a few short hours to go before Apple releases its brand new system upgrade. The iOS 9 update looks a lot like iOS 8 but as we've pointed out, it comes packed with changes.
The iPad iOS 9 update is particularly exciting because it's set to bring new multitasking features to Apple's popular slate. Split View will only be available on the iPad Pro, iPad mini 4 and iPad Air 2 but the company's other features (Picture and Picture and Slide Over) will be coming to iPad Air and iPad mini 2 and later.
With a release in sight, it's time to start paying attention to Apple's iOS 9 upgrade for the iPad. This list of important details will go over some of the bigger points but it will also cover some of the smaller details that are easy to overlook.
You'll want to be mentally prepared for the iOS 9 release date and these details will help you start your preparation.
You Can Try iOS 9 on iPad Right Now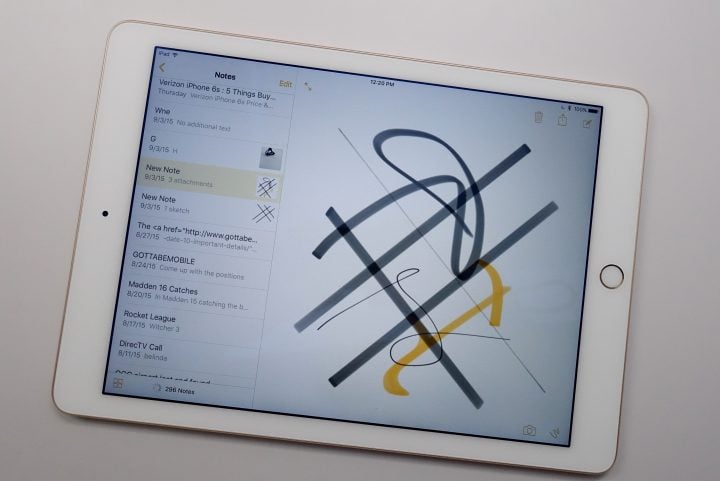 We're now less than 48 hours from the iOS 9 release date but it's important to know that you can download and try the iPad iOS 9 update right now. This goes for any iPad compatible with Apple's iOS 9 update.
We've put together a guide that will show you how to try the update, for free, ahead of the iOS 9 release date. It's a little involved but trying it early will let you use the new features and check out performance.
With a public release date so close this isn't going to be worth it for most people but the option is there if you want to take advantage tonight or tomorrow.

This article may contain affiliate links. Click here for more details.