iPad Keyboard Cover in the Works, Says Former Apple Employee
Apple is currently testing prototypes of different iPad keyboard covers that may get announced at tomorrow's iPad event, according to former Apple employee Jamie Ryan. He says that he's been talking with several current Apple employees about the new products and says that the company has been testing keyboard cover prototypes for a while.
It's possible the iPad keyboard covers could be a lot like the company's Smart Covers, where they clip on via magnets on the side of the iPad, and the keyboard would connect over Bluetooth. Essentially, they would be reminiscent of Microsoft's Surface keyboard covers, although it may more closely match the keyboard covers that we've been seeing from companies like Logitech and Belkin, although Apple has had a way of implementing unique designs.
Of course, it's not known whether or not these prototypes are close to being done, so we may not see them during tomorrow's event. Furthermore, it's noted that Apple prototypes a lot of new stuff all the time, and it usually scraps a lot of it. With that said, we're taking this with a big grain of salt, but we certainly wouldn't be surprised if Apple announced its own keyboard cover during tomorrow's event.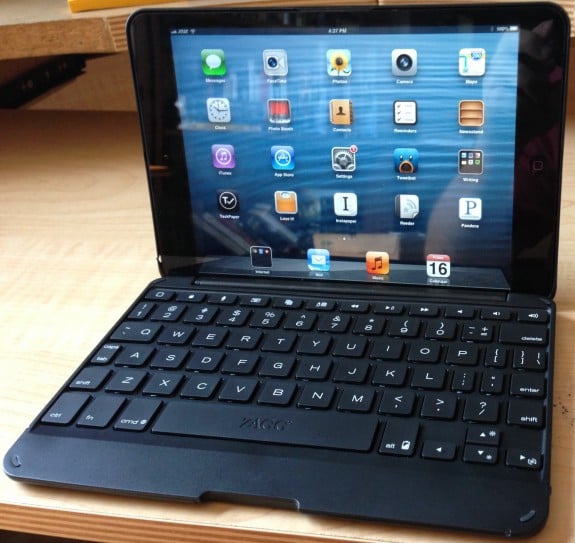 Ryan also mentioned that "other cover-like accessories are also being looked at," but as with the keyboard cover, these are mostly just prototypes, for which most of them probably will never see the light of day. Nonetheless, it's good to see Apple experimenting with new iPad accessories.
Apple has had an iPad keyboard dock available for quite some time, but it was never as good as Microsoft's Surface keyboard cover, as the dock was never really portable, and it didn't have a lot of the function that the Surface keyboard has. However, that could change with a new iPad keyboard cover from Apple, which we wouldn't be surprised to hear about, considering that tomorrow will be an iPad-focused event.
As always, we'll be bringing you the latest Apple news as it happens. We'll most likely see a new iPad and iPad mini, as well as refreshed MacBook Pros and updates on the new Mac Pro and OS X Mavericks, both of which still need an official release date. We'll most likely get release dates for these two products at tomorrow's event.

As an Amazon Associate I earn from qualifying purchases.