iPad mini 2 Launch Date: What Not to Expect
Several weeks ago, Apple announced the iPhone 5S and the iPhone 5C, two new iPhones that have been released to customers around the world ahead of the holidays. Apple likely isn't done as the company is expected to announce new iPad models later this year in the forms of the iPad 5 and the new iPad mini 2.
Earlier this month, as expected, Apple announced its brand new iPhone models that replaced the iPhone 5 and the iPhone 4 and went on sale just a few short days ago on September 20th. The release was one of the biggest of the year for the Cupertino-based company but it's likely not going to be the last big event.
Rumors and history suggest that Apple has another launch event up its sleeve for later in the year. At the iPhone event, Apple failed to talk about two big name devices that are clearly going to be heading to shelves, the iPad 5 and the iPad mini 2. The iPad mini 2 in particular is a device that consumers have been excited about for quite some time, thanks to rumors that suggest that it will be receiving at least one major upgrade when it arrives.
Read: iPad mini 2 Launch Date: What to Expect.
Consumers also are interested in the iPad mini 2 because the 7-inch tablet market is an extremely competitive one with Google's Nexus 7 and Amazon's Kindle Fire HD contributing to a large selection of tablets with smaller, more portable form factors. Apple doesn't like to disappoint its customers and it also likes to make money and for those reasons alone, an iPad mini 2 is more than likely on the way.
Fortunately, rumors also suggest that the company has one up its sleeve and that it may be ready to reveal it in just a few weeks time. We haven't seen any invites sent out yet, the company is likely still focused on its iPhone launch, but we expect to see some movement in the next few weeks.
We've already taken a close look at what to expect from the iPad mini 2 launch date and now, it's time to take a close look at what not to expect from the iPad mini 2 launch date.
iPad mini 2 Launch Date Outside October
At this point, Apple hasn't confirmed an iPad mini 2 launch date but all signs are pointing to October. In fact, there are a few reasons why consumers shouldn't expect the iPad mini 2 launch to take place outside of October.
Rumors don't suggest otherwise.
Apple historically holds its fall event in October.
Company wants to release the iPad mini 2 well before Black Friday.
Every single iPad mini 2 launch date rumor suggests October with October 15th mentioned specifically as a possibility. Apple loves to deflate the launches of its rivals and with Google rumored to be detailing Android 4.4 KitKat, a new Nexus smartphone and an iPad competitor in the Nexus 10 on October 15th, a mid-October launch date makes sense.
In the past, Apple has held its fall media events in October and with September being an iPhone month and November being way too close to the holiday shopping season, October, again, makes a lot of sense.
That October 14th launch date hasn't been confirmed but we don't expect Apple to announce its new iPads outside of the month of October and neither should consumers.
A Different Script
Don't expect Apple to flip the script with its iPad mini 2 launch event. While companies like HTC and Samsung launch events have gotten bigger and more flamboyant, Apple has stuck to its script of hosting its events in smaller venues with a much more straightforward and practical feel.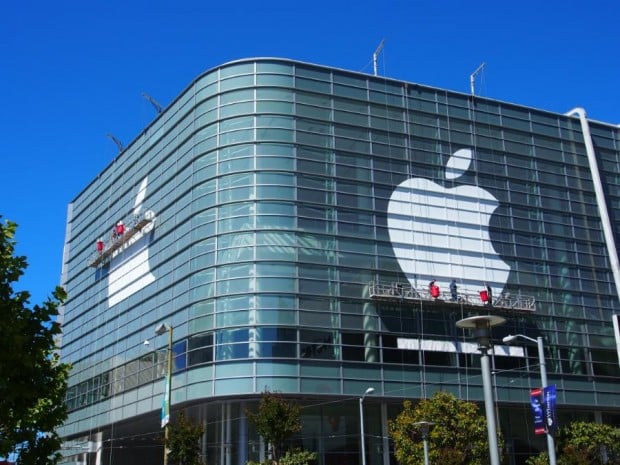 That means, instead of ridiculously large displays, orchestras, Broadway actors, and stages in New York City, Apple will likely stick to what it's good at with the iPad mini 2 launch. That means executives that relay information in a way that the average consumer can understand. That means some veiled shots at competitors. And that means a thorough rundown of each product that it's announcing.
This is a script that Apple has perfected over the years and one that has helped it to sell a ton of iPads, iPhones and other mobile products. And it's not a script that will be switched now.
Lack of Information
Apple does a great job of explaining its products and it also does a wonderful job of presenting consumers with the information they need. That means pricing, release date, features, all at the event. That's something that its rivals simply cannot do.
We do not expect a lack of information about the iPad mini 2 or any of the other products announced at Apple's event. That means that we think the iPad mini 2 release date and pricing will be shown off during the show. We think the iPad 5 release date and pricing will be revealed. We think the OS X Mavericks release date will finally be sealed and delivered. And any other products announced at the show will be detailed in full.
This is something that Apple is well known for and it's a big reason why thousands of people tune in to follow along during these events.
New iMacs
New iMacs were rumored to be coming at Apple's fall event but in a surprise move, the company announced the new iMac models today, confirming the rumors that had been swirling for weeks.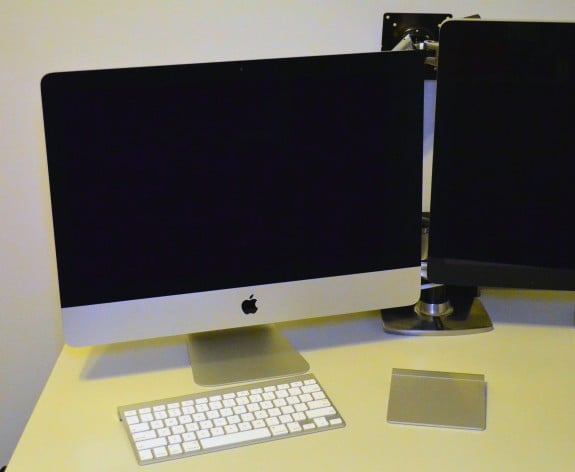 Instead of a debut in October, the new iMacs with Haswell, better graphics, improved Wi-Fi and better storage are available to customers right now through Apple's online store.
Those who are buying today or ahead of the iPad mini 2 event should expect to upgrade their software in the coming weeks as Apple is widely expected to be showing off OS X Mavericks at the iPad event, along with issuing a release date.
Surprises
At this point, there are no stones that haven't been turned over. Rumors have exposed just about everything that will and could be announced when the iPad mini 2 is revealed on stage.
The iPad mini 2 should come with a similar design but pack in a Retina Display with higher resolution. It will likely have a better processor and a new camera as well and it will run iOS 7 right out of the box.
We expect it to be joined by the iPad 5, a device that steals the iPad mini design with an anodized aluminum back and thin bezels. It's expected to be lighter and thinner than the iPad 4.
Those are widely expected to be joined by an OS X Mavericks demonstration followed by an OS X release date as well as a Mac Pro release date for those that need a ton of horsepower.
Finally, MacBook Pros with better battery life are thought to be on the agenda as well, something that points to five products being shown off at the event. We could see one or more of these receive the iMac treatment ahead of launch, but these devices are all expected to debut in the next few weeks.