iPad mini 2 Launch Date: What to Expect
Apple's iPhone 5S and iPhone 5C may be the talk of the town at the moment but are likely to be joined by two new big name Apple products in the near future. While we didn't see any iPads announced at the company's iPhone launch event, rumors suggest that Apple could be hosting one in just a few short weeks, with the iPad mini 2 likely to be the guest of honor.
A day ahead of the Samsung Galaxy Note 3 launch date, Apple sent out invites for an iPhone event in Cupertino, one that was heavily rumored to be for the iPhone 5S and the iPhone 5C, two devices that had leaked out extensively ahead of their respective launches.
As expect, September 10th's launch event was indeed for the iPhone 5S and the iPhone 5C and Apple not only showed off their new hardware features but also delivered a release date, pricing, and an iOS 7 release date for owners of its older iPhones, iPads and iPod touches. As expected, the company did not detail either of the rumored iPad models that are rumored for launch, setting the stage for an event later in the year.
Apple of course hasn't confirmed anything yet but it's clear that the company has some new tablets up its sleeve. Last year, just ahead of the holiday shopping season, Apple unleashed the iPad mini and the iPad 4, the latter of which replaced the iPad 3 less than a year after its arrival. The company then skipped its usual March iPad announcement.
The star of the show is expected to be a new iPad mini 2, a device that will replace Apple's 7.9-inch iPad mini as its flagship tablet. Rumors have been flying around ahead of its release and from the looks of things, a launch should be close, something that has buyers excited as we approach Black Friday and the holidays.
Ahead of the iPad mini 2's arrival, we want to take a close look at its launch date and what to expect from the iPad mini 2 launch when it does in fact arrive.
iPad mini 2 Launch Date in October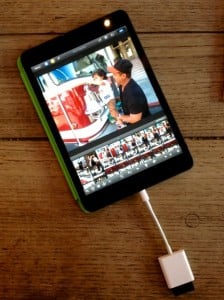 Apple hasn't announced anything iPad related yet, leaving interested iPad mini 2 buyers wondering when the company might make its launch date known. We expect the company to issue invites about a week ahead of its media event and at the moment, we expect the event itself to take place during the month of October.
Rumors all point to an iPad mini 2 launch date in October.
The amount of leaks point to a launch being close. The iPhone 5S and iPhone 5C leaked out extensively ahead of their arrival.
October 15th has been rumored to be a possible launch date though it remains unconfirmed.
Apple announced the iPad mini in October.
Of course, there are merely signs but they all lead to the same place, October. And with Apple likely looking to get its tablet out well ahead of the shopping season and Black Friday, we fully expect the company to launch the iPad mini 2 sometime in October.
Live Stream Confusion
Last year, Apple offered a live stream for both its iPhone 5 launch event and its iPad mini and iPad 4 launch event in San Jose. This year, however, the company declined to offer a live stream for the iPhone 5S launch event leaving many to wonder whether it will bring one back for this year's iPad launch event.
It's extremely difficult to say one way or another as there doesn't appear to be any rhyme or reason for Apple's decisions. If we had to guess, we'd say that there will be a live stream given how close the launch is to the holiday and given how many products are thought to be arriving at the event.
We do, however, expect there to be confusion just as there was with the iPhone 5S launch. Look for Apple to play its cards close to its chest when it comes to a live stream, something that will likely lead to confusion and people scrambling to either find the live stream or watch through the live blogs.
iPad mini Sales Numbers
We expect the first part of the show to showcase the company's success with the iPad, namely, with the iPad mini. The 7-inch tablet market is an important one and a competitive one and Apple is in a dog fight with the likes of the Kindle Fire HD and the Nexus 7. Look for it to tout its success with the iPad mini, a device that reportedly passed the larger iPad as the company's most popular model.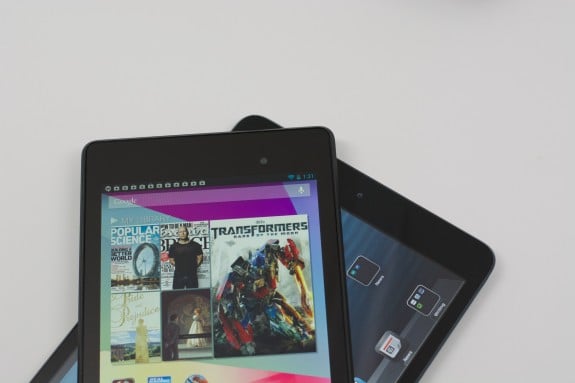 Tim Cook and company should show off some remarkable sales figures as they look to tout their product over the likes of the Nexus 7. We also wouldn't be surprised if the company pokes fun at the issues that both versions of the Nexus 7 had at launch. At the very least, look for Apple to sell its product over its rivals.
iPad mini 2 with Retina Display
What would an Apple event be without a new product. Apple isn't talking iPad mini 2 just yet but it's clear that the company has been working on a new version of its smaller iPad. Rumors have been swirling in regards to the iPad mini 2 and the most recent ones suggest a device that comes with a design similar to the original.
This likely means that Apple will be focused on hardware upgrades. Thus far, rumors have suggested a Retina Display, something that is very likely given that it's the iPad mini's most requested feature. There has been talk about the iPad mini 2 with Retina being pushed to 2014 but at this point, that seems unlikely.
We also expect the device to come with an upgraded camera and processor with the focus being on the inclusion of a Retina Display, something that buyers have been craving ever since the original iPad mini launch.
iPad mini 2 Release Date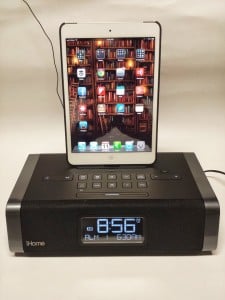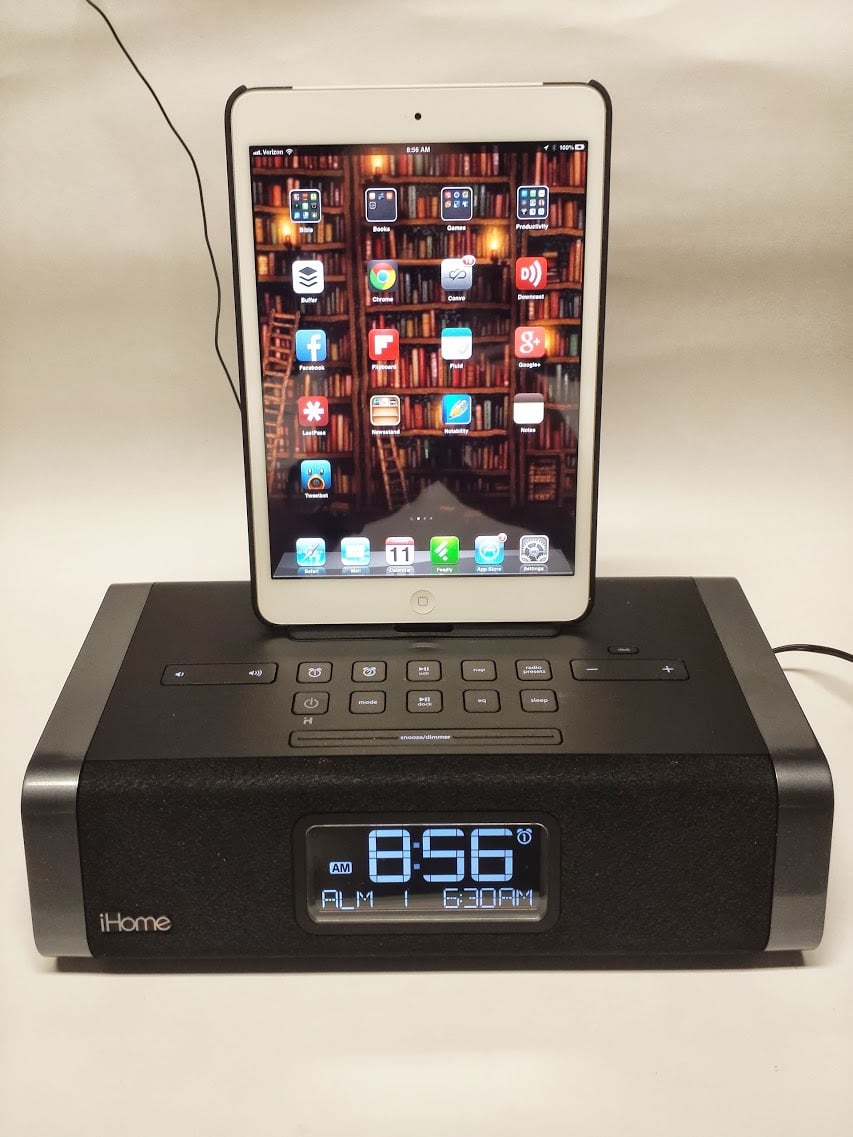 Apple historically offers concrete release dates at its launch events and we fully expect the iPad mini 2 release date to be signed, sealed and delivered in October. In the past, Apple has offered its devices about a week or two after the launch event, allowing some time for pre-orders. So, if October 15th is actually its launch date, expect the device to be out in late October ahead of the holiday.
Like the iPhone, the iPad mini 2 should see a staggered release date worldwide with some countries getting it on the first day of availability and others getting it further down the road. With rumors coming to a head, we should see the device emerge onto shelves in about a month.
iPad mini 2 Pre-Orders
The iPhone 5S launch surprised a lot of people, not because of the iPhones features, but because the device was not given a pre-order date. Typically, Apple has offered pre-orders ahead of a release date so it was surprising to see Apple only offer iPhone 5C pre-orders.
It's difficult to predict whether there will be iPad mini 2 pre-orders as Apple did not say why it chose not to offer pre-orders for its iPhone 5S. However, given how close we are to the holidays, given that we haven't heard about severe supply constraints, at least not yet, and given how stiff the 7-inch tablet market is, we have to think that Apple will appease buyers and offer a pre-order.
If it does, expect it soon after the launch date. If it doesn't expect the company to put the device up for sale at midnight on its release date, just like it did with the iPhone 5S.
iPad mini 2 Price
We haven't seen much in regards to the iPad mini 2's price but this is Apple we're dealing with here and the company tends not to alter the pricing on its big name devices. Instead, it usually picks a price and sticks with it, something we've seen happen with the larger iPad and the iPhone.
What this means is that we should see the iPad mini 2 stick to its $330 starting price point, a price that is attached to the 16GB Wi-Fi only model. The other models should be priced as normal as well.
iPad 5
The iPad mini 2 likely won't be alone at its launch event as rumors suggest that it will be joined by the iPad 5. The new large screen iPad has shown up next to the iPad mini 2 ahead of launch, showing a device that steals the iPad mini's design, complete with thin bezels and an anodized aluminum back.
It appears that Apple is looking to make the larger iPad more portable as rumors suggest a thinner and lighter design, something that could tempt buyers back to the larger-screened iPad.
Whatever the case may be, expect the iPad mini 2 to be joined by the new iPad 5 and for them to launch together, with a similar release date, ahead of the holidays.
OS X Mavericks Release Date & Price
That's not all either. We expect Apple to finally reveal the OS X Mavericks release date and pricing, in the same way that it revealed the iOS 7 roll out date at the iPhone launch.
Read: OS X Mavericks Release Date Rumored for Late October.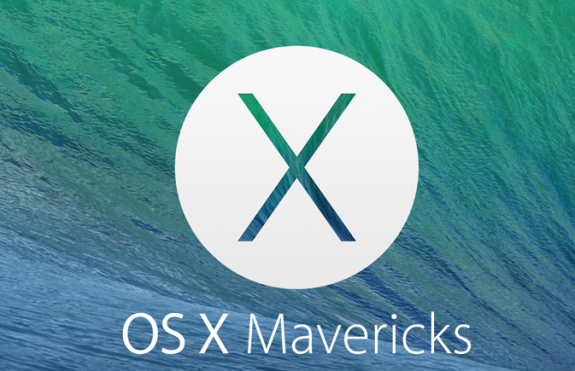 OS X Mavericks, which was first announced alongside the iOS 7 update at WWDC 2013, is still unreleased and still without a price tag. Rumors suggest that it will be coming in October which lines up perfectly with this iPad event. While iOS 7 gets most of the attention, OS X is still a big update for Mac owners and it's one that deserves an on-stage announcement.
Exactly when it will be released and for how much remains unknown but we expect a release shortly after the iPad mini 2 event with a price that is on par with past OS X updates meaning somewhere in the vicinity of $20-50 through the Mac App Store.
One More Thing..At Least
At WWDC, Apple also announced a new Mac Pro, a device that is still unreleased and new MacBook Air models with improved battery life. We fully expect the Mac Pro to be shown off and given a release date at the iPad mini 2 event. That's almost a given, seeing how it's official. What we also expect is a MacBook Pro refresh and quite possibly, an iMac refresh as well.
https://www.youtube.com/watch?feature=player_embedded&v=SQl2FjaKCAQ
MacBook Pro rumors suggest an increase in battery life and iMac rumors point to improved processors. These aren't as concrete as a Mac Pro unveiling but they remain distinct possibilities.

As an Amazon Associate I earn from qualifying purchases.