iPad mini 2 News Buyers Don't Want to Hear
Over the past few weeks, we've heard a lot of talk about the new iPad mini 2. Rumors have suggested that it may be out in late October and that it may be coming with a high-resolution Retina Display.
With Apple slated to announce new iPads on October 22nd, buyers should have their information soon enough. In the next few days, we should hear quite a bit about the iPad mini 2, its release date, its specs, and its pricing. All of these will be important things for buyers to digest and know. However, there is one thing that prospective iPad mini 2 buyers simply cannot ignore, something that Apple won't announce on October 22nd.
All signs point to an iPad mini 2 with a familiar design, new camera, new processor and a 7.9-inch Retina Display that will finally bring the smaller iPad up to speed with the larger iPad. Apple is likely going to announce the iPad mini 2 on October 22nd and attach a release date around November 1st to it with a price that should be around $330. Fine and dandy.
However, all signs also point to massive iPad mini 2 shortages right off the bat. It's a rumor that we heard several weeks ago, it's a rumor that we're hearing again today. According to Jefferies analyst Peter Misek, the iPad mini 2 will come with a Retina Display this year and will be price at $330. However, what's important is that Misek's statements, which were relayed by Barrons, backs up previous supply chain rumors that have pointed to huge supply shortages thanks to the Retina Display.
We expect a Retina Display iPad mini to be introduced at $329. Yields for Retina film based display for mini remain terrible, which is why there was speculation (i.e., Reuters) that the launch could be pushed out to CQ1. We think initial launch supplies could be constrained to as few units as 2-5M.
This aligns with previous rumors that suggested issues and while analysts are often wrong, they were dead on about the iPhone 5s shortages that have plagued the device since it arrived in September. At the moment, the iPhone 5s is a hard device to find. In fact, the Verizon version of the iPhone 5s is virtually impossible to find, something that Gotta Be Mobile was able to confirm yesterday.
Supply issues with widespread demand caused the iPhone 5s to sell out almost immediately after going on sale. And if the rumors about the iPad mini 2 are true, the demand for a Retina Display combined with production issues could lead to a similar situation for those that are trying to buy the new iPad mini this holiday season.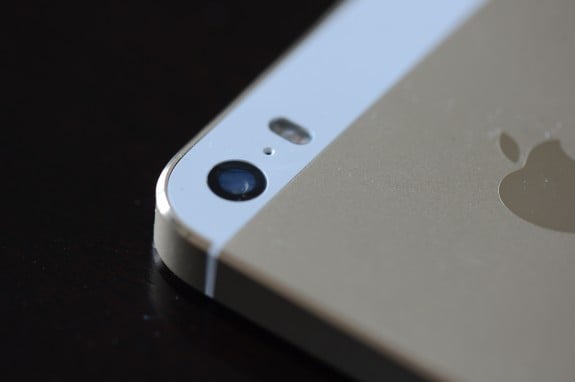 Hardware, software, pricing and release date aside, iPad mini 2 buyers need to start preparing for an extremely quick sell out and one that could potentially last for several weeks, if not months. That means, making a decision between the iPad mini 2 and its rivals ahead of its pre-order or release date. That means planning on staying up late to order as soon as it goes on sale. That means placing a pre-order if there is one.
Otherwise, those who wait or aren't prepared could be looking at some terrible shipping times, something that Apple, again, isn't about to reveal on stage on October 22nd. Hopefully, the kinks get worked out ahead of time but it's looking like iPad mini 2 release day could be disappointing for those who are unprepared.

This article may contain affiliate links. Click here for more details.