iPad mini 2 Release Date: What Not to Expect
Apple still isn't talking about a new iPad lineup but thanks to rumors and leaks, it's clear that one is on the way. The company's new iPad lineup is expected to feature two new iPads including a full size iPad 5 with a redesign and a new iPad mini, a device that is being called the iPad mini 2. With many consumers likely looking at buying the iPad mini 2 in particular, it's time to take a look at expectations in regard to its release date.
In October of last year, Apple introduced not one, but two new iPads, and the iPads that currently populate the Apple Store and retail stores around the United States. One of those iPads, the iPad 4, came as a bit of a surprise given that the company had released the iPad 3 in March of the same year. Apple typically sticks to yearly cycles. The iPad 4 introduced the new Lightning standard and also brought a better processor, camera, and Sprint LTE.
Apple also finally delivered a smaller iPad, the iPad mini, a device that arrived with a different aluminum design, a 7.9-inch display, and a cheaper price tag than the full-sized iPad. As expected, millions of consumers ate up the iPad mini as well, giving Apple a formidable duo on the tablet market. And so it should come as no surprise that Apple is planning to replace its current iPads with two new models that it hopes will garner the same success during the holiday shopping season and beyond.
Rumors and leaks suggest that Apple has two new iPads up its sleeve for the holidays including a thinner and lighter iPad 5 and a new iPad mini 2 that very well could be rocking a Retina Display, something that did not come with the original iPad mini and a feature that many consumers have been holding out for. With October now in full swing and a launch likely in the cards for sometime in the next few weeks, consumer interest is high and ahead of the launch, it's time to take a close look at release date expectations.
We've already discussed what consumers should expect from the iPad mini 2 release date and now, it's time to switch gears and take a look at what consumers should not expect from the iPad mini 2 release.
iPad mini 2 Release Date Beyond November 29th
Apple still hasn't sent out invites for an iPad event so we still don't know when the company will be making its big announcements which are said to include the iPad mini 2, iPad 5, new MacBook Pros, the Mac Pro release date and the OS X Mavericks update release date and pricing. There are, however, a few reasons to believe that the launch is close.
One, we haven't seen any rumors pointing to November, they've all pointed to October. Two, the iPad mini and iPad 4 launched in October. This may seem flimsy but remember that Apple typically follows a year cycle with its products. Three, OS X Mavericks Gold Master just rolled out, a sign that a public release is extremely close. Apple isn't likely to simply announce OS X Mavericks in a press release, not if there are new MacBook Pros to announce.
Update: Apple's iPad event is all but confirmed for October 22nd, meaning, a release should come around November 1st.
So, October is looking especially good for an iPad mini 2 launch date which means that a release date could come sometime in either late October or early November. Apple typically releases its new products a little less than two weeks after launching them. Whatever the case, expect the iPad 5 and iPad mini 2 to land by November 29th, Black Friday.
Black Friday is one of the biggest shopping dates of the year. And while Apple may not have deals for its iPads, it will definitely want those products available as people take to malls and online stores across the country shopping for gifts. Visibility matters and Apple will certainly want to take advantage of it. So don't expect a release beyond November 29th.
Flawless Release
Apple release dates are typically marred by a bit of chaos. We saw the iOS 7 release impacted by servers that melted under the load, preventing many iPhone and iPad owners from installing the new software. With the the iPhone 5s release date deliver minor site issues to some buyers in the early morning. We saw stock sell out instantly for some models including the gold iPhone which is still sold out and won't return until sometime this month. We saw stores offer uneven stock, particularly carrier stores where some models were in particularly short supply. It wasn't flawless by any stretch of the imagination.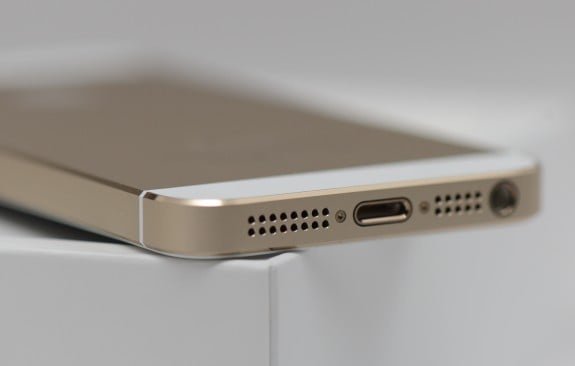 We expect similar issues to impact the iPad mini 2 release date thanks to a ton of demand and thanks to rumors that suggest that the device will be in short supply when it first goes on sale. That said, buyers will want to go into the release date expecting a myriad of issues including site issues, short supply of specific variants, short supply of iPad mini 2 stock in general and more.  Last year's iPad mini launch went off fairly smoothly, however, the device didn't have a Retina Display. Expect demand to be much steeper this time around.
No Accommodations
While the iPad mini 2 ordering process might be a little difficult, don't expect companies to sit by idly without at least trying to accommodate those trying to order a new tablet. What we mean is this.
Stores should open up early on the day of the iPad mini 2 launch to accommodate those who didn't want to order their new tablet online. We should also see the same stock check options that Apple, and other sites, offered to iPhone 5s buyers. So don't expect a flawless release but don't expect there not to be any useful tools to assist in the process either.
Lack of Accessories
Those who are ordering online or in a retail location should not expect to encounter a lack of iPad mini 2 accessories on release day. Apple makes it a point to carry a ton of accessory options on the first day of availability and as we saw with the iPhone 5s and iPhone 5c, it's now in the business of releasing some nice products of its own.
While nothing is confirmed, we wouldn't be surprised to see Apple deliver a smartcover for the iPad mini 2, something that would likely go on sale as soon as the iPad mini 2 goes on sale. That accessory, of course, would come in addition to a wealth of other accessories that should be out as soon as the iPad mini 2 is out on shelves.
Deals
While the iPad mini 2 will likely be released close to Black Friday, it's not going to have any deals available right from the start. That's because flagship Apple devices typically do not see deals emerge on a regular basis and certainly not on the day that they come out. That's something that makes an Apple release far different from one on Android.
Android devices typically see their price drop on day one thanks to retailers like Amazon. Apple devices do not see those same price cuts through retailers like Best Buy and RadioShack. They typically charge the same price as Apple. Point is, those expecting some kind of a bargain for the iPad mini 2 should temper those expectations and maybe think about going with a refurbished iPad mini instead.