iPad mini 2 Release Date: What to Expect
Apple still isn't talking about the iPad mini 2, the likely successor to the iPad mini, but there is reason to believe that a launch date is extremely close. Apple release dates typically arrive just a few days after launch dates and as we are now closer than ever to a launch, it's time to take a look at what to expect from an iPad mini 2 release date.
Earlier this year, Apple CEO Tim Cook said that the company had a number of exciting products in the pipeline for the fall. Already, we've seen four of those products in the forms of the iOS 7 update, the new Haswell-powered iMac, and Apple's two new iPhones, the iPhone 5s and the iPhone 5c which have replaced the iPhone 5 and iPhone 4. The company, however, isn't through, with rumors suggesting several other big products in the pipeline for later this year.
Among them, OS X Mavericks, the update that the company announced back at WWDC and which has since seen a gold master release, a sign that the public release is imminent. Apple is also expected to deliver the new Mac Pro it announced at WWDC alongside new MacBook Pros with the same battery life improvements that the company bestowed upon the MacBook Air line earlier this year.
If those weren't enough, the Cupertino-based company is also heavily rumored to be revamping its iPad lineup with an iPad 5, a device that will likely come to replace the iPad 4 and a new iPad mini 2 that will come to replace the current iPad mini.
In particular, there is quite a bit of excitement surrounding the iPad mini 2 release thanks to rumors suggesting that the device will come with a Retina Display, something that did not emerge on the first-generation model. Anticipation has also picked up immensely in the past few weeks thanks to rumors that suggest that a launch is close.
While we still don't know when Apple will announce the iPad mini 2, we know that when it does, it will likely offer consumers a specific release date. Here, we take a look at what to expect from that date.
iPad mini 2 Release Date after Mid-November
Apple hasn't announced an iPad mini 2 launch date though it's widely expected to arrive sometime later this month. Rumors have suggested a date of October 15th though that date remains unconfirmed and at the moment, unlikely. Still, an arrival sometime in October makes a lot of sense. The company unleashed the iPad mini and iPad 4 in October of last year and it's clear that the company will want to get the device out with ample time for promotion ahead of the holiday shopping season where the new iPad mini figures to be a huge draw.
With October shaping up to be the iPad mini 2 launch month, and with Apple product releases typically taking place a little under two weeks after the initial announcement, the latest that we can see the iPad mini 2 release date taking place is November 10th. There are rumors that suggest that the iPad mini 2 with Retina Display release could be pushed to 2014 but we're skeptical as the source has been wrong in the past. Apple also loves to please its customers so it would be strange to see a non-Retina iPad mini 2 get released in 2013 ahead of a Retina Display variant in 2014.
Whatever the case, we suspect that Apple will release some kind of iPad mini 2 before the middle of November so that it not only will be on shelves for those looking for holiday gifts but also so that it can tackle supply issues with the device before the end of the holiday shopping season.
Orders Starting at Midnight
Apple may not have offered a pre-order for the iPhone 5s but it did follow release protocol in that it put the device on sale at midnight on its release date. We still aren't sure if Apple will be offering a pre-order for the iPad mini 2. It could be that the company takes a similar release path to the iPhone 5s and simply provides orders on its release date. Whatever the case may be, expect orders for the iPad mini 2 to start at midnight through the Apple Store and through carrier partners like AT&T and Verizon.
This is going to be important for those that want to get the iPad mini 2 as soon as possible. Those who don't show up at midnight not only risk missing out on the iPad mini 2 variant that they want but they also run the risk of missing out on the iPad mini 2 itself as stock could dwindle extremely fast and push shipping times out to late November or worse.
Release Day Lines
If Apple does go without a pre-order for the iPad mini 2, expect there to be long lines for the device at its Apple Stores and at retail outlets that will likely be picking up the new tablet. With the iPhone 5s, we saw extremely long lines at flagship Apple Stores and at some carrier locations due to the lack of a pre-order. Many people simply could not or did not want to stay up until midnight to pick up the device and instead chose to head down to a store. If there is no pre-order, expect long lines.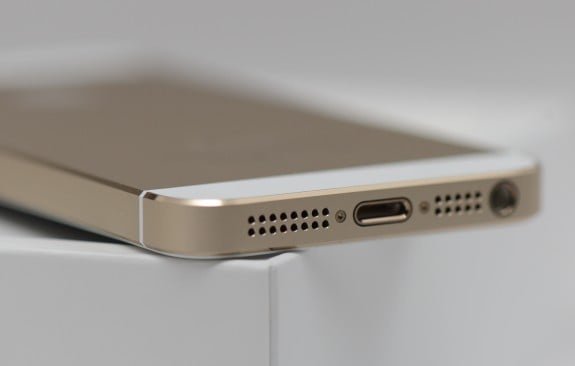 If there is a pre-order, expect the lines to be a little shorter, but not by much. There is going to be heavy demand for this slate, especially if it has a Retina Display, and that could spell potential chaos even if Apple does decide to take orders ahead of schedule. Buyers will want to be extremely prepared for both scenarios.
A Sell Out
Expect a release date sell out for the iPad mini 2. If the device has a Retina Display, and at this point, we expect that to happen, many of those who skipped the iPad mini will likely buy into the new model. And many of those who bought the original iPad mini will likely replace the device with the newer one thanks to the high-resolution.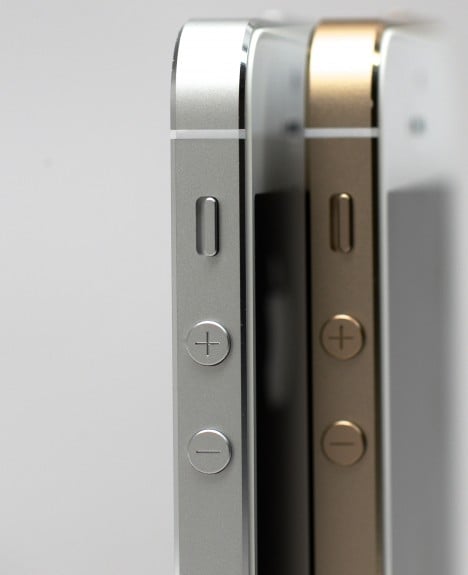 If the device also features a new processor, improved camera, fingerprint reader for added security and iOS 7, and it's possible that it will, this is going to be an extremely sought after device and one that should immediately sell out online and through retail stores, shortage or not. Rumors suggest that the device could be in short supply when it arrives and so, at this point, a sell out is to be expected.
Same Date as iPad 5 Release Date
Apple is likely going to announce a redesigned iPad 5 alongside the iPad mini 2. The device, which is rumored to have an iPad mini-like design with thinner bezels, is also thought to be slimmer and lighter than the iPad 4. At this point, we expect the iPad mini 2 release date to be joined by the iPad 5 release date just like the iPhone 5s and iPhone 5c shared release dates. The iPad mini and iPad 4 shared a release date as well.
So at this point, the iPad 5 and the iPad mini 2 should go on sale on the same date, at the same time, meaning midnight. If there are pre-orders, expect them to arrive at the same time as well.
Lots of Retail Options
Finally, those who don't want to buy the iPad mini 2 through an Apple Store, either online or physical, will likely have a number of different options to choose from, at least on release day. Last year, Apple handled all iPad mini pre-orders. This year, it could potentially do the same thing if it indeed offers one ahead of its release.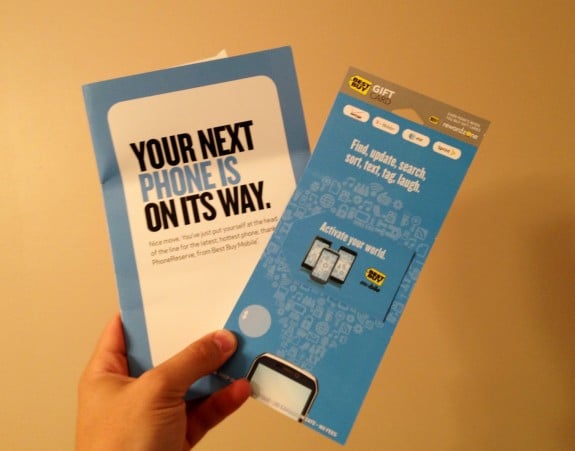 Last year, we saw retailers like Walmart, Target, Best Buy and RadioShack offer up the device though their stock was limited. We expect the iPad mini 2 to debut inside of retail stores as well providing consumers with a wealth of options. Of course, how much stock those stores have will be anyone's guess. Consumers could find themselves in a situation similar to the iPhone 5s release where retailers weren't as reliable as Apple Stores and carrier locations. Should there be a sell out though, these could be last-ditch options for those looking to buy on day one.

This article may contain affiliate links. Click here for more details.