iPad mini 2 vs. iPad 5: Key Tips for Buyers
Next week, Apple will likely take the curtain down from around its new iPad lineup including a brand new redesigned iPad 5 and an iPad mini 2 that figure to up the ante with a Retina Display with increased resolution. Many buyers will be weighing the two as potential options going forward and here, we share some tips for those thinking about picking up Apple's new iPad mini 2 or iPad 5.
After a year of waiting, it looks like consumers are finally going to have some new iPads to buy. The last time we were talking about new iPads, it was October of last year when Apple hosted a press event in San Jose, California and announced not one, but two new iPad models in the current iPad 4 and the original iPad mini.
The devices have dominated the Apple Store for a year now but like all Apple products, it's their time to go. Earlier this week, Apple confirmed its fall launch event for October 22nd saying that it still has some products to announce for the holidays. And while it didn't mention any one product by name, we have a very good idea about what to expect thanks to nonstop leaks.
Apple is expected to announce an OS X Mavericks release date and price, the new Mac Pro release date and price, new MacBook Pros with Haswell processors, and two brand new iPads that are currently being dubbed iPad mini 2 and iPad 5, the 5 standing for fifth-generation. Neither is confirmed but they are both likely as Apple looks to capitalize on the tablet market ahead of Black Friday and the holiday shopping season.
Demand for both devices should be high. The iPad 5 looks like it will come with a redesign that offers a slimmer, lighter, more portable form factor while the iPad mini 2 will likely feature a Retina Display for the first time. Many consumers will likely be weighing them both in the weeks ahead and here, we offer up seven early buyers tips for those debating between the two.
Assess Size & Display Needs Right Now
The first thing that we recommend prospective iPad 5 and iPad mini 2 buyers do is assess their screen size needs. The iPad 5 is more than likely going to be coming with a 9.7-inch display, larger than the iPad mini 2's 7.9-inch display. To do this, head down to an Apple Store and check out the iPad 4 and the iPad mini that are currently on shelves.
We highly suggest pulling up a movie or surfing the web when comparing the two as those will be two primary functions of iPad owners. Gamers will also want to see what feels more comfortable as well. This won't be one hundred percent accurate due to Apple thinning the bezels on the iPad 5 and compacting its overall size but it will allow buyers to get a feel for the different sizes.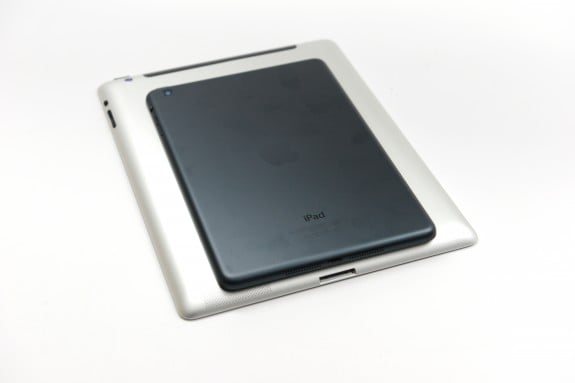 It will also provide buyers with an overall sense of their size. Yes, the iPad 5 will be more portable than the iPad 4, but the iPad mini 2 design should be similar to the iPad mini and thus, buyers can get a feel for how they might feel in the hand. The iPad mini 2, for example, should be a lot easier to hold and use in one hand, something that is going to be important for those who commute and read books. The larger size might be a better fit for those that plan to keep the device in their house.
We highly recommend looking at these while, at the same time, thinking about how they might get used. If they're a gift, ask the person how they plan to use the device. Preparation like this will go a long way and will make the decision making process a lot easier.
Familiarize Yourself With iOS 7
Those who are buying an iPad 5 and iPad mini 2 will want to get familiar with their operating system ahead of time. iOS 7 is a huge change from iOS 6 and other versions of iOS so even those who are coming from an iOS 6 device may have some trouble adjusting to the new features and more importantly, the new look.
We suggest watching the video below as well as going hands-on with the software before buying. Many people are going to love the software and how it feels on the iPad 5 and iPad mini 2. Others, not so much. Feeling comfortable with software is going to be important with these devices because of how expensive they are.
So, we recommend spending some time with the iOS 7 update before committing to the iPad mini 2 or iPad 5. And if that's not possible, do some research on it ahead of time. Fortunately, we still have a few weeks before they are set to arrive so there is plenty of time to get educated.
LTE Relevant for Both
Rumors suggest that the iPad 5 will feature a redesign that makes the device more compact than previous models, something that should make it far more portable. It's not going to be as portable as the iPad mini 2, but there should be a little more incentive to take the full-sized iPad outside of the house. What this means is that there is also more of a reason to consider 4G LTE data.
When it comes to the iPad mini 2, we highly suggest taking a look at the LTE models. They are more expensive, but with the iPad mini series being as portable as it is, LTE is going to come in handy. Because the iPad 4 is so big and heavy, having LTE on board wasn't necessary for many owners because the device stayed inside the home. However, with a slimmer and lighter form factor all but confirmed, we think LTE will be something worth considering on both iPads this time around.
That said, start researching carriers right now ahead of time so that once their release date does arrive, it will be easy to make a selection. AT&T, Sprint and Verizon are locks for the iPad 5 and iPad mini 2. T-Mobile also appears to be in the mix as well. So it wouldn't be surprising to see Apple officially offer the device on all four carriers.
And while there won't be any contracts involved, 4G LTE networks aren't created equal. Currently, Verizon boasts the largest network, followed by AT&T, followed by Sprint and T-Mobile. All four networks are large but there are some cities where service won't be available and there will areas that might have LTE available but pull down weak signals.
We realize that not everyone has access to devices across all four carriers, but it would be wise to search for information online, talk to friends and family members who utilize the services and take a look at coverage maps in the days ahead of the iPad mini 2 and iPad 5 launch. It will pay dividends once the devices go on sale.
Buying an iPad 5? Be Prepared to Pay More
Many consumers have likely already assumed that the iPad 5 is going to cost more than the iPad mini 2. However, for those that haven't, heed this warning. The iPad 5 will likely be much more expensive than the iPad mini 2. Apple tends to keep its price points the same year after year which means we will likely see an iPad 5 start at $499 and the iPad mini 2 start at $330, a difference of $170. We will likely also see the familiar $100 jump in price from variant to variant.
What this means is that buyers are going to have to decide if the larger screen is going to be worth the extra money, something that goes back to our original point about assessing needs. There is no reason to spend the extra money on a larger iPad if the benefits of the larger iPad (screen size, potential for better performance) aren't necessary.
Make a Decision Ahead of Time
Rumors suggest that the iPad mini 2 could be in short supply for the holidays. This could mean that the device could see it shipping times pushed back deep into November, perhaps even into December depending on demand. The iPad 5 could potentially get caught up with supply issues as well, pushing its shipping dates further into the shopping season.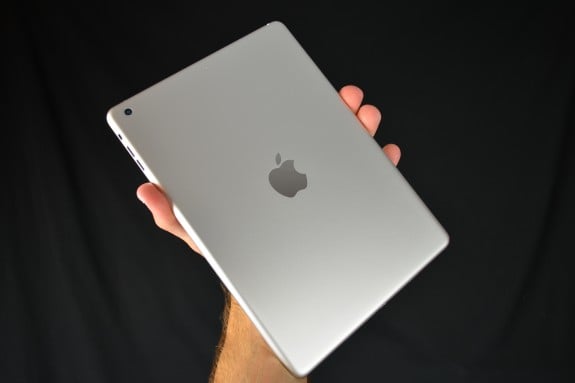 With this possibility looming, we highly suggest making a final decision ahead their pre-order or release dates. Do not go into the release date still trying to decide which device to get. Pick a storage option, pick a color, pick LTE or not and most importantly, pick the iPad 5 or iPad mini 2 before they touch down. Those who are sweating the decision will be the ones that find themselves on the wrong end of lengthy shipping times.

As an Amazon Associate I earn from qualifying purchases.