iPad mini 3: 5 Features This iPad User Wants from Apple
As we push closer to the fall, we're starting to hear a bit about the rumored successor to the iPad mini with Retina Display, a device currently dubbed iPad mini 3. And as rumors swirl, we're put together a wish list for Apple's rumored third-generation iPad mini, a device that could join Apple's new iPad Air 2 later on this year.
Two years ago, Apple finally made good on all of the rumors that said it was planning a smaller iPad to complement the larger 9.7-inch model. The company took the stage in the fall of 2012 and announced the brand new iPad mini, a 7.9-inch iPad that complemented the company's larger iPad 4 during the holidays that year.
While the iPad mini was a tempting proposition, especially for those that love to take their tablet on-the-go, many people, myself included, took a rain check on Apple's smaller iPad. As horrible as this sounds, after using the Retina Display on the iPad and iPhone, there is simply no way I can go back. So, I decided to save my money and wait for Apple to release the inevitable: An iPad mini with Retina Display.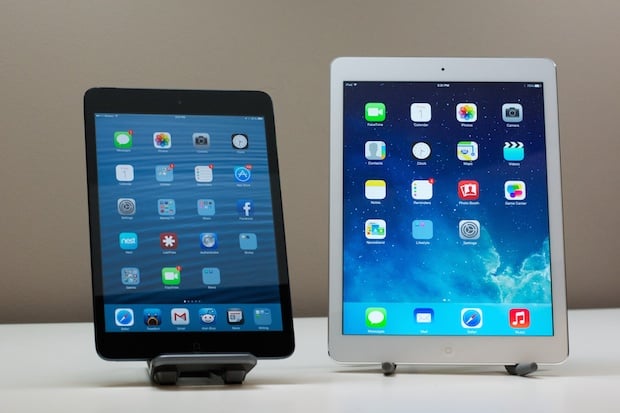 Throughout much of 2013, we heard rumors about such a device. And while there was some discussion about whether Apple would be able to get the device out in time for the holidays in 2013, the company ultimately delivered. And I, like many others, jumped at the opportunity to buy a fully upgraded iPad mini with Retina Display.
The device is simply stunning and it's right up there, with the iPad Air, amongst the best mobile devices that I've ever used. Seriously, it's that good. So, at the moment, I don't have any plans to upgrade in 2014. However, there are a few features that could potentially lead me to sell or donate my iPad mini with Retina Display and move to an iPad mini 3.
The iPad mini 3 is a device that is rumored for arrival in the fall and a device that I've been thinking a lot about. While I'm not necessarily sold on an upgrade, here are seven features that I hope Apple delivers with its next iPad mini.
Touch ID
First and foremost, I would love to see Apple include its Touch ID fingerprint technology on the iPad mini 3. Two reasons. First, the added convenience. Second, an added layer of security.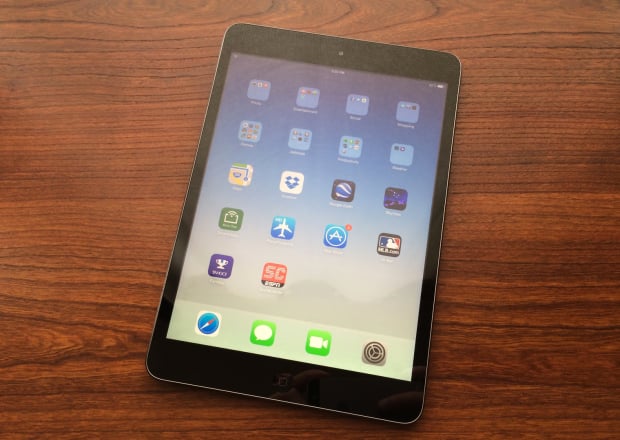 I trust a fingerprint more than I trust Apple's passcode security. Passcode has been proven to be unreliable time and time again. Adding Touch ID would bring peace of mind not only for me but for my girlfriend who takes the iPad mini to work with her on a regular basis.
Thankfully, rumors suggest that the technology that is currently found on the iPhone 5s and iPhone 5s alone will be coming to Apple's new iPads later on this year.
Better Speakers
Some of my primary iPad use cases include playing games, watching movies, video chatting, listening to music, and occasionally listening to an audiobook when I don't feel like reading. All of those would benefit from improved speakers.
I would absolutely love Apple to follow HTC's lead and deliver insane speakers on the iPad mini 3. I don't need the front-facing speakers that are found on the HTC One M8, those would definitely be a bonus, but I would love to have speakers that deliver sound worthy of an audiophile.
The technology is clearly there though I suspect that we won't see a massive improvement this year. But you never know.
Improved Microphone
I use my iPad to video chat with friends and occasionally with family so it would be fantastic if Apple included a microphone that blocked out background noise and made me, and my loved ones, sound like angels. The microphone included on the current iPad mini with Retina Display is decent but unreliable and more often then not, I find myself having to repeat myself so that the person on the under line understands what I'm saying.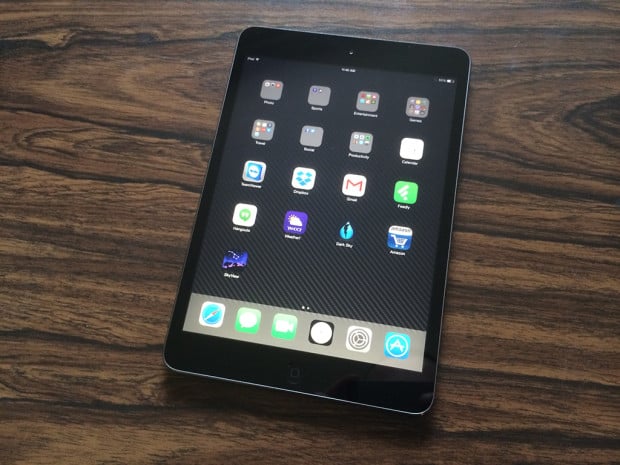 This might seem like a small tweak but quite honestly it would be reason enough to consider switching to the newest version of the iPad mini. Especially since iOS 8 will enable the ability to answer phone calls with the iPad.
Better Cameras
After rarely using the front-facing camera on the iPad 2 or iPad 3, I find myself using it more and more with the iPad Air and the iPad mini with Retina Display. I still can't decide if it's because of the difference in quality, the FaceTime HD camera is much better than previous iterations, or if it's because my friends and family all own Apple products.
The front-facing camera on the iPad mini with Retina is good but there is room for improvement. I don't need a ton of megapixels, I'm not snapping photos or video with this thing, but I would absolutely love to see Apple deliver stunning clarity for video chatting. Low light performance is still sub par and people still look extremely pixelated.
I've also, believe it or not, run into a few instances where I've had to use the iPad mini's rear camera. I still don't find it useful on the iPad Air but it's certainly come in handy on the iPad mini thanks to its size. So, I'd love to see Apple offer a better rear camera, on par with the iPhone 5s, and one that could serve as a backup.
iPad mini 3 rumors point to the arrival of an 8MP camera sensor which would put it on par with the iPhone 5s, or, exactly where I want it to be. It's like Apple is reading my mind.
Absurd Battery Life
Battery life on a device like the iPad mini is crucial especially when traveling. And while it delivers solid battery life, my hope is that the next iPad mini offers improvements especially with 4G LTE.
Apple did a good job mitigating the drain 4G LTE has on iPad battery life but there are still times when it sucks the life out of the tablet. If I could get three to four more hours out of the device on both Wi-Fi and 4G LTE, I would certainly consider upgrading.
I've said this before, I'll say it again. I love thin smartphones and tablets but I would gladly sacrifice a few millimeters if it meant that I'd be getting more juice out of my device.
iPad mini 3 rumors point to a design similar to the one found on the iPad mini with Retina Display so the iPad mini 3 may not deliver the battery life changes that I am looking for. Only time will tell.
Apple's iPad mini with Retina Display fulfilled many of the features on my wish list. And from the looks of things, the iPad mini 3 has the potential to do the same when, and if, it arrives this fall.

This article may contain affiliate links. Click here for more details.