iPad mini 3: What We Know So Far
As we push further away from WWDC 2014 and towards the fall, we're starting to hear more and more about the products that could make up the pipeline that one Apple executive says is the best he's seen in his 25 years at the company. One of those products is said to be an iPad mini 3, a successor to the iPad mini with Retina Display, and a device that could come loaded with brand new features.
In 2012, Apple finally delivered on the rumors that had followed it for months on end. At an event in the fall, Apple announced the iPad mini, the first-generation of its 7.9-inch iPad. The device arrived with a new design, high-end specifications and iOS 7 but it did not deliver the Retina Display that many consumers craved.
Last year, iPad mini with Retina Display rumors followed Apple into the fall. They spoke of a thin device, one with a new processor and new cameras, and yes, of a Retina Display. At an event in late October, Apple announced the iPad mini with Retina Display alongside the iPad Air, an update to its 9.7-inch iPad model.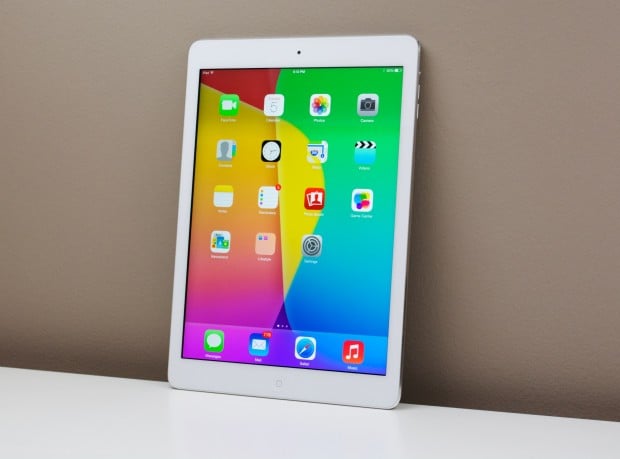 The iPad mini with Retina Display, as expected, arrived with a number of bells and whistles including the long-awaited Retina Display that delivered higher resolution to the smaller slate. It also packed in a 64-bit A7 processor, a new rear camera for better photos and video, and it helped usher in a new era of iOS software in iOS 7.
Apple's new device went on sale in November, ahead of the holiday shopping season and it has remained there ever since. The iPad mini with Retina Display is one of the top tablets on the market but that hasn't stopped rumors from pointing at an upcoming successor.
iPad mini 3 rumors haven't been as widespread as iPhone 6 rumors but we have seen a number of credible details leak out in recent weeks that help to paint an initial portrait of the device expected to replace last year's excellent addition to the iPad family.
With that in mind, we want to take an early look at the iPad mini 3 rumors and offer a glimpse for those that might be thinking about picking one up later on this year.
iPad mini 3 Display
iPad mini 3 display rumors are scarce but from what we've heard, consumers should not be expecting any major changes should Apple release a follow up to last year's model in 2014.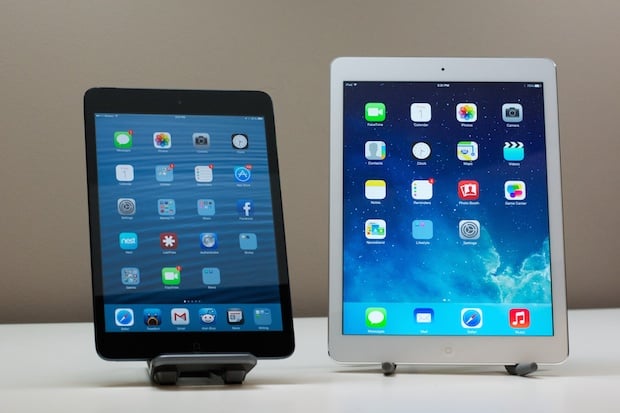 Ming-Chi Kuo, the man who accurately predicted many of the iPhone 5s, iPad Air and iPad mini with Retina Display features, claims that the iPad mini 3 will be arriving this year and it will be doing so with the same form factor. A recent report from Korean publication ETNews suggests that the iPad Air 2 will be coming with the same 9.7-inch display and the same form factor which suggests that we could see the same from the iPad mini with Retina Display.
This isn't too surprising given the long road Apple took to installing a Retina Display on board the iPad mini. So as of right now, consumers should expect the same 7.9-inch Retina display that arrived on last year's model.
Design
Same goes for the design. Kuo believes that the iPad mini will keep the slim, aluminum form factor that accompanied last year's model. Apple tends to keep designs around for two years or so before it refreshes them so these rumors don't come as much of a surprise.
iPad Air 2 design leaks hint at a redesigned speaker grille and recessed volume buttons. The leak shows volume buttons that keep the same design as the iPad Air but are pushed ever so slightly into the body of the tablet. The mockup also shows a speaker grille that utilizes a single horizontal line of larger holes, which is a drastically different than the smaller holes that were arranged in two rows on the iPad Air.
The alleged iPad mini 3 design hasn't leaked yet but it's possible that design changes Apple includes on the iPad Air could find their way to the iPad mini 3 design.
Specs
While the display and design may not change much on the next iPad mini, there is a good chance that it will come with upgraded hardware. Apple tends to upgrade its iPad hardware every year and so it hasn't been surprising to hear about potential iPad mini 3 spec upgrades.
iPad mini 3 rumors point to the arrival of a new A8 64-bit processor, a processor that is supposedly coming with the iPhone 6 and the iPad Air 2. Not much is known about the A8 other than rumors of improved power efficiency. Next-gen processing chips tend to offer better graphics for games and improved performance for functions like multitasking.
Kuo believes that we could see the iPad mini 3 sport an 8MP camera sensor. This is an upgrade over the 5MP camera sensor that Apple packed into last year's model. We haven't seen rumors regarding the device's FaceTime HD front-facing camera that is used for video calls.
iPad mini 3 rumors have firmed up around Touch ID. While last year's iPads did not come equipped with the technology embedded in the home button, this year's iPads are heavily rumored to have the feature on board. Touch ID would not only provide an added layer of security, it would also bring added convenience to iPad mini 3 users.
iPad mini 3 Release Date
Kuo predicts that the iPad Air release could come earlier this year, a sentiment echoed by the ETNews report. However, the iPad mini 3 is not mentioned which means that it could arrive in and around the same time as last year's release.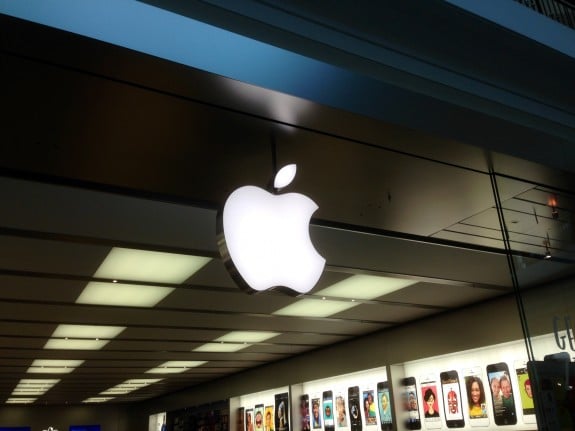 Last year, Apple announced the iPad mini with Retina Display in late October before releasing it in November ahead of the holiday shopping swing. With iOS 8 set for the fall and an iWatch launch reportedly coming in October, it's possible that we'll see the iPad mini 3 arrive on shelves in and around the same November release date accompanied by a number of other products.
Kuo believes that Apple will drop the price of the current iPad mini with Retina Display when the new model arrives and it could be that last year's model slots in at Apple's $299 price point to take on Google's armada of Android tablets.
iOS 8
Finally, the iPad mini 3, if there is an iPad mini 3, will almost certainly run iOS 8. iOS 8, Apple's brand new iOS update, will be released in the fall possibly alongside the iPhone 6. The software will bring a number of noticeable improvements and rumors suggest that it could bring at least one unique feature to iPad users.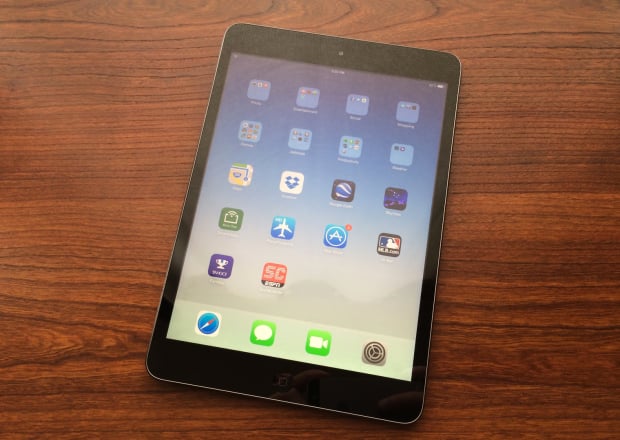 Last month, 9to5Mac reported that "sources with knowledge of the enhancement in development" said that iOS 8 will come with a split-screen multitasking feature for iPads that will allow users to take advantage of two apps at once. It's a feature that's currently available to owners of Microsoft's Surface tablets and Samsung's Galaxy Tabs, but not to iPad users.
In addition to the split-screen multitasking, sources say that the feature is also designed to allow for apps to more easily interact with each other. Users will apparently be able to able to drag-and-drop text, video or images from one app to another when in split-screen mode.
The feature supposedly won't be limited to just stock iOS apps either. Apple will apparently allow developers to give their apps this ability.

This article may contain affiliate links. Click here for more details.