iPad mini 4G LTE: AT&T vs Verizon vs Sprint
The new iPad mini will soon be available with 4G LTE service from AT&T, Sprint and Verizon in addition to a Wi-Fi only version. Consumers should carefully weigh their options before selecting an iPad mini to make sure they get a tablet that will deliver the best mobile experience possible and that won't break their budgets.
The iPad mini is Apple's latest 4G LTE device, joining the New iPad (3rd generation) and the iPhone 5. Many current iPad users rarely use their devices' 4G LTE capabilities for one simple reason: they almost never use their iPads on the go. That won't be the case for most iPad mini users since the device is much smaller than its predecessors.
United States carriers' 4G LTE networks are relatively immature compared to their 3G networks in the United States. 4G LTE networks deliver blazing fast download speeds that rival DSL and cable modem speeds. While AT&T, Sprint and Verizon all provide 4G LTE coverage maps, 4G LTE simply isn't available in many cities and users often complain of 4G LTE dead-zones in cities supposedly blanketed with 4G LTE.
Read: iPad Mini 4G LTE Arrives on Black Friday
Keep reading for the pros and cons of each 4G LTE provider and how much their plans will cost.
Why You Want  an AT&T 4G LTE iPad mini
The AT&T 4G LTE iPad mini is the best choice for existing AT&T customers that live in an area with strong 4G LTE coverage. It's also the best choice for people that live in areas that aren't covered by ANY 4G LTE network, but who are covered by AT&T's 3G/4G HSPA+ network.
AT&T's seriously improved its wireless network over the past two years or so, at least in many areas. Its 4G LTE network is extremely fast, but it's only available in a few dozen markets. Its 4G LTE coverage is expanding, but it's still far behind Verizon in terms of how many cities it covers.
In some cities, including San Francisco, AT&T's 4G LTE network is much faster than Verizon's 4G LTE network. AT&T's 4G LTE network is available in more neighborhoods in the San Francisco Bay Area and the signal seems to penetrate older buildings better than Verizon's.
Those who already own an iPhone 5 or another AT&T smartphone may benefit from switching to a Share Everything plan and tacking on the iPad mini to for just $10 per month.
Why You Want  a Sprint 4G LTE iPad mini
Sprint is currently offering existing smartphone customers special deals on two iPad data plans, though the cheapest one won't get users very far. Sprint's recurring 1GB data plan for the iPad mini is just $15 per month for existing Sprint subscribers. The carrier is also offering a recurring 100 MB plan for just $10 per month, but users will blow through that limit in no time.
In addition to the above discounted plans, Sprint offers four data tiers in a traditional post-paid format or on a month-to-month basis so users can easily opt out for months they don't need mobile data. For all the emphasis Sprint places on unlimited data plans for smartphones, there is no Sprint unlimited data plan for tablets.
Sprint's 4G LTE coverage is significantly lower than Verizon and AT&T's coverage. Sprint is promising a faster rollout to over 100 cities, but users should take a close look at Sprint coverage before purchasing the Sprint iPad mini as 4G LTE may not arrive until March for some cities.
Why You Want  a Verizon 4G LTE iPad mini
Current Verizon customers with 4G LTE coverage should buy the Verizon 4G LTE iPad mini. The new Verizon Wireless Share Everything plans make adding a tablet to a smartphone plan affordable with a $10 monthly charge.
Verizon leads the pack with 4G LTE coverage with over 400 4G LTE markets. While Sprint and Verizon continue to roll out 4G LTE towers, Verizon will continue to cover more towns across the U.S. for the next year.
Verizon delivers fast 4G LTE download speeds to the iPhone 5 and other 4G LTE devices. Verizon and AT&T 4G LTE speeds are similar, but users will see slight differences in speed based on their location. Verizon's 4G LTE network is less reliable inside buildings than AT&T.
When added to a Share Everything plan, the iPad mini can act as a hotspot to connect laptops and other  WiFi device to the internet. The iPad 3rd generation could last up to 24 hours as a personal hotspot, and the iPad mini may be able to deliver similarly impressive results as its battery is also rated for 10 hours of use.
4G LTE Speed Test
While 4G LTE speeds are comparable, users should ask a current LTE users how coverage is in their area, and what speeds the user's LTE devices commonly achieve.
The video below shows Verizon 4G LTE and AT&T 4G LTE on the iPad 3rd generation. In addition to speed tests, this video shows real world use cases, like  downloading music over 4G LTE.
The video below shows sprint 4G LTE speeds in a city with Sprint 4G LTE coverage. Keep in mind, speeds will vary between locations.
https://www.youtube.com/watch?feature=player_detailpage&v=YJm5JwEuOGI
iPad mini Data Plan Pricing
Sprint, Verizon and AT&T offer an array of tablet data plans to connect the iPad mini to 4G LTE. The price of these plans range from $10 a month for users with shared data, up to $50 a month for month-to-month plans.
AT&T iPad mini Data Plans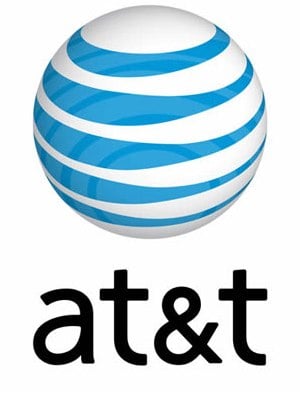 AT&T customers on the Mobile Share plan can add the iPad mini to a shared data plan for $10 a month. With this plan, the iPad mini uses the same data that is shared between other tablets and phones on the device. There is no contract commitment to add a tablet like the iPad mini to the Mobile Share plan.
AT&T offers the following data plans for the iPad mini, for customers without a phone on AT&T, or on a non-share plan, AT&T offers the following data plans.
250MB per month – $14.99
3GB per month – $30.00
5GB per month – $50.00
These plans can start or stop when a user needs more data, so it is easy to turn LTE on while on a trip, and off when around WiFi all the time.
Sprint iPad mini Data Plans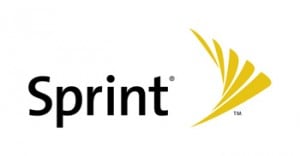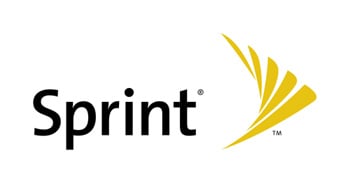 Sprint does not offer a shared data plan like Verizon and AT&T, so users will need to choose from Sprint's new tablet data plans. These plans include an array of prices.
Sprint is offering a limited promotion of iPad mini and iPad tablet pricing. For $10 a month, users get 100MB of data or for $15 a month 1GB of data. These plans may not last, but users that sign up should be able to keep the special pricing until turning off 4G LTE.
300MB per month – $14.99
3GB per month – $34.99
6GB per month – $49.99
12GB per month – $19.99
Sprint's promotional pricing looks tempting, but 300MB of data will not get users very far, especially on LTE.
Verizon iPad mini Data Plans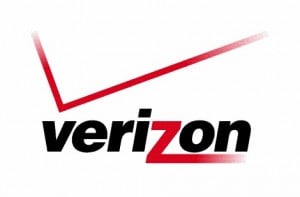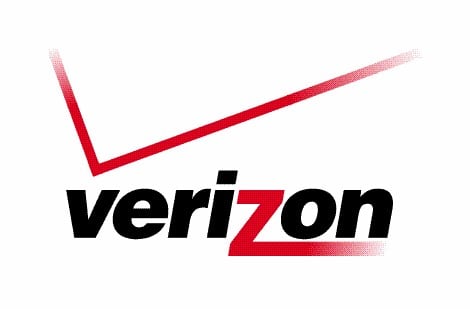 Verizon's Share Everything plans allow users to add the iPad Mini to a shared data plan for $10 a month, using the same data as smartphones on the plan. Users that add the iPad mini to a Share Everything plan can also use the iPad mini as a hotspot.
1GB per month – $20.00
2GB per month – $30.00
5GB per month – $50.00
10GB per month – $80.00
Verizon also allows users to get a Share Everything plan with the iPad mini as the only device, with 4GB of data for $40, up to 12GB of data for $80. There is no contract with this plan, so users should be sure to compare Verizon's numerous data plans.