iPad Mini Coming in October for $200-250?
The oft-rumored smaller 7-inch iPad has surfaced again today with a new report claiming that it will be launching in October of this year with a price point somewhere in between $200-$250 putting it in perfect position to compete with cheaper Android tablets.
According to iMore, which has been reliable in the past, Apple is preparing to release an iPad Mini during the month of the October, the same month that the company is expected to release its next version of the iPhone, the iPhone 5.
The device is rumored to coming to the market with a retail price between $200-250 and iMore's source is saying that Apple's goal with that price point is to push out the competition, much like it did when it released the iPod.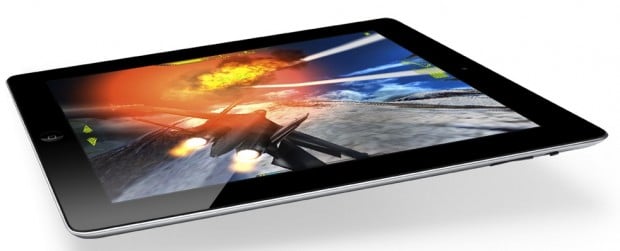 Read: Why a Smaller iPad Makes Sense.
As for the device itself, the 7-inch screen size isn't the confirmed size. However, it appears that the device will be exactly the same as Apple's larger 9.7-inch iPad in every way besides the size of the screen.
So that could mean it will have the same high-resolution Retina Display that the third-generation iPad has. And while the price point and the Retina Display seem to be a mismatch, Apple could keep costs down by offering less on board storage space, something that Verizon has done with its Motorola Droid RAZR smartphone.
This is not the first time that an iPad Mini has been rumored. In fact, the device has been heavily rumored to be coming out sometime this year, to be sold alongside Apple's current iPad model.
As it stands, the iPad is the king of the tablet jungle as it has outpaced every other tablet on the market, including the $199 Amazon Fire. A 7-inch iPad would help to further Apple's dominance by offering another screen size option while also catering to those that don't want to shell out the $499 that it costs for the cheapest 9.7-inch iPad.
Right now, Apple's cheapest iPad option is the iPad 2 which it sells for $399 with 16GB of storage.
The new iPad trumps the iPad 2 in just about every way possible, introducing a high-resolution Retina Display, a new dual-core A5X processor with quad-core graphics, an iSight rear camera capable of taking better photos and video, all while keeping the same impressive battery life that is a hallmark of Apple's tablet.

As an Amazon Associate I earn from qualifying purchases.